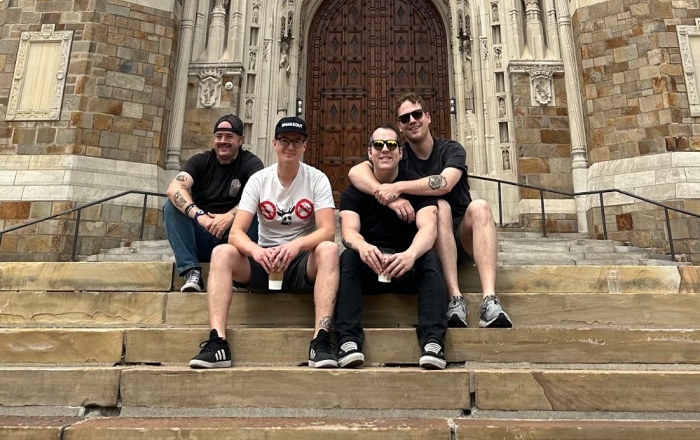 Hardcore is having another big moment right now. From bands being on Netflix shows and Taco Bell commercials to magazine covers sold in national bookstores, a lot of it is lumped into hardcore, and a lot of these bands are inspired by the same thing.
It's a refreshing time to have outliers like Chicago band Oscar Bait, talking about Rev Summer instead of The Rival Mob. The harder stuff is obviously always welcomed, but there's plenty of room for more hardcore groups that favor melody in their approach without leaning into the Midwest emo sound.
Oscar Bait's latest EP, It's Not Your Fault, dropped last month, and if you want bright and catchy hooks, you will not be disappointed.
I spoke with vocalist Jim Coleman Howes about the EP, their stylistic approach, and the other bands in their region we should all be checking out.
For No Echo readers who might not be familiar with the band yet, what bands are some of the key influences behind Oscar Bait?
We started at the end of 2015, when Drug Church were first becoming a thing and Iron Chic were sorta peak popular, and those things factored in heavily to why we wanted to do this flavor of music in the first place.
Zack (guitarman) has always been into Revolution Summer stuff like Rites of Spring and One Last Wish, as well as latter day echoes of that sound like Moss Icon and Twelve Hour Turn. Throw in that we're all really into fast melodic NY/NJ stuff like Lifetime, The Movielife, Paint It Black, Crime In Stereo, and Such Gold, and you got a stew goin'.
Tell us a bit about It's Not Your Fault.
This is a record written in the confines of the way our lives have become in our 30s, and it's about that too. We wanted to make a concise statement about how it feels to have to be concise; we wanted to be ambassadors for the art of writing short and pithy songs. There are sort of two "things" we do on this record which are just tighter, more distilled versions of the two voices we've had in the past: Fast and dirty melodic hardcore and mid-tempo anthemic punk.
The record comes in at just over 7 minutes, and offers a series of statements on how heartbreaking and grim it can feel to actually get what you want in life and be fulfilled. We made this record with Jon Markson (Drug Church, Koyo, One Step Closer, Drain) at Animal Farm in Flemington, New Jersey in the fall of 2022, and it was mastered by Jason Livermore at The Blasting Room in Ft. Collins, Colorado.
What has changed since 2021's Everything Louder Than Everything Else EP?
As we've gone on with our lives, not all of us are in Chicago all the time, and so we've had to become very purposeful with the time we spend together and the way we write songs. ELTEE happened on two sides of the COVID lockdown and my sobriety, so we wrote the songs when we were all still pretty much in Chicago full time and we had a full two years to iterate on the songs and play them out a bunch, and I was still writing about being an addict and the things that go with that.
It's Not Your Fault, on the other hand, was written in a series of short weekends in 2022, where we knew the purpose was to make something that was a more mature and concise follow-up to ELTEE, which we feel like we did a really good job with thanks in large part to our producer Jon (Markson), who has effectively become the fifth member of the band over the years. All that being said, we really feel like we understood our own assignment; we're really happy with the way it all turned out.
How has Oscar Bait evolved since the first demo from 2016?
This band started out as a side project, full stop. At this point, we all had other things taking up most of our time and attention, and our whole goal was to just get together on Saturday mornings, drink some Miller Lites, and have some fun. Our first two years as a band were very accelerated; we just wrote as much as possible and played as much as possible and recorded as much as possible and had a great time.
We still love our first few records, but they're definitely as unbridled and unfocused as we all felt and acted at the time. Over the years, you can literally measure how serious life has gotten for us (spoiler: still not very serious!) with the focus we've developed in our sound and what we've put into the world. I can't overstate how big of a game changer it's been for us working with Jon over the last two records. He's a true auteur in the studio and he works really hard with bands to get the best possible product out of them every time.
For as chaotic and meandering as our early material was, our newer material has the focus and purpose of a group of people who actually give a shit about what we do, even if our work ethic as a massively local-ass band isn't always reflective of that.
What's next for Oscar Bait?
We're coming off a short run of shows across the Midwest for the release of this latest record. We've got nothing else on the calendar for the foreseeable future, so we're going to keep doing what we've been doing: Getting together a few times a year to play fun ass shows with our friends from across the Midwest, and continuing to enjoy each other's company and write songs about how insane it feels to be alive.
We'll reliably be doing some version of this until one of us dies, so hopefully we'll get more music out into the world circa 2025.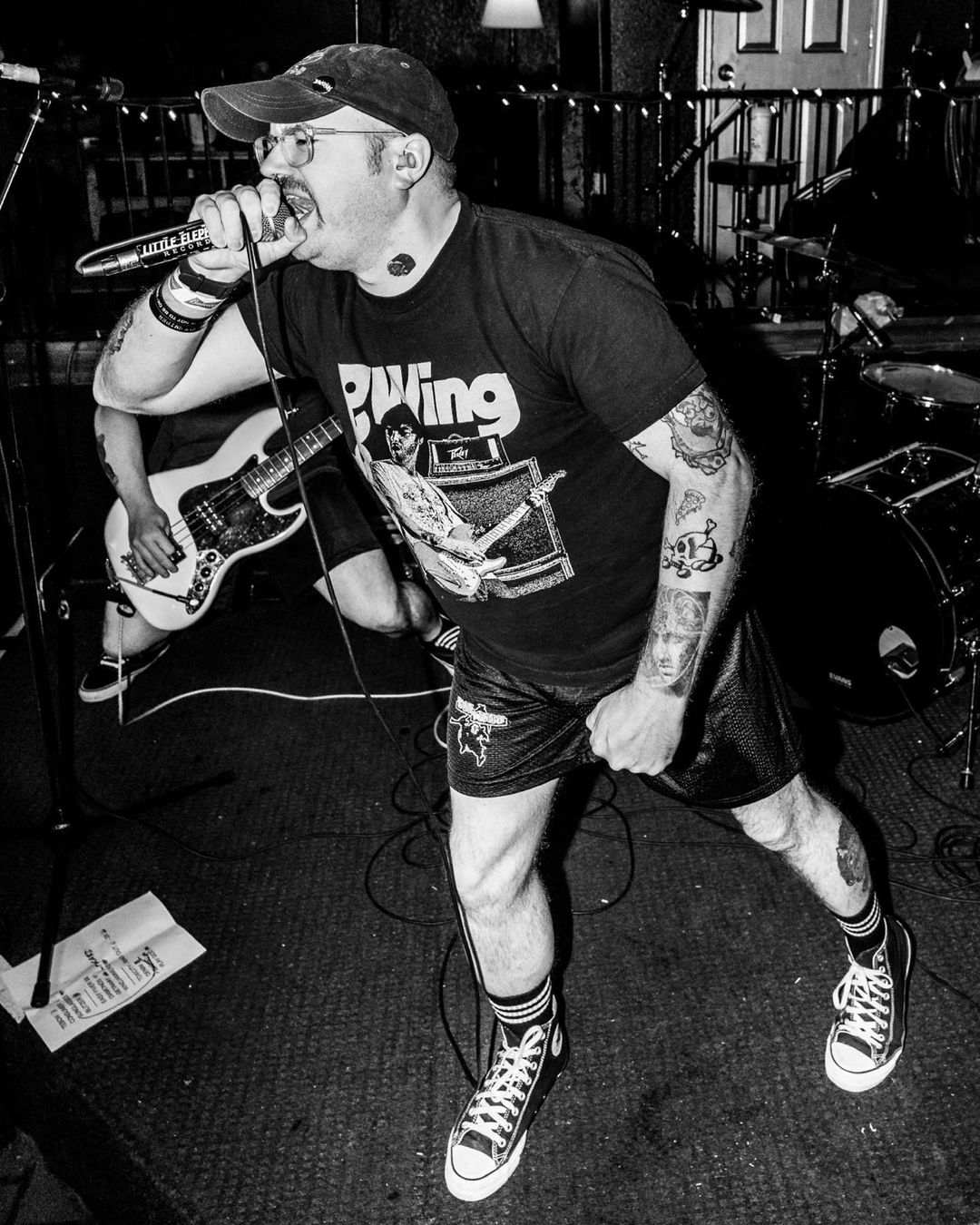 What's the Toledo scene like? And the Chicago scene?
The Toledo scene is very cool right now. There's pretty much something for everybody: From skate punk to indie rock to death metal, someone is doing a good version of pretty much everything. We have always had an amazing relationship with Little Elephant Records and the whole ecosystem that's coalesced around that org over the years.
Shitty Neighbors and Take Weight are our best buddies and we're lucky enough to have been playing shows with both of those bands consistently over the better part of the last decade. The Ottawa Tavern is an amazing room with a dedicated group of show-goers and an incredible and loving staff, and spaces like Holland Haus and Culture Clash Records are key players as well.
Chicago has a punk scene that's as rich as it is ever-evolving. We got our start playing a lot of shows in rooms like Quenchers Saloon and Crown Liquors, institutional venues that have since shuttered. That and the ebb and flow of energy in the scene has made us scrappy and adaptable, and thankfully we have wonderful allies and friends in bands like Two Houses, Nora Marks, Jeff Schaller, Blind Adam, The Burst and Bloom, Rust Ring, and Lights Over Bridgeport, who have kept us company and endured the changes we've all seen with us.
Eric and Joram at Kickstand Productions have been incredible to work with time and time again—as has Seth with Cobra Lounge—and we've had some of our best times over the years playing Cobra, Subterranean, and Beat Kitchen. A special shout out to Vito and Josh at MP Shows, who are the entire reason we became a thing to begin with. We'll see where all of this goes. One thing's for sure, we'll be here. When it's all over it'll be us and the cockroaches—hanging out, vibing.
Anyone you'd like to shout out? What regional bands should we know about?
Shout out to Morgan, the perennial 5th member of the band and the constant true believer in our corner. Shout out to Jon Markson for working with us all these years and taking our shit to the next level. Shout out Kyle Janis and Soothsayer Hot Sauce for being our twin flame over the years and making the hottest sauce they've ever made for us.
Listen to Family Medicine, Taking Meds, Everything Counts, Eight Legions, Last Gasp, Trash Cat, and Snakeout. Come to the Midwest. It rocks.
The last word is yours.
Life is only as serious as you let it be. I promise it's possible to make something that's fulfilling for you and maybe some friends and makes the world at least a little more bearable. Do something, make something, be something. For you if only for you.
***
It's Not Your Fault is available across all streaming outlets.
Oscar Bait on social media: Facebook | Twitter | Instagram
***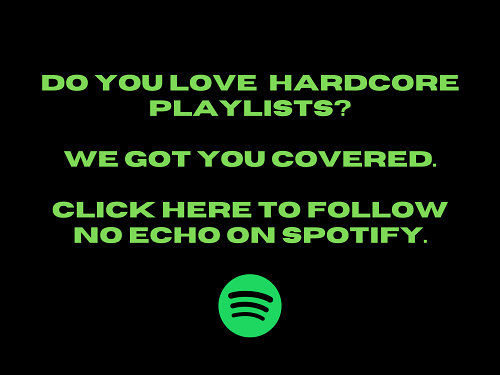 Tagged: oscar bait