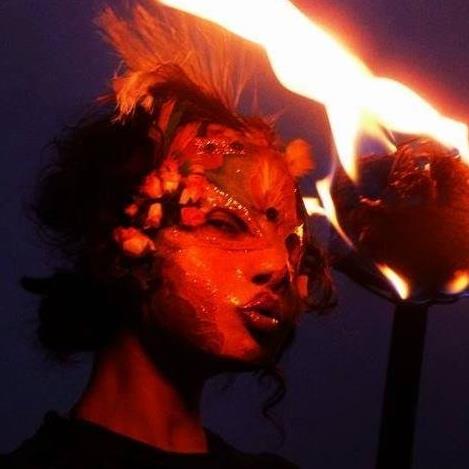 Ritual, introspection and cyphers are hallmarks of a transformative shamanic experience.
The new recording entitled Circulo by Peru's TRIBU accomplish the aural equivalent of this process by layering diverse influences ranging from psychedelia, shoegaze, exotica, folk, ambient, and hard rock onto a sonic palette that simultaneously has a classic and contemporary vibe.
TRIBU is a duo composed of Richard Nossar and Yazmin Cuadros utilizing instruments used in Ayahuasca ceremonies as well as Didgeridoos, Tibetan Bells, Moog synthesizer, flutes/horns, Andean, and African percussion alongside the traditional guitar/drums/bass setup. I've been a huge fan of Richard's previous bands such as Don Juan Matus & Matus (psych rock) Atropello! (hardcore).
His latest project with Yazmin, who comes from a folk/experimental background, weaves such an incredibly rich tapestry of sound that it deserves to be pressed on the glorious LP vinyl format. In order to accomplish this, the band has asked me to present these songs as a calling card for any record labels that might be interested in supporting this endeavor and releasing Circulo; please contact them at their Facebook page.
For more of TRIBU's material, go to their SoundCloud.
Tagged: tribu