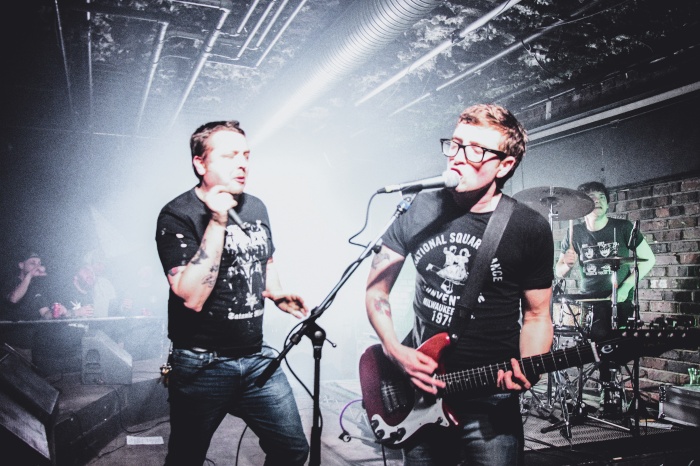 It was a little over a year ago that I first sang the praises of Chain Whip on this very site. The Canadian outfit's eponymous debut EP attempted to merge the vibe of classic Midwestern hardcore with the key sonic aspects of the first wave of Californian hardcore, and the dudes nailed it. The punkier melodic side of what Chain Whip do stylistically is my favorite thing of their sound, especially the way they deliver it, all teeth and grit.
Next month, Chain Whip will be releasing 14 Lashes, their first full-length platter. Recorded by Braden Decorby and mixed and mastered by Daniel Husayn, the album is being teased here on No Echo via "HawaiiCBM," a track from the forthcoming collection:
"We wrote 'HawaiiCBM' after the technological glitch of January 13th, 2018," the band said via email. "When everyone on the island received cell-phone alerts that a missile attack was imminent on American soil. I kept on thinking about the ridiculous amount of influence that some people have to expose our fragility. I also kept thinking about what it must have been like to say 'Oh oops. Sorry. — my mistake. No missile coming.'
"So many people fetishize these moments. Like 'Bring it on!' kind of stuff and I think that's such stupid posturing. Still, it's probably better to die in a nuclear holocaust than through the slow destruction of climate change I guess. Still, I'd like to try and enjoy some more of my time here."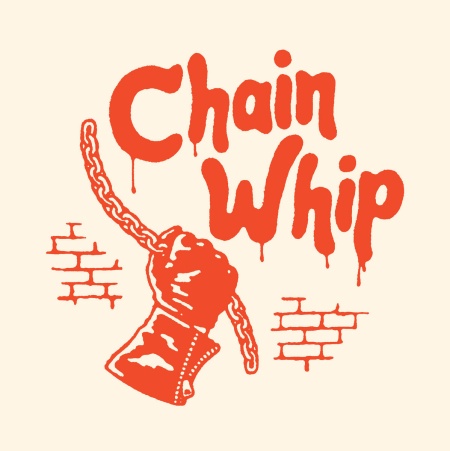 14 Lashes is being released by Chain Whip on August 5th. Stay tuned to Chain Whip's Bandcamp and Instagram pages for late 2019 tour dates.
***
If you dig No Echo, you can donate a few bucks to help with the site's operating costs:
Tagged: chain whip