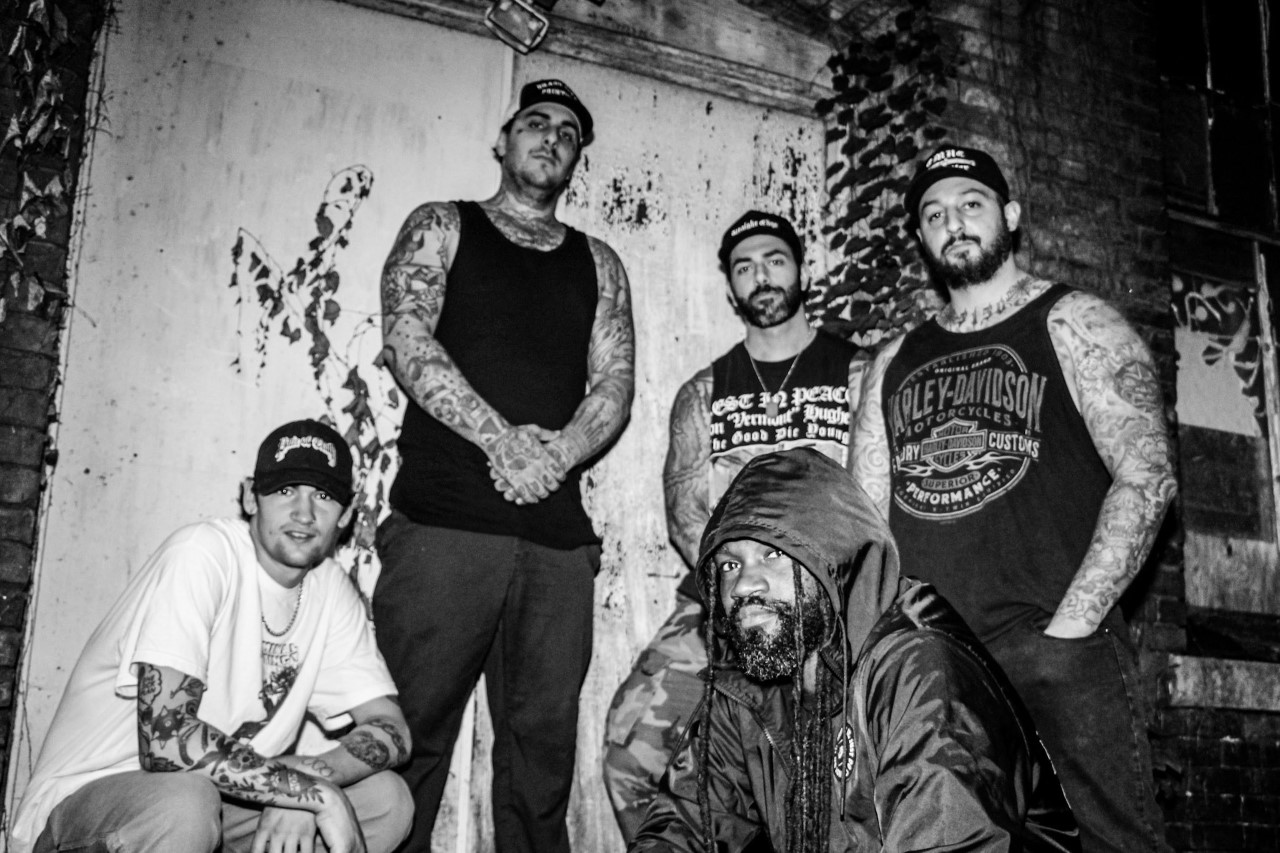 With a discography that includes releases by such bands as All Out War, Purgatory, and Orthodox, it's clear Unbeaten Records appreciates the brutal side of the hardcore sonic spectrum.
Enter: Life's End.
The newest addition to the Unbeaten Records roster finds members of Hard Target, Jackal, and Wisdom & War busting out the kind of hardcore the label is known for. The gentlemen in the Massachusetts-based quintet worship at the altar of Cold as Life, Ramallah, and Seventh Star, so you know not to expect any nuanced emo parts when you put their music on.
Listen to the three-track Life's End demo EP below, which is the musical equivalent of a fistful of brass knuckles punching you square in the jaw:
Life's End is comprised of vocalist Micah Beshai, bassist Malik Early, drummer Michael "Snooka" Papagna, and the guitar team of Garrett Ripley and Justin Viera.
If you're in the area, Life's End will be playing an EP release show at the Upton VFW in Upton, Massachusetts along with Shortest Life, Hard Target, Bed of Razors, and No Allegiance. Maybe you should bring a helmet with you: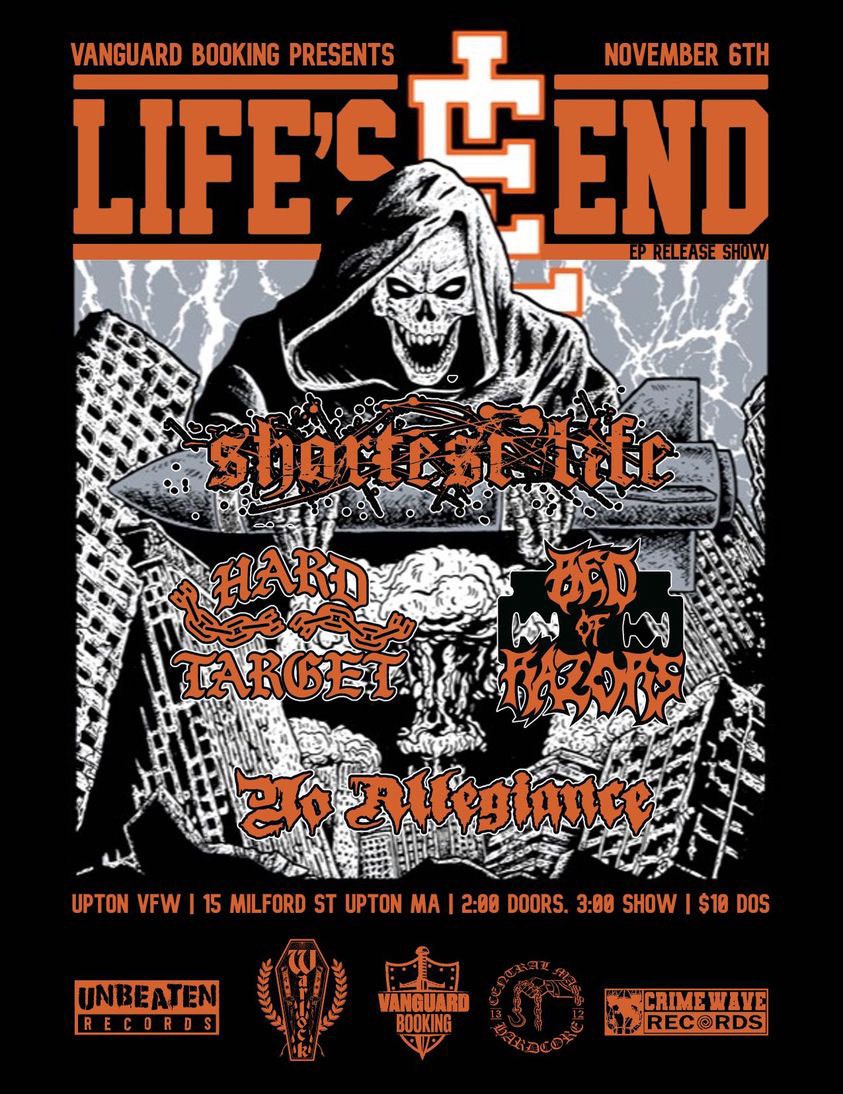 The Life's End demo EP will be available now digitally and the cassette version is coming this fall via Unbeaten Records.
***
Help Support What No Echo Does via Patreon:
***
Tagged: life's end