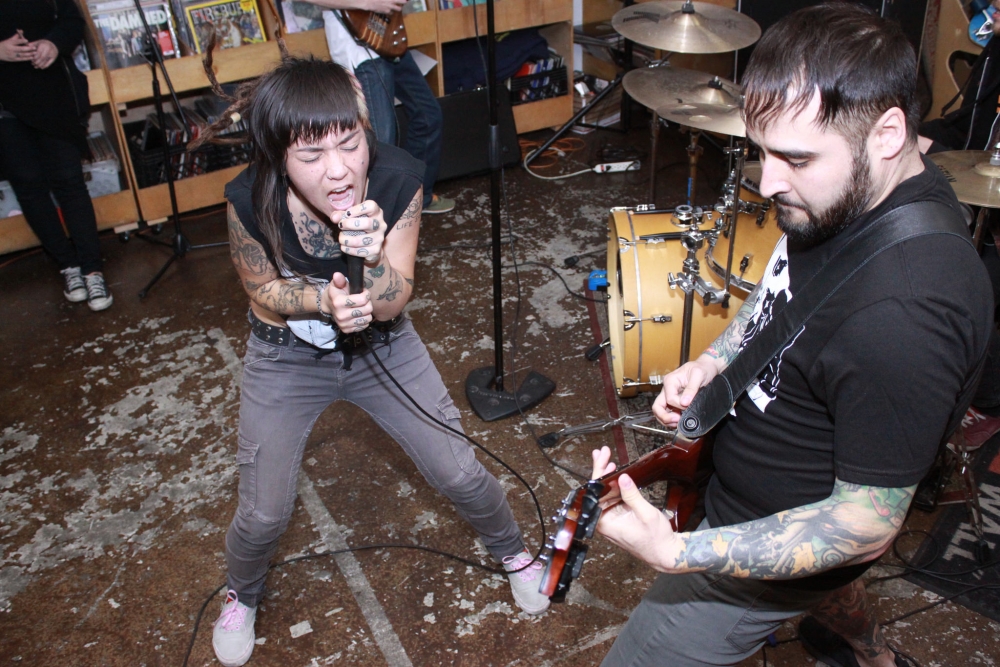 With titles by such bands as Ursula, Ruined It, and Maladjusted, GoxRecords is a small label based out of Portland doing some cool things at the moment. "Before GoxRecords, my best friend and I put out a couple of bands on CD, recorded bands, and made shirts," label co-owner Marco Robles told me in a recent email exchange. "The scene we were a part of was not putting out records or making shirts. We were both in love with the idea of DIY, he was taking art classes and I was working so I had some income. After a couple months of making shirts and CDs, we decided to put out our first record. We were so excited, we must have done 5 different covers to it.
"Since then, I've moved onto tapes because I have more of a DIY control over it. I dub the tapes, work on the artwork, print/cut/fold, make labels. It's also cheaper and with shorter runs I am able to help out more and newer bands."
When it comes to other labels that have influenced Marco, he tips his hat to some of the best to ever do it. "I would say 625 Records, Tankcrimes, and Havoc Records would be the ones I owe gratitude to. These record labels put out some of my favorite releases, inspired me, and actually helped me by answering my questions and trading releases when I first started."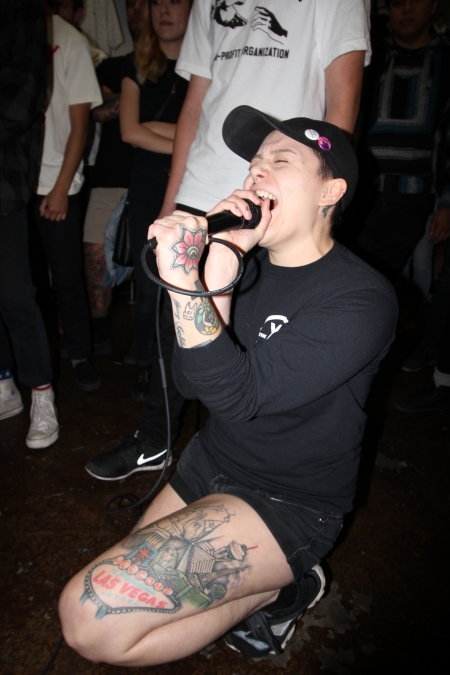 Though GoxRecords is a very underground operation and a ton of work, Marco is still inspired working with the musicians that release material on the label. "Doing this after 10+ years, things change, people change, it's a constant turnover, but I've found something I enjoy and feel fulfilled by. I enjoy working with new bands, people that feel fresh coming into this and excited about it all. It's kind of like restarting that spark in me."
So, what does Marco find the biggest struggle doing GoxRecords? "Well, kind of touching back to the subject of change, a lot of punk bands don't last very long. So, some of the releases have maybe not sold as well because the bands move on. I still love all the releases by those bands but it's easier to move releases when a band is playing shows and all that."
GoxRecords is keeping its store and Bandcamp page especially busy as of late. "Well, I just released these this month: Ursula's Meet Is Murder, Psicosi448's Pinche Gusano, Ruined It's self-titled release, and Mind Funeral's Bred to Die.
Marco also tells me about the following forthcoming releases on the label:
Sissyfit, Make Em Pay (riot grrrl hardcore)
Germen, Demo 2018 (punk)
Unfair, Holy Weapon of Peace (crust/D-beat)
Heterofobia/Cremalleras, Split (punk/post-punk)
Head to GoxRecords' online store to see what physical product Marco has available, and you can download the releases on Bandcamp.
Tagged: goxrecords, record label profile