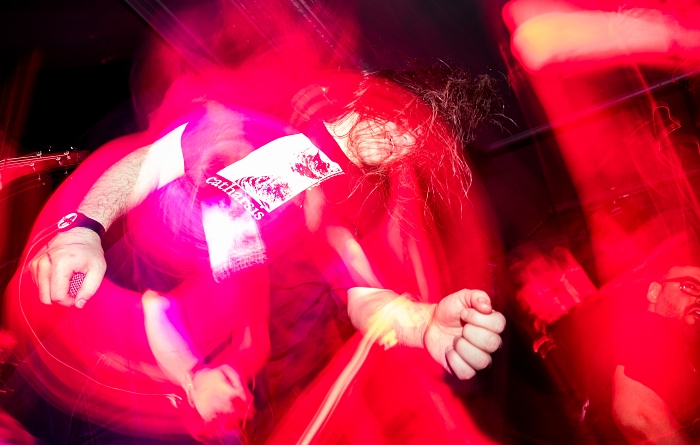 If you fancy metallic hardcore in the same wheelhouse as bands like Ringworm and All Out War, there's a good chance you're already familiar with Withdrawal.
Formed in 2008, the Winnipeg, Canada-based outfit rissued material on such labels as A389 Recordings and Escapist Records during their run together, culminating with the release of 2016's Never album. Withdrawal went on hiatus after that, with members going on to play in Meantime, Serration, and Mortality Rate, to name a few bands.
Just last week, Withdrawal surprise-dropped .​.​.​And Still, You Long For More., featuring two original songs and a cover of Morbid Angel's "Unholy Blasphemies," their first new recordings since the Never LP.
I chatted with vocalist Adam Dyson about their return to the studio, Withdrawal's history and stylistic approach, and their plans now that they've joined forces again.
For starters, give me some info on Withdrawal's history and how you guys came together initially.
Withdrawal started back in 2008, after our previous bands kind of fell apart. The 5 of us wanted to do a band that was similar to Ringworm or Catharsis or All Out War—something that just wasn't around back then in Western Canada. We basically wanted to be the antithesis of the clean-cut Christian metalcore and melodic hardcore nonsense that was prevalent regionally at the time.
We did some records with A389 and Escapist, we did some tours through Canada and the States. Members came and went, some onto better things (our friends in Serration) and some just disappeared. Never the most prolific but we did our best for a band made up of degenerates from a small, cold city far removed from anywhere else.
What led to the hiatus/break up?
It started the same as anyone else's; band members were too busy with real life and family commitments, but during the last few years there was a lot of loss. My girlfriend died, our grandma died, our mom died. Even my cat died all within a year or two. It is very hard to carry on doing anything during that time, life isn't set up for people to be creative or even function while mourning. You are just expected to go back to work and trudge through a now fucked life.
There were lots of other factors with drugs and life taking more than it gives. They were just bad times. Please note that the members who were really bad are years long into sobriety now.
Since then, some of our members play in Meantime, Autistic Moon, Trial Time, Coppermouth, and Mortuary Slab.
How did this new chapter of Withdrawal get started?
We never contemplated breaking up, we knew we would eventually do more new music. Once one of our members got back from his second stint at "summer camp," aka rehab, we really realized that this was an important part of our lives that we needed to focus on.
A lot of people give up on hardcore or playing in bands, for whatever stupid fuckin' reason. This is a reason for us to gather with friends and create. That is important and beautiful to do as you get older and people die or disappear from life. We lay dormant. We had some stop/starts that happened with a new lineup but once Ryan came in on drums things started moving forward.
We had been writing and had full songs ready to go but we decided to finalize what we had and hit record. We are guilty of that paralysis where unless you have a deadline set, you just fuck around forever.
Tell me a bit about the new material and the Morbid Angel cover.
We went into the studio and recorded 7 songs. 3 are on this tape. It's really varied. Musically, it's got some 100 Demons in there, some Catharsis. We have always been a "double kick and big riffs" band. We wanted to do what we always do, but more focused.
"Thy Deception Crystalline" is about a crystal that allows you to control fate. I can't stress enough that this is a true story. That sounds far-fetched but the reality is, there are hidden energies, and I get that the idea of those energies is unbelievable sounding but the reality is they get used for totally realistic things: greed and control. Ultimately, this was used for gambling. This song is perhaps the greatest song about degenerate gambling in hardcore since "Let It Ride" by Floorpunch.
"Suicide Fetish" is miserable semi-instrumental. Lots of effects pedals. Doing our best to awaken anyone from MK Ultra slumber or be a gentle push from behind to anyone on the brink.
Back before Withdrawal, when we were in a Rorschach rip-off band, we were always talking about covering "Unholy Blasphemies." We have always been metalheads and the riffs and nonsensical solos of Morbid Angel always made sense.
What are Withdrawal's plan now that you have new music out?
Our next release is going to be a split 12" with US black metal stalwarts Krieg. That will be coming out in 2024 on Sin Eater Records. We have another two splits lined up for 2024. For shows, I miss the days of playing all the time, but we have to be a bit more selective now. But we are trying to line up some more shows starting in 2024.
We'll be playing Hold Your Ground fest in Ontario this coming weekend: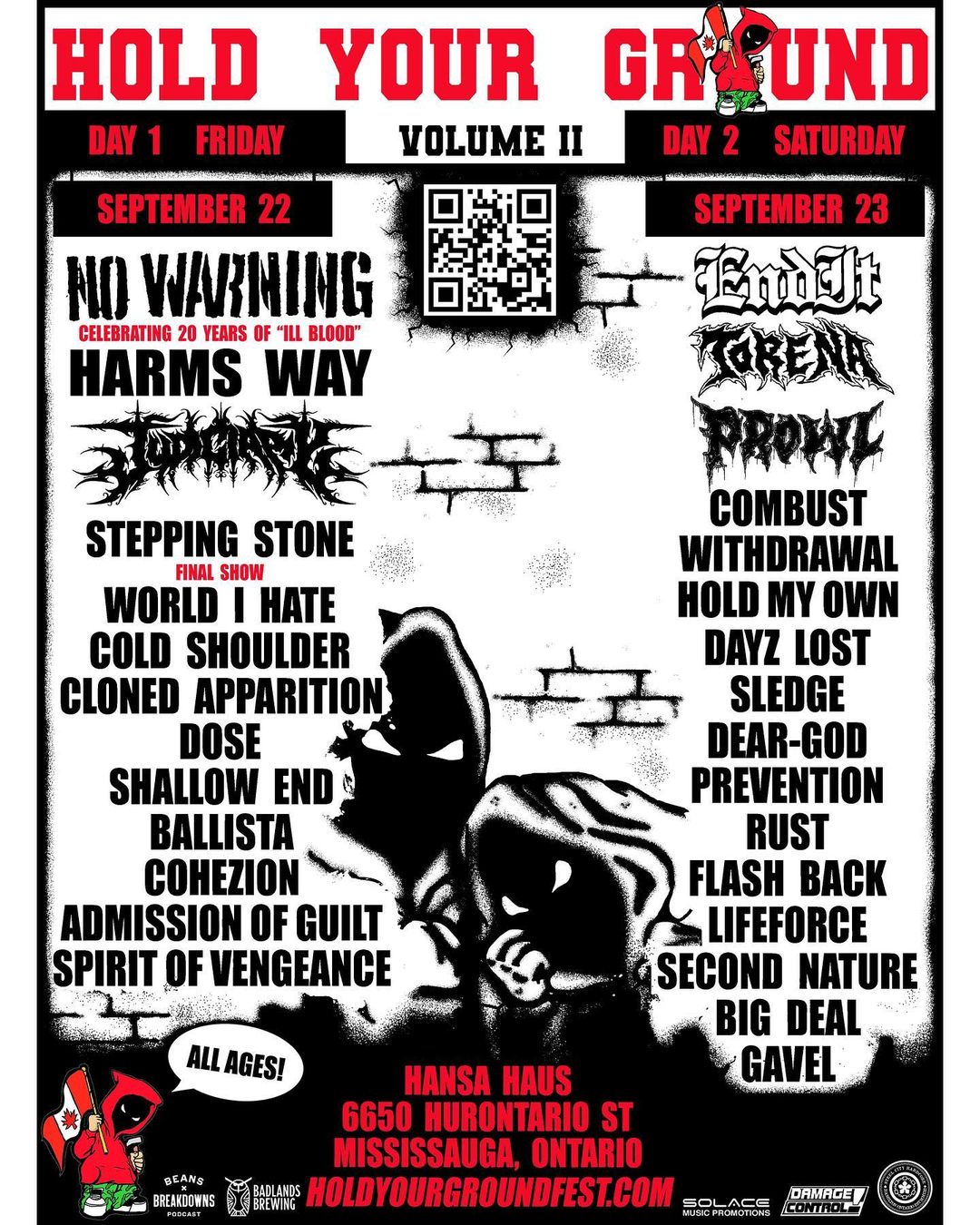 ***
.​.​.​And Still, You Long For More. is available now on Bandcamp.
***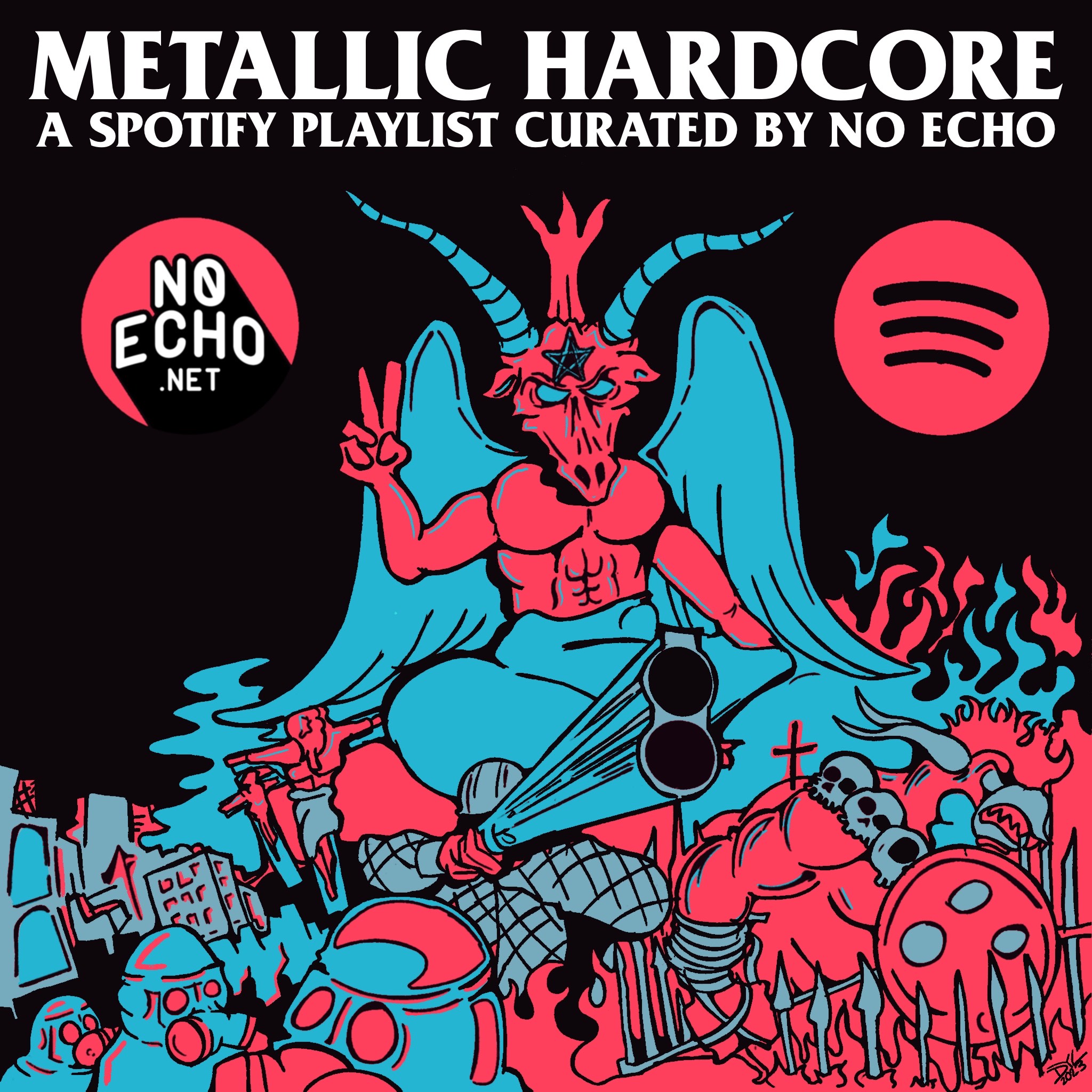 Tagged: withdrawal