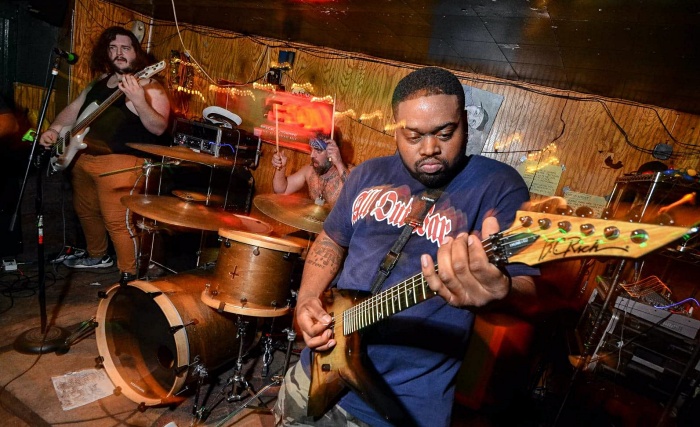 "Madball, Crown of Thornz, and Bulldoze were huge influences into our style of writing."
That's the kind of quote that's going to get No Echo's attention, and that's exactly what Bovice vocalist Julian says when we ask him about the formation of his band. "Tim (guitar), Tevin (guitar), and Adam T (Drums) started writing riffs together," continues the singer on Bovice's kick off. "They have previously played together in a band called Burdened (RIP), and eventually hit me up to do vocals because we've been friends for a minute and they've heard me in previous bands. We ended up reaching out to Adam H from hearing him play bass in multiple bands around the area and thought he would be a great fit.
"We all wanted to do something heavy but funky and just get creative with it. I feel like a lot of NYHC and '90s metal riffs were a huge influence on us."
Based in Chicago, Bovice's 2019 demo got the attention of Upstate Records who just issued the group's split EP with Pittsburgh bruisers, Hurtpiece. "This new material is way more diverse than the demo. More riffs, more funk, some melodic singing, and gang vocals circa 2007," laughs Julian. "For the lyrics, I was really focused on keeping it simple but to the point. Not trying to mince words or have any crazy underlying meanings. I say what I say and that's what it is. Some songs are about anxiety, corrupt government, and people in our scene that are not welcome anymore."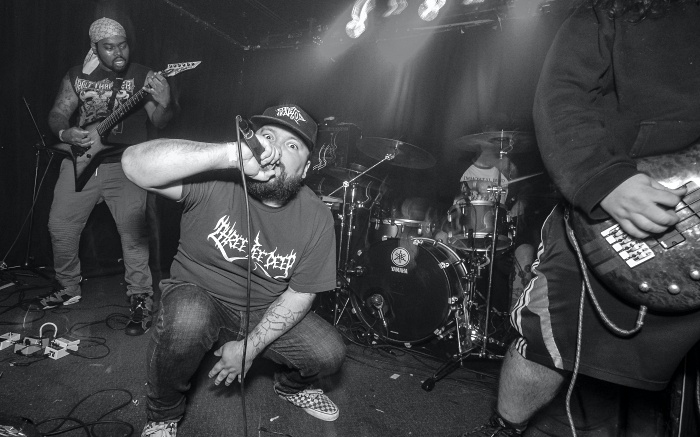 Julian is pleased with the way the Chicago hardcore scene has received the band so far. "The local scene has been pretty receptive and has showed us support in the demo release we put out in April of 2019 and the shows we've played all last year. The dudes in Penitentiary, Hurtpiece, Butchers Dozen, MH Chaos, and Thieves are some of the bands we love seeing and playing with. Some are new homies and some we've known for a while through different previous bands."
"We take it as it comes and are enjoying the ride. We've been blessed enough to have some great people giving us support like Upstate Records, Shane Merrill, Massa Beedham, and so many more."
Pick up a copy of the Bovice/Hurtpiece split via Upstate Records on CD and digital.
***
Donate a few bucks to help with No Echo's operating costs:
Tagged: bovice, new artist focus