The brainchild of musician Andrew Kline (Strife, World Be Free), Berthold City first landed on the hardcore scene's radar via a 2017 demo. The straight edge band's sound captures an immediate and intense spirit in both their fast-charging song arrangements and straight-from-the-shoulder lyrics.
Andrew's primary partners in Berthold City throughout the years have been guitarist Dennis McDonald (Internal Affairs) and bassist John "Eightclip" Jenkins (Allegiance), but no matter who has been in their live or recording lineups, the band has never disappointed.
Last year, Berthold City issued their debut album, When Words Are Not Enough, and its follow-up is expected to drop early next year. As a stopgap, the group is about to release A Moment in Time, an LP comprised of three unreleased tracks from their aforementioned debut album recording sessions, all of the material from their out-of-print 7-inches, their contribution from the Still Alive compilation, and two cover songs.
I chatted with Andrew about A Moment in Time, some of his favorite collaborators, and his thoughts on the current straight edge hardcore scene.
(He also blessed No Echo with the premiere of "Until I Fade Away" from the forthcoming LP)
Tell me a bit about these three new songs featured on A Moment in Time. Did you pen them specifically for this release, or were they holdovers from the When Words Are Not Enough writing sessions?
All three tracks were recorded during the sessions for When Words Are Not Enough. Two of them were recorded with the LP in mind, and the other was recorded for a compilation that Blind Rage Records was working on that never came out.
Typically, I will try to go into a recording session with more songs than we will use for the record so that we can build the strongest tracklist for the album. Both of our 7-inch have been out of press for quite some time, and I always planned on combining them for a future release as an LP, so packaging them together for A Moment in Time with these extra new tracks, comp tracks, and cover songs just made sense.
We're premiering "Until I Fade Away" today, so I was curious about its lyrics.
"Until I Fade Away" lyrically is one of the darker songs that I have written. It is about persevering when you are hit with the hardships of life and not giving up when faced with adversity. Life will always hit you hard, and it's easy to feel like you are suffocating.
It's a reminder to find your support system and face your problems head on, while still acknowledging that things might not get easier.
What are the cover songs that we'll be hearing on the album?
Back in 2019, we recorded a track called "The Difference" for a comp called Still Alive on Reaper Records that also featured Terror, Risk It, Combust, and others. During that same session we recorded two cover tracks: "Back Against the Wall" by Circle Jerks and "We'll Make the Difference" by Insted. Both bands and songs are very important to me.
The first show I ever went to was Circle Jerks as The Country Club, and they are still one of my all time favorite bands. Insted was also one of my favorite hardcore bands from the late '80s / early '90s, and this song is from what I consider their best release. I got to see them a few times before the broke up, and their positivity was infectious. These two bands and these songs really showcase some of our different influences as a band.
Outside of playing drums in Terror, Nick Jett is a producer/engineer you've been working with for years now, going back to Strife. What is it about his style that suits you so well? I've even seen him fill in for Berthold City for some shows throughout the years when guitarist Dennis McDonald couldn't make it.
Yeah, Nick is our unofficial 6th member. He filled in on drums for our first East Coast tour, and he's played guitar for us live at a bunch of shows as well. Nick and I really mesh well creatively, and I am really happy that he has been part of the process. He really understands what the band is trying to do and is constantly pushing me to be a better songwriter and singer.
We are in the process of wrapping up another LP, and his input has really pushed the new songs to another level.
Another frequent collaborator of yours is artist Jeremy Dean. Tell me how you guys first connected and how you usually tackle a project together.
Jeremy is the best. He is one of my favorite graphic designers for sure, and I am so thankful that he has been involved with every project that we have released.
Surprisingly, I didn't know Jeremy until the past 6-7 years, although I am sure that we have been in the same rooms many times over the years. I really wanted the art to be consistent throughout all of our releases, so when I started Berthold City I reached out and told him that I needed him to be our own Raymond Pettibon. Thankfully he agreed.
I usually just give him the music and the title for the record and let him do his thing. He will work on it a bit and come up with a few different directions and then we will work together to tighten it up.
Who is officially in Berthold City these days? I know you've had some lineup shifts throughout the last year or so.
Yeah, being in a band is tough, especially as you get older. When we put the original lineup together we all had an understanding that if someone could not do a show or a tour that we would have someone fill in, and that has worked out good for the most part.
Currently, the lineup is me, John Eightclip on bass, Dennis MacDonald on guitar, Glen Tufuga on guitar, and Todd Hennig (Death By Stereo, Heckle) on drums. Glen had previously filled in for us on an East Coast tour, and Todd joined the band last year right before our European tour with Ignite.
Todd is a beast on the drums, and he just tracked the upcoming LP with us. Our friend Michael Wetzel from a band called World Eater filled in for us on guitar last year in Europe and he will be playing guitar on our upcoming European tour as well.
Why is it important for you to play in a straight edge band all these years later?
Honestly, when we started Berthold City, I felt that straight edge was really under-represented at the time. I thought it would be cool to start a band of mostly older dudes that were still straight edge.
That being said, we don't really even have any straight edge songs. The closest would be a song called "The Pharmacist" about the effects of the opioid crisis or a song called "Left with Nothing" about a close friend of mine that died of a drug overdose. I guess maybe they are straight edge songs, but through a more mature lens.
Speaking of straight edge, what are some of the newer bands from that side of hardcore that you're a fan of?
I still feel that straight edge is under-represented in hardcore at the moment, but there are still some great bands keeping the spirit alive.
Some of our current favorites include Magnitude, Time X Heist, Firestarter, Change, Absolute Truth, XGatekeeperX, No Peace, Straight Answers, Power Alone, XweaponX, World of Pleasure, Field of Flames, No Excuse, and Envision.
***
A Moment in Time will be out on August 25th via WAR Records. The pre-order launches tomorrow, July 14th, at this link.
***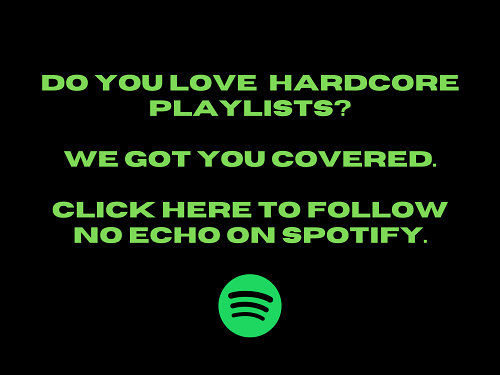 Tagged: berthold city