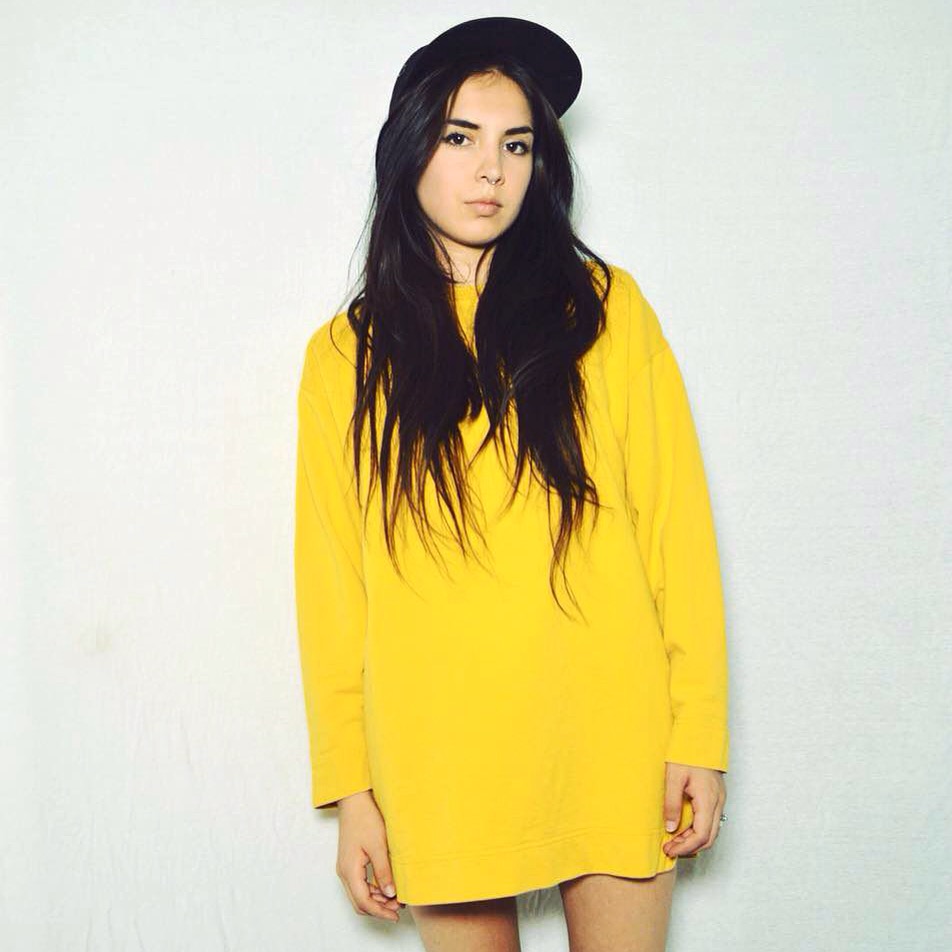 Olivia Kates is a NYC-based artist who I first learned about after someone sent me one of her Instagram posts. It was a pair of women's shoes with the Madball logo on them (seen below). A strange mash-up, yes, but it got my attention and I've become a fan of Olivia's illustration work ever since. You can see elements of West Coast-inspired tattoo imagery in a lot of her drawings, but there's a certain elegance to all of it that forces you to see it in a different way.
A graduate of the Rhode Island School of Design, she's collaborated with such hardcore bands as Firewalker and Lower Species, and today, Olivia is the subject of the latest Art Spotlight installment.
Where did you grow up and were your parents the artsy kinds, and were you the kind of kid who loved comic books and animation, or did your love for art come from some other place?
I was born in Santiago, Chile and raised in Rhode Island. My parents are not artists but have a great appreciation for creativity. As a kid, I loved just being alone and drawing or working with my hands. When school got harder for me, I found art to be a great way of communicating and coping with my differences, pushing me to create a stronger practice. I've been very lucky to be surrounded by people who could understand my form of expression and encourage it's growth.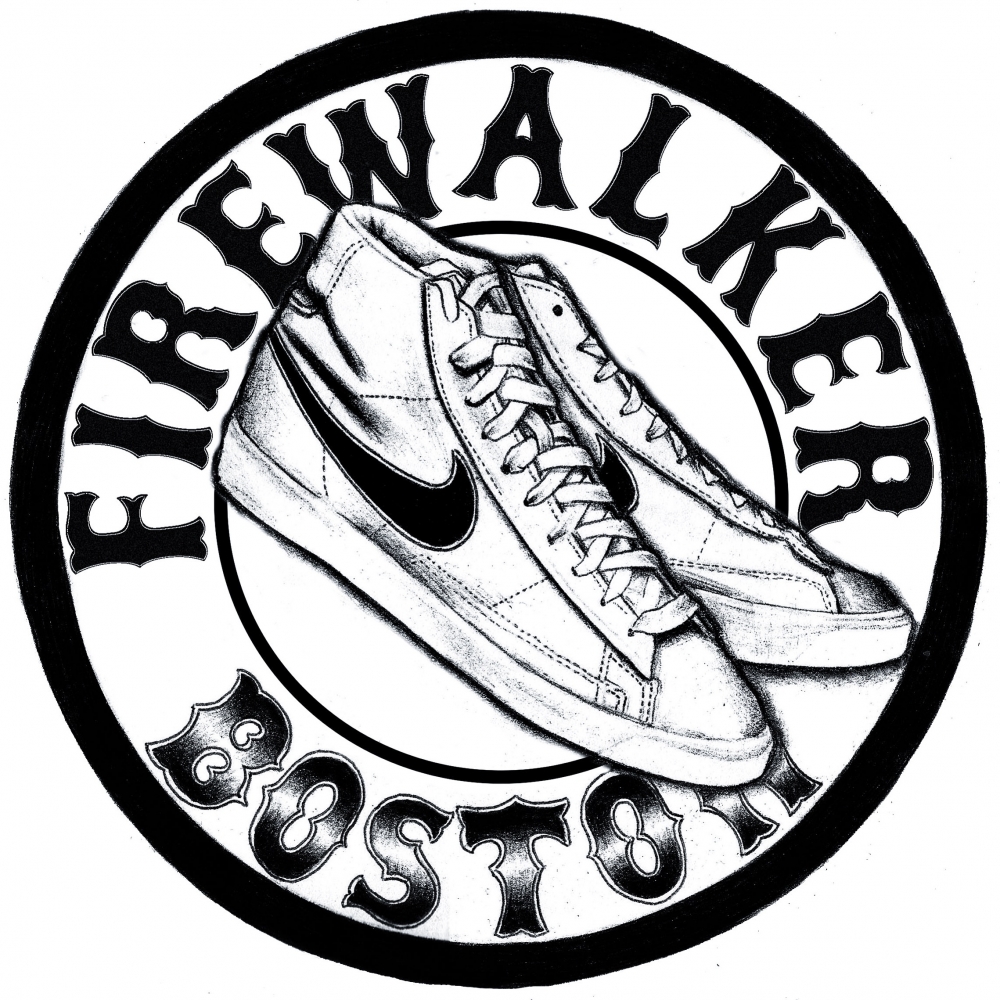 How has music helped inform your art throughout the years?
My dad and sister are both drummers and pianists, so music has had a large presence from the start and an inherent influence on how I approach art. Listening and watching music has always proven to be a way to get ideas going in a language I'm not necessarily familiar with. My ideas flow much more organically when influenced by music as opposed to going to a gallery or museum.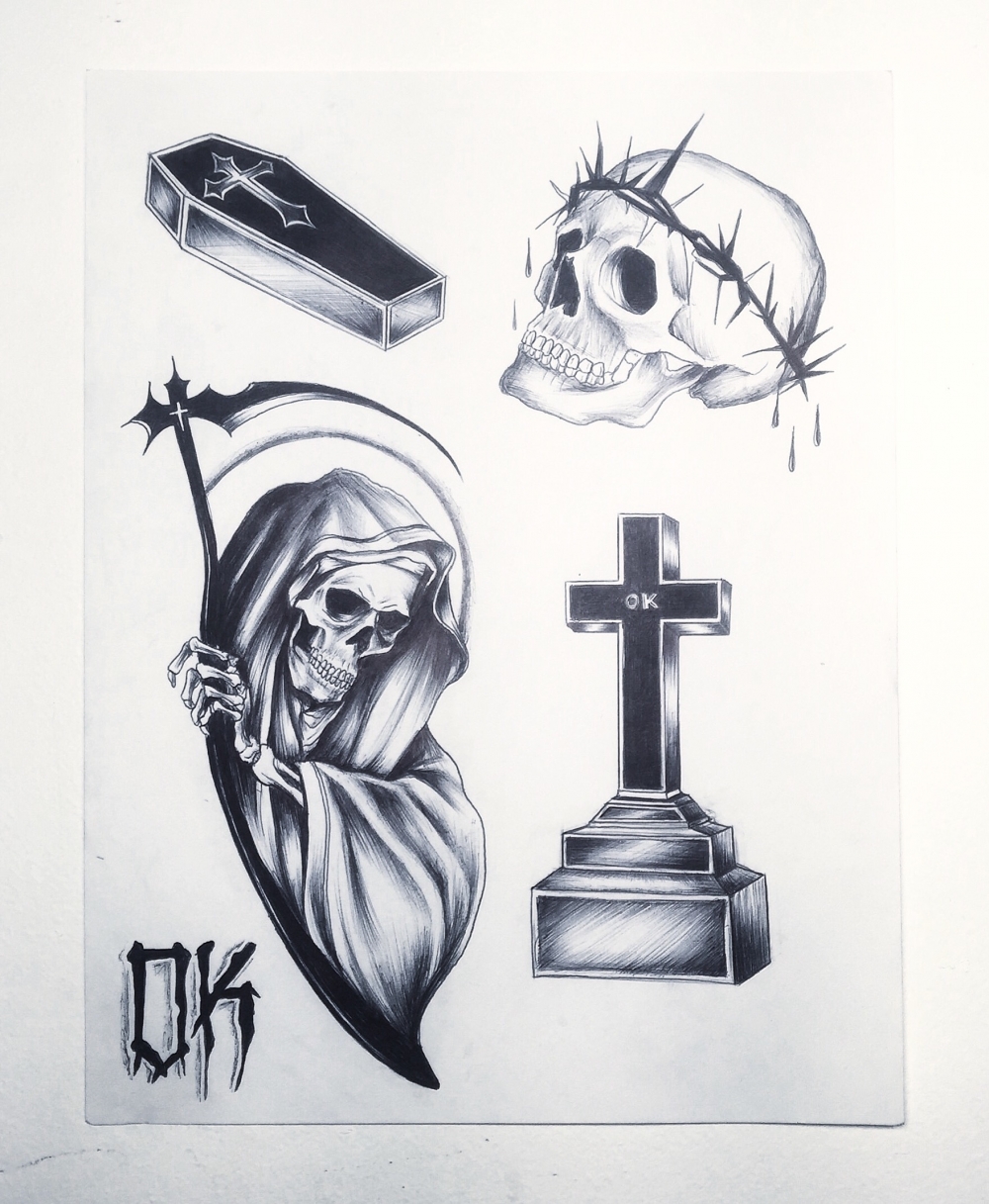 Who were some of your favorite artists growing up and how long did it take you to find your own style/voice?
I've never really strongly latched onto any 'favorite artists'- my influences change as frequently as I do, so I've had various phases with different artists and movements. I;d say I've respected Georgia O'Keefe unwaveringly as I've evolved and learned more. As far as developing my voice goes- I'm 23 and got a lot of growth ahead of me!
What are the toughest aspects of what you do from a business standpoint? Are you constantly networking and reaching out to bands for gigs?
Being somewhat new to NY, there's a pressure to put yourself out there loudly and constantly, which isn't quite my style. As I find what's best for me, I work to surround myself with inspiring and hardworking people, which has proven fruitful. I believe networking should be opening yourself up to anyone or anything you find inspiring and let everything else fall into place naturally.
Tell me about some of the newer artists/graphic designers we should all check out.
I have a great little network of friends who work their asses off all doing very different things. Some ladies are:
Tara Atefi: @llykoi
Kat Lyons: @_katlyons_
Kelsey Isaacs: @kelp_isaacs
Shamalee Delacruz: @tatubuny
Lauren Oliver: @lauren_noelle_oliver
If you had to pick one of your pieces that best encapsulates why you love doing what you do, which one would it be and why?
I like to look back at my earliest works- some that I am even embarrassed by- to revisit and remind myself of the themes I've been working with and thinking about from the beginning. This traditional sad mother was a feat for me in reaching my comfort zone on a thematic and technical scale. Though not conceptually groundbreaking, it was one of the first steps in addressing the idea of a mother's sorrow, loss of child, and traditional catholicism all encapsulated in a Latino-driven aesthetic. I find this work to be an authentic
representation of the relationship between my head, my hand and my identity.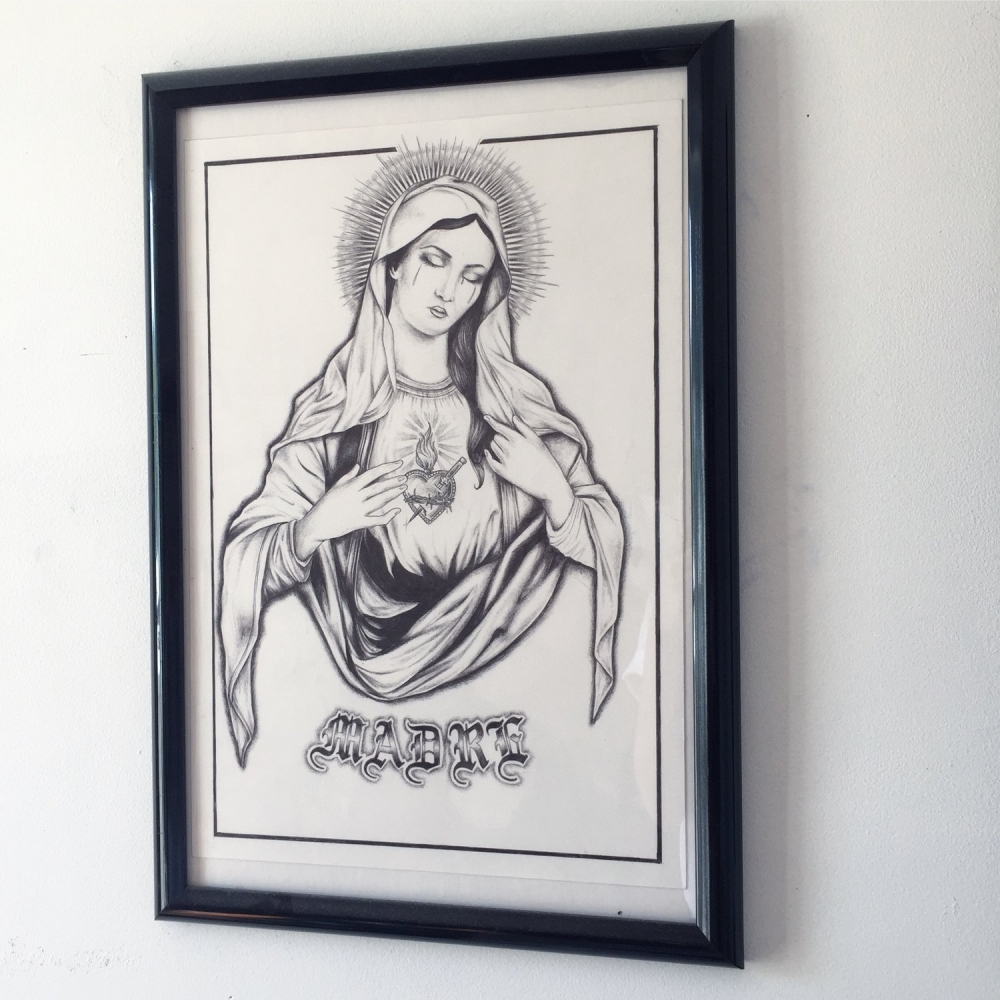 ***
See more of Olivia's work on her website, and you can also follow her on Instagram.
Tagged: art spotlight