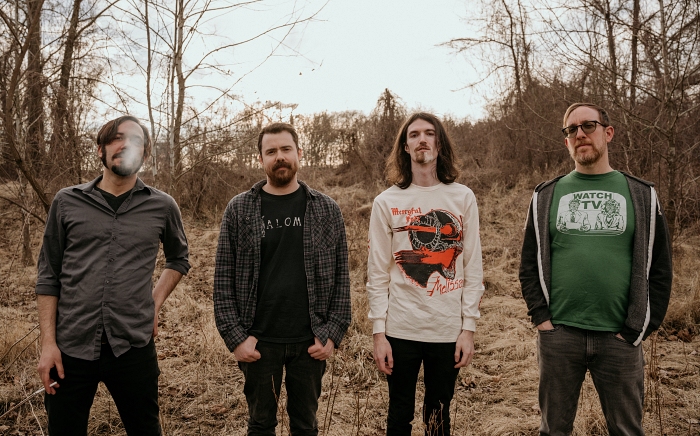 The musical maze Mast Year funnel their arrangements through everything from post-hardcore rhythmic shifts to noise rock-laced guitar riffs to sludgy metal, and other points between.
The Baltimore, Maryland-based quartet got started during the first months of the lockdown in the Spring of 2020 after bassist Darin Tambascio (Thought Eater, National Sunday Law) and guitarist Noel Mueller (Questioner, Grimoire Records) began exchanging musical ideas online. A few months later, drummer Ben Price (At the Graves, Immiseration, Foehammer) joined the cause. The Fall of 2021 found Mast Year dropping a demo and playing live as an instrumetal power trio.
Vocalist Eric Rhodes (Genevieve) joined the group the next spring, and Mast Year hit the live circuit with the refreshed lineup. Last summer, the band convened in Mueller's own Tiny Castle studio to work on their forthcoming debut album, Knife.
Get an early sampling of Knife through "In Tandem," a doomy slow-burner from the album, in this No Echo premiere:
Here's what Mueller had to say about "In Tandem" and its writing:
"In my early collaboration with Darin in 2020, harmonic dissonance and shifting meters were areas where we immediately found common ground. This song, originally titled 'Hammer,' was a song that started as one of Darin's acoustic guitar experiments in an unconventional tuning.
"I remember digging it so much that I immediately demo'd it the day I heard it on every instrument and built the song around the A and B riff ideas. I then tacked on a totally alien C section that ended up being one of my favorite riffs once Ben put a blast beat on it. Now titled 'In Tandem,' according to Eric it's about riding a bike with your lover."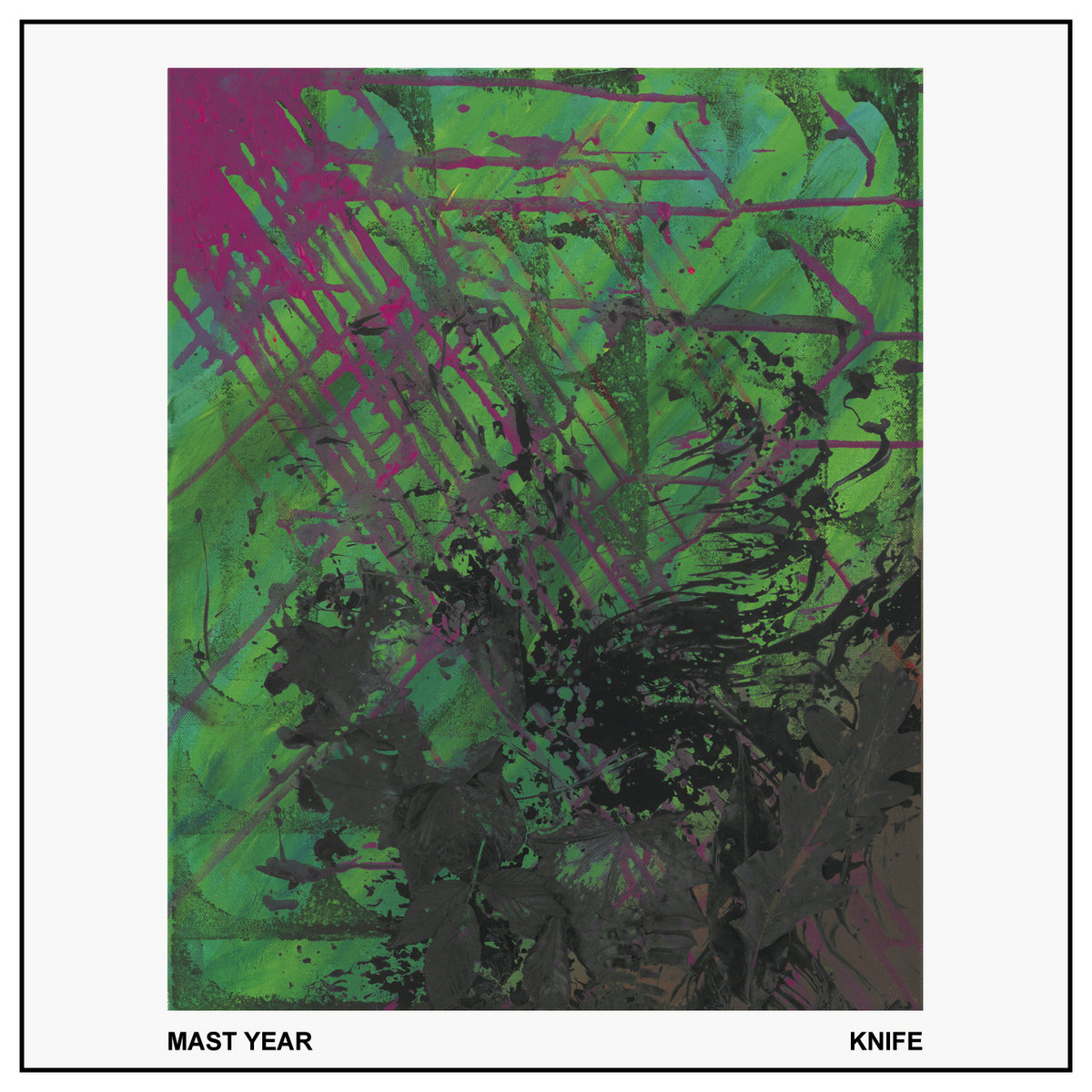 Knife will be out on April 7th via Grimoire Records (limited edition CD & digital pre-order).
Upcoming Mast Year show:
April 8th - Baltimore, MD @ The Ottobar w/ Consumer Culture, Psyop, Knub
Mast Year on social media: Facebook | Instagram | Bandcamp
***
Help Support What No Echo Does via Patreon:
***