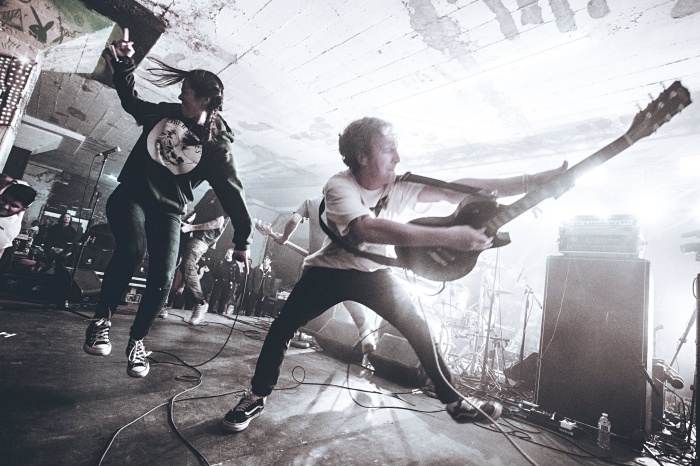 Initiate is a SoCal-based that cooks up hardcore that has a lot to love about it. It's moshy, fast, angry-sounding, and just when you least expect it to be, melodic. "The band's sound is honestly difficult to sum up in simply one description," guitarist Alec tells No Echo. "I think there are many differing a aspects of music that embody Initiate, but I guess the one underlying theme is that there's always a sense of melody despite whether it's fast or heavy. We all love lots of different varied music that I think adds to an interesting conglomerate for our sound."
Lavender is the newest release from the band, and it's easily their strongest batch of material to date. As I stated in the intro to this piece, the California group check off many of the boxes you want out of this kind of music, but they've clearly spent focused time on making everything flow in a powerful way:
"The inspiration for the new record stemmed from a lot of different things," Alec explains. "The band was evolving musically as a whole therefore it felt right for the next release to be congruent with that. I drew inspiration from a lot of different things for the record, a lot of them being early '90s NYHC bands and also CAHC staples like Carry On. There's also a big metal influence as well with the idea of the instrumental break near the end of the record as well as different riffs that pay homage to old '80s/'90s metal, which I love.
"Ultimately, I tried to write music that fit with Crystal's evolving vocal style which definitely presented a product that was faster, more aggressive, and ultimately a more cohesive sound as a whole."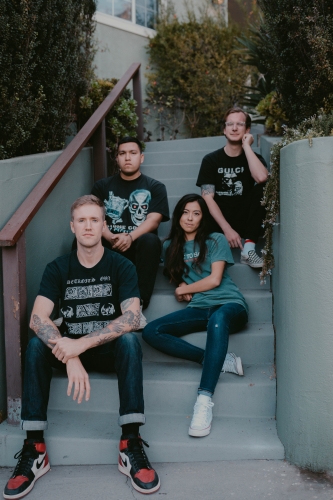 I ask Initiate vocalist Crystal about some of the lyrics on the new EP. "The record's title track, 'Lavender,' was inspired by Alice Walker's book, In Search of Our Mothers' Gardens," the singer reveals. "There's some other play on words in that song that I'll leave for people to find on their own. I was introduced to the book by my professor, Dr. Anne Marie Mingo. She encouraged the class to make most of our academic sources by works of women. Read about the authors of our books and articles. Pay attention to what they're doing. I had never intentionally taken my academics to that level and I became so in love with learning in a way I had never done so.
"I started talking to my grandmother and mother about their lives. I found a lot of comfort in the strength of my ancestors. So lyrically, the EP is all about building resilience. Drawing energy and strength from our past, the present and the future. Being okay with anger and love at the same time. There's so much fluidity in emotion and I wanted to make it clear that's not a sign of weakness."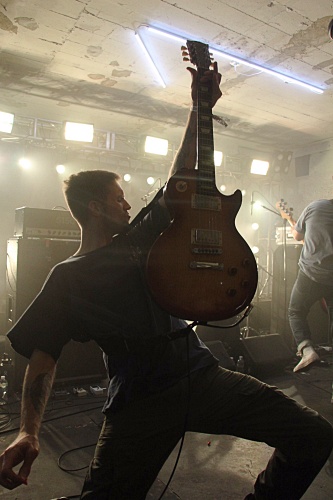 Since I have Crystal's attention, I want to get her thoughts on the OpEd Madison Watkins from Year of the Knife wrote for No Echo last year called Female-Fronted Is Not a Fucking Genre. "This is funny because if I remember correctly, the Twitter argument that was discussed was myself and Emma Boster from Dying Wish expressing that we didn't like being lumped under the identifier 'female-fronted hardcore.' That's why I liked a lot of points that Madison made in her OpEd. I think it opened up a corridor of doors to walk through for further discussion that we could all benefit from.
"Through one door is the discussion of self identification. Bands should have the power to identify themselves. That's not to say that there aren't identifiers that can be used by others, but if someone doesn't want you to use an identifier, we should be mindful of that. I personally don't want Initiate to be labeled as 'female fronted' because I hate having any more focus on myself than is already present, but it's not the end of the world for me either. There's much more important shit that I'd rather spend my time arguing over."
Crystal continues: "Another is the discussion of available space. Space is a privilege. Physical and metaphorical. Having the space to identify yourself can be hard to find. While we had a lot of support with being against the primary identifier of our bands as 'female fronted,' that energy is not used equally with others. For bands that want to be classified as femme, I know they face resistance. Those ideas should exist in the same space and they don't. We should be empowering of self identification in all of its forms.
"I think that energy can be harnessed by people who book shows and fests. It doesn't rest on their shoulders, but there can be a conscious effort to make space for marginalized people. There is a fine line between tokenization and allyship. Couple that with the subjectivity of what is classifiably 'good' to one in the position to book a show and you've got yourself a real head scratcher."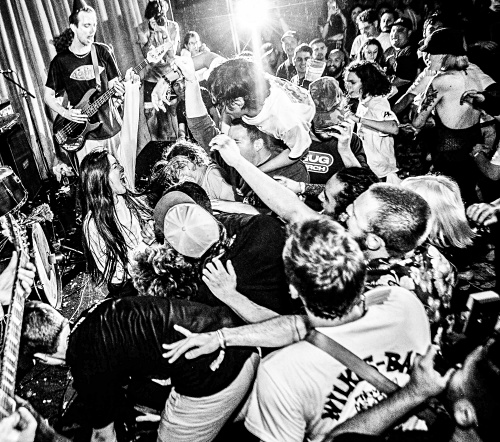 Closing our conversation out, Crystal leaves us with a powerful thought: "I hope that those who book shows and fests realize their positions of power and challenge themselves to almost a sort of affirmative action for music. And for those who are fed up, find inspiration from Sophie Hendry (Firewalker) and Senia Iñiquez (Mala Racha) who made a weekend banger titled Book Your Own Fest, which was made up entirely of bands who absolutely rocked and representative across the board."
Check out the flyer below to check out Initiate's upcoming California shows to celebrate the release of Lavender. Initiate on social media: Twitter | Instagram | Bandcamp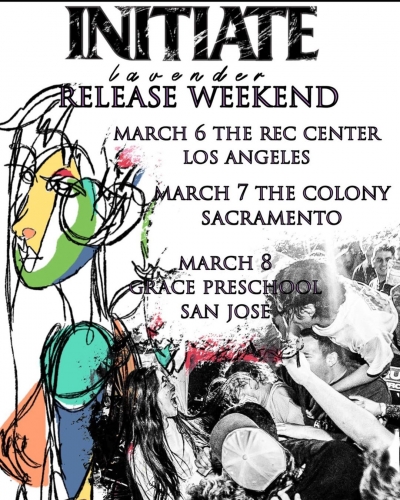 Tagged: initiate