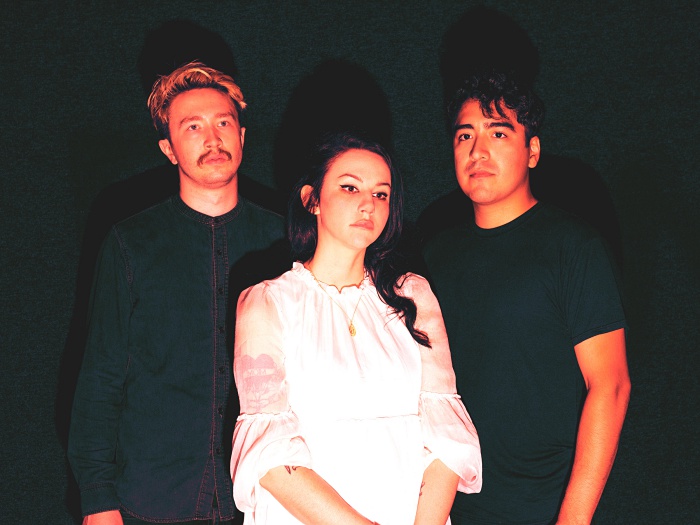 A couple of weeks back, Josh Clark of Head2Wall Records hit me up about a new Texas band called Goodgirl he has just invited to be part of his label's growing roster. He knows that while No Echo is a hardcore and metal-centered outlet, I'm always down to highlight acts that don't fall within that umbrella of the musical spectrum. So, yeah, Goodgirl isn't sonically influenced by Infest and/or Sepultura, but that doesn't mean there isn't a darker dissonance embedded within the trio's '90s-styled indie rock.
Bringing to mind the noisy yet pop-crusted melodics of Pixies and Bully, Goodgirl's debut EP for Head2Wall Records, Poor Habits, has a way of making you swoon while kicking your ass at the same time. The recording should noted as it doesn't betray Goodgirl's keen sense for melody but still manages to sound as ballsy as the guitars, drums, and bass parts deserve to be. Yes, props to Austin residents Justin Douglas at King Electric Studios in Austin, and mastering engineer Jack Control at Enormous Door, for their work:
"Poor Habits is a collaborative work that speaks to a number of themes," the folks of Goodgirl say about the EP, continuing: "Including, but not limited to, the idea that it is important to take close inventory of oneself. There are many behaviors that we accept in ourselves and others as "normal". In reality these may be detrimental, but because they may never have been brought into question, over time these thoughts and actions become what we are accustomed to and therefore used as a standard of how one is expected to live."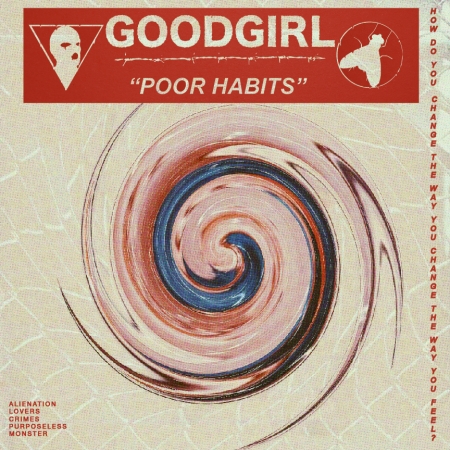 Head2Wall Records will be releasing Poor Habits digitally on Valentine's Day. There will be a super limited one-sided lathe cut record, available only at the release show that day at Wonky Power Records in Houston, TX. A wider cassette release will ship in March and the pre-order is up now.
***
If you're shopping for vinyl, CD, and cassette hardcore titles, head to No Echo's partner store, Reverb LP, to see what they have available. Every purchase you make helps No Echo with site costs.
Tagged: goodgirl