No Echo recently caught Abstain on a Southern California live bill that also featured Change, Berthold City, and Headcount and has their recently released demo has been in steady rotation since. With a sound that brings back memories of the '90s metallic hardcore movement, the San Diego-based outfit's vocalist, Brady Schiller, recently caught up with me to chat about the band and their new record deal.
"The origins of Abstain was me and the guitar player Dorian sitting in a room and talking about how dope it would be to start a riffy and groovy hardcore band," the singer said via email. "He had just claimed edge at the time and I said, 'Why not a straight edge band?,' and he said, 'Okay.' This was in the latter parts of 2019/early 2020. We started to compile our ideas until we had a couple solidified ideas. We showed these to Michael, our bass player, and he was down to rock the bass instantly.
"The pandemic gave us some time to write enough material for a release, but it also hindered us from recording and (obviously) playing the stuff. We ended up recording the demo in July 2021, put it out on Edge Day (October 17th), and played our first show 5 days later. Long story short, Abstain has been an idea for almost 2 years, and a real band for about a month."
Oh, about that aforementioned record deal. Abstain has just forged a relationship with WAR Records, the Los Angeles label owned and operated by Andrew Kline (Strife, Berthold City, World Be Free). "We linked up with WAR Records in a pinch," Brady told me. "The day after our demo got released, I got an email from Andrew asking if we were able to play shows yet, and I said yes. Little did I know he meant later in the week.
"Abstain still does not have a drummer, so we had to scramble for a fill in and practice our asses off for the next 4 days (massive thank you to Dylen, aka brothadyl). The show was still rockin', though. After this show, Andrew hit us back up asking if he wanted us to put out a tape with WAR and we were pumped. It's dope to be on a label with other bands that we love, especially this early in the game."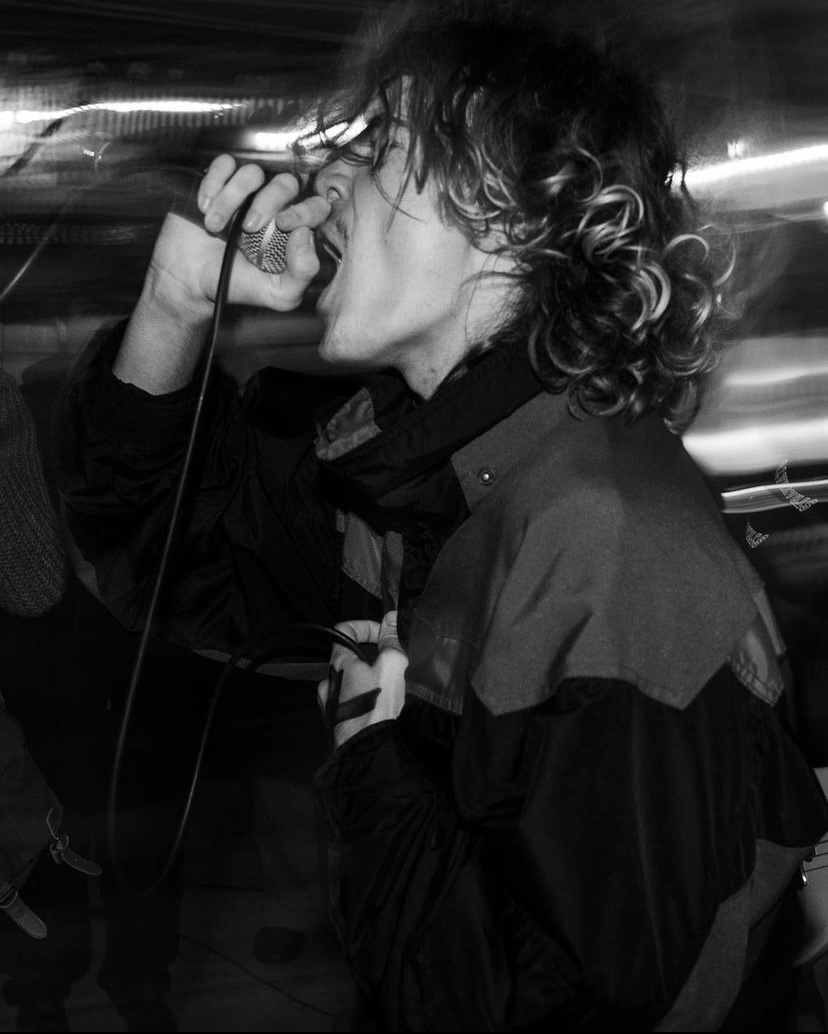 So, how Brady discover straight edge hardcore and its message? "My introduction to straight edge was very non-traditional and something that OG edge dudes are probably gonna bust my ass for. But I got into straight edge through a bunch of non-straight edge bands by watching interviews which talked about it.
"My life has always been surrounded by drugs and alcohol, and I was always really uncertain if that's something I wanted to be a part of. I claimed edge when I was 15 on January 1st, 2016, and, at the time, I was embarrassingly unaware of the history of straight edge and why it began. As I grew more fond of this history, I could feel my commitment get stronger and stronger."
Brady continued: "Abstain echoes that, so the straight-edge part of our band provides basically everything about its lyrics, its music, its image, etc. Even with songs that don't directly address straight-edge, their messages still embody the idea of not being silent about ideals that matter to you, and addressing and attacking problems beyond the surface level."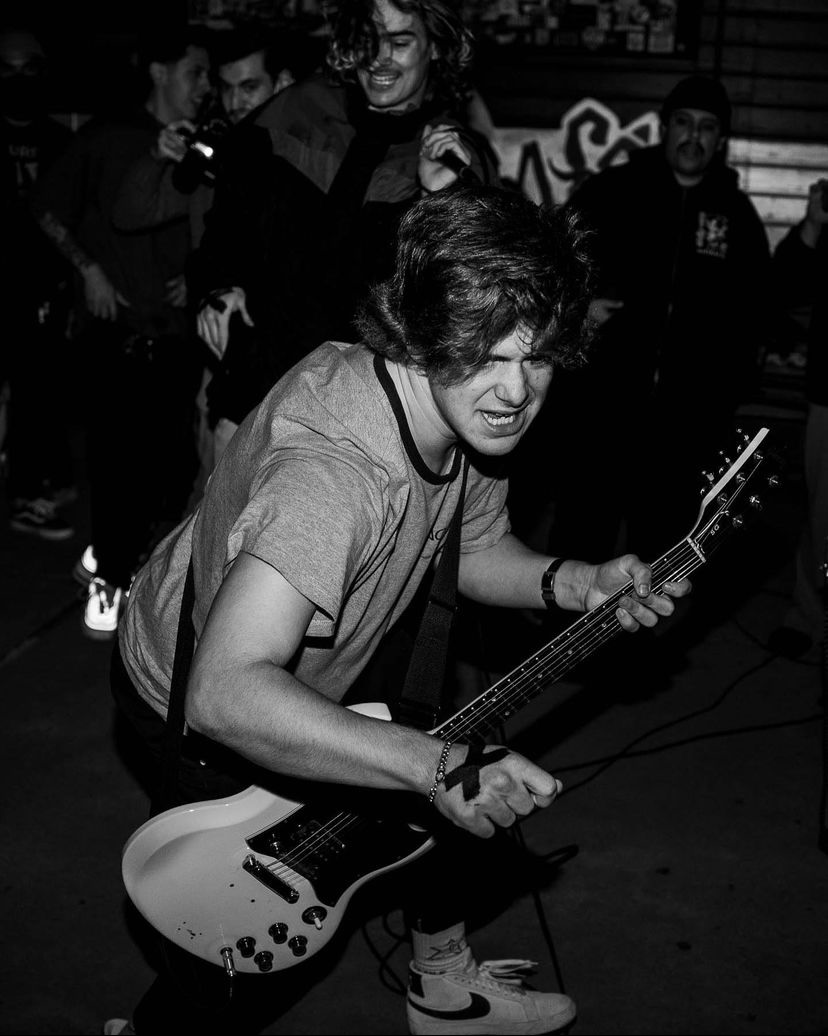 With a history that includes bands like Unbroken, Drive Like Jehu, and Amenity, San Diego has a rich musical hardcore punk history. Brady is clearly proud of that tradition:
"Without Unbroken, there would be no Abstain. That band is the reason we represent San Diego straight edge like we do. Abstain's goal is to bring the energy Unbroken brought to '94/'95 to the present day. We want to make music that connects with young people and makes them feel stoked to be straight edge."
Abstain's 4-track demo is getting the cassette treatment by WAR Records, but what's next for the young group? "We are sitting on tracks that we are dying to record and release, so you can probably expect new music to be recorded in the winter and (hopefully) released in the spring/summer. Sadly, we have no set-in-stone plans for shows or touring as of right now, but we are dying to play as much as we can, in SoCal and elsewhere.
"Our lineup right now is still incomplete, which is something that we are trying to address promptly, especially with the new material that's coming out."
The pre-order for the Abstain cassette is live in the WAR Records store.
***
Help Support What No Echo Does via Patreon:
***
Tagged: abstain