Earlier this year, No Echo introduced you to Stud Count, a punkish power pop outfit featuring current/former members of such bands as Drill Sergeant, Absinthe Father, and Fixation. At the time, the new group had two tracks up on their Bandcamp, but since then, they've recorded full-length they're calling Pleasure Center.
With influences like Wipers, the Sundays, and Hüsker Dü, Stud Count's sonic recipe is a sweet and sour one that combines melody with a raw performance style with plenty of hooks piercing through it all.
As a teaser for Pleasure Center, Stud Count has partnered with No Echo to bring you the premiere of a track called "Willow" from the forthcoming record:
Stud Count vocalist Norelle Green told No Echo the following about the track:
"I wrote the lyrics to 'Willow' about looking back and processing times where I felt let down after relying on others. Even as an adult, learning to navigate how and where I place my trust has been a process, though definitely worth the effort."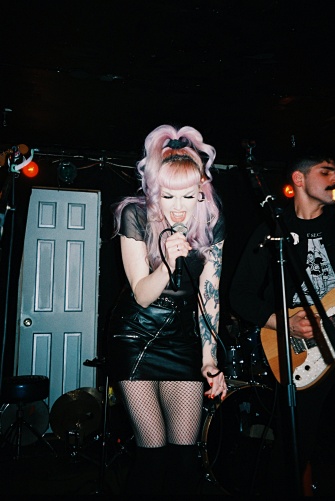 Mixed and mastered by Evan King (twentythreenineteen, Non Fiction), with additional mastering by George Lucarelli (Last Gasp, Heart Attack Man), Pleasure Center will begin streaming everywhere next week
Stud Count on social media: Bandcamp | Instagram
***
Donate a few bucks to help with No Echo's operating costs:
***
Tagged: stud count