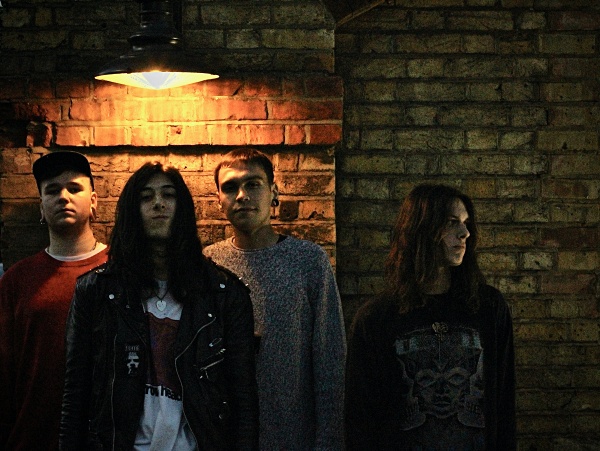 Formed in 2017, Negative Frame is an English band that isn't to categorize in a single stylistic bucket. When asked about some of the London-based quartet's key influences, guitarist Olly Coyne told No Echo that Acid Bath, Disembodied, Tool, and Lamb of God.
The main aspect about Negative Frame's sound that is easy to hone in on is their penchant for writing and riding groove parts out in their material. Since the group got started, Negative Frame have hit the pavement, playing both locally and going out on short tour runs, plus getting radio support along the way. The whole "DIY or die" thing definitely applies to this young combo.
That brings us to Disarming, Negative Frame's debut EP. No Echo got the early jump on the goods, so check it out below:
Sadly, Negative Frame had a record release show scheduled for this month at The Underworld in their hometown of London, but that was obviously postponed due to the Coronavirus outbreak. Performing at the famed venue is going to be a huge honor for the band, so whenever that does end up happening, No Echo is positive they'll be bringing their A-game.
Disarming will be out on April 10 and can be pre-ordered at the Negative Frame Bandcamp page. Spotify users can hit this link so that they can get a heads up when the EP appears there
Negative Frame on social media: Facebook | Instagram
***
Donate a few bucks to help with No Echo's operating costs:
Tagged: negative frame