Brian Ortiz is known within hardcore and metal circles for his bludgeoning guitar work in Xibalba, but his latest project goes in harder on the darker side of his musical influences. Mortuary Punishment finds the Pomona, CA native going in deep, paying honor to his love for Coffins, Asphyx, and Crowbar. The brand-new Pride​.​Power​.​Punishment EP is a filthy affair, driven by down-tuned guitar and bass, guttural vocals, and an overall sense that something horrid is going to happen at any given moment.
"Streets of Death" propels forward with a Celtic Frost-like rhythm during its first half, and then everything slows down to a funereal stomp, bringing to mind Winter's superb Into Darkness album from 1990. Just when that feel sinks its teeth into the arrangement, the speed flares up and we're back to the first section's death 'n' roll.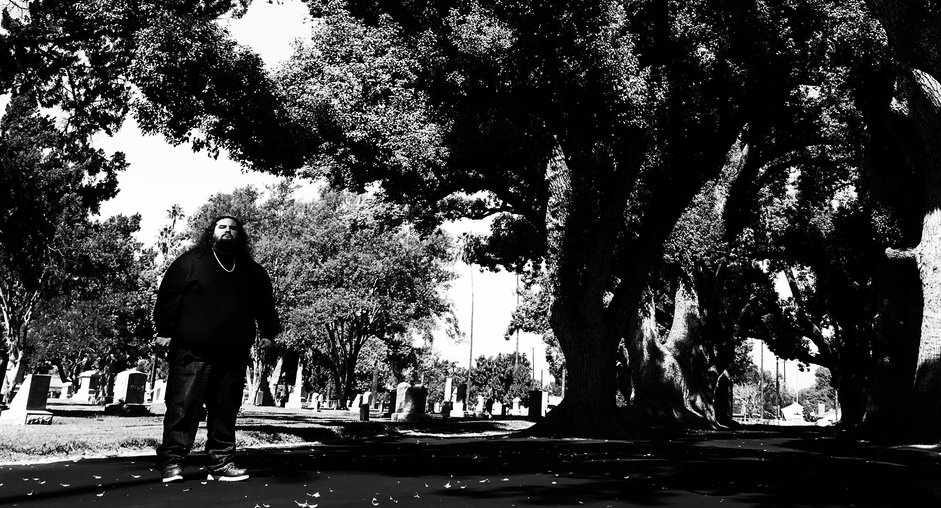 Pride​.​Power​.​Punishment was recorded by Erol Ulug (Our Place of Worship Is Silence, Iron Curtain) and will soon be available in a limited edition cassette run of 100 copies. You can also download the EP now via the Mortuary Punishment Bandcamp page.

Tagged: mortuary punishment, xibalba