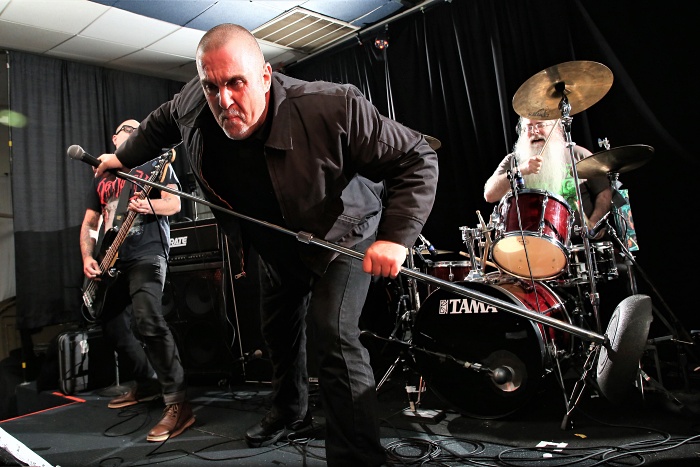 The last time we heard new music from Dropdead was on their 2014 split with Brainoil. Their studio hiberation has finally come to and end thanks to a track which will appear on a forthcoming collection curated by Atomic Action! Records. Arriving next month, Every Winter Is Cold is a compilation celebrating some of New England's hardest working bands. With a history that goes back to the beginning of the '90s, it's a fitting record for Dropdead, who have toured heavily throughout that time, and have always done things their way.
As you'll hear below, "Hatred Burning" finds Dropdead in fighting form, every bit as pissed off as they were back on their earliest discography entries:

In addition to Dropdead, the Every Winter Is Cold compilation features such groups as Restraining Order, Wound Man, Pummel, Antagonize, and as previously seen/heard on No Echo, "Surfacing," an absolute banger from Brother.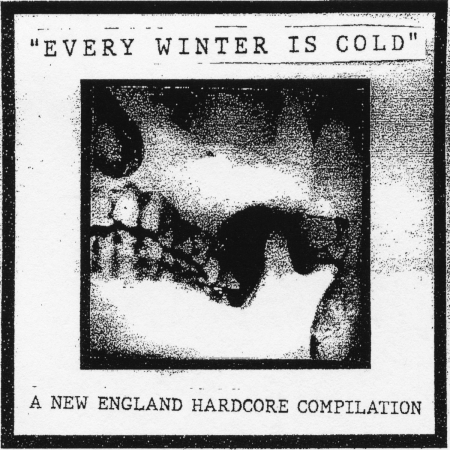 Every Winter Is Cold will begin shipping in October 2019, and it's available for pre-order today. Follow Dropdead on Facebook, and find their past records at Deathwish Inc.
Upcoming Dropdead shows:
Sept. 21 - Providence, RI @ AS220 w/ Infest and Converge
Oct. 21 - New York, NY @ Bowery Ballroom w/ Napalm Death and Municipal Waste
Oct. 19 - Brooklyn, NY @ Kingsland w/ Despise You
Nov. 14 - Portland, ME @ Geno's w/ Integrity and All Out War
Tagged: dropdead