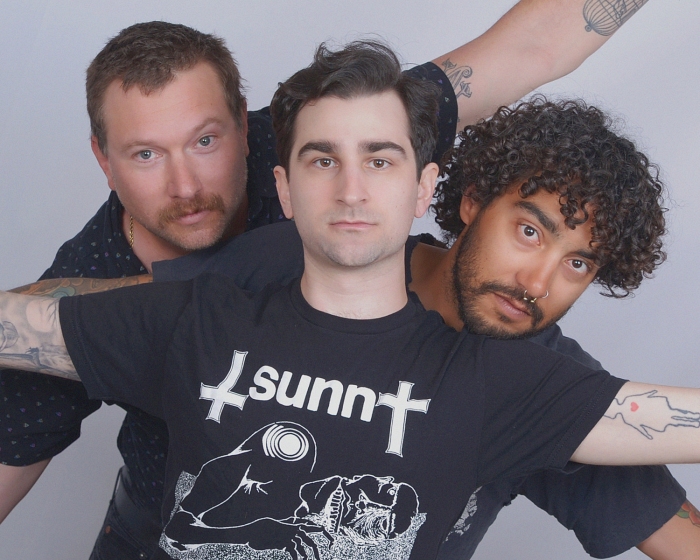 Facet is a power trio that started playing together in 2019. Based out of Oakland, California, the band didn't waste time, dropping an EP called Duck that same year.
Stylistically speaking, Facet brings to mind the driving and angular workouts fans of Cherubs and Unwound will absolutely lose their shit for. It's a slow-burning, mean-sounding sonic world.
After working out new material and playing shows in the Bay Area with such like-minded outfits as Metz and Tunic, Facet is gearing up for the release of their self-titled debut album. Recorded by Scott Evans of Kowloon Walled City at Sharkbite and Antisleep Studios, the album will hit stores next month, but No Echo got an appetite-whetter via "L.B.D.":
Facet guitarist/vocalist Max Senna shared the following about the track:
"'L.B.D.' was the first song we wrote post lockdown that made it onto the record. It came together quickly and we ended up playing it at a few shows in 2022 before hiding away to write more songs.
"The lyrical content is about how if you don't give Hex Records your cash we will have to write more songs so please buy the record so we can sit on our yacht and never make music again."
Facet will be out on LP/CD/digital on August 11th via Hex Records (pre-order).
Tagged: facet