It's become increasingly difficult to parse all these metalcore bands from one another, but thankfully there's still a wealth of them that stand above the rest. Orlando, Florida's Memento., as you may have guessed, is one such band.
Their demo, released last month digitally and on cassette via The Coming Strife Records, is a lovingly crafted callback to 2000s metalcore from the likes of 7 Angels 7 Plagues, Misery Signals, Skycamefalling and A Prayer for Cleansing. Across the demo's four songs, this Floridian quintet injects a refreshing buoyancy into the tried-and-true formula they deftly execute.
In an effort to flesh out the ideas behind their spirited demo, I chatted with Memento. vocalist Ian Thomas and guitarist Ryan Calhoun regarding all that went into and is behind their demo.
How did Memento. come to be, what was the idea behind the melodic metalcore sound found on your demo?
So it's kind of a long story, but Memento. actually started from another band called Coexist in 2017. We weren't really set on any specific style of hardcore, so the music was kind of all over the place but we wrote one song that had a more melodic metalcore vibe to it and we all really liked it so we decided to go with that as our sound. That's about when we changed the name to Memento. and started playing shows with the new 7 Angels 7 Plagues-inspired music we wrote.
I think we played like 4 shows and then we kind of just stopped practicing. A year passed and our guitarist Ryan got tired of sitting on the music he had written but never released, so we got some of our friends together and we recorded and released the demo.
7A7P was definitely a band that came to mind when I heard your demo, as well as A Prayer for Cleansing. Were there any specific releases that inspired the demo, or any particular songs that Memento. took inspiration from?
I'd say Jhazmyne's Lullaby by 7A7P and Of Malice and the Magnum Heart by Misery Signals have been the most influential for me musically, and "Silent Deaths, Crowded Lives" definitely
inspired the first song on the demo. Some newer releases that I drew inspiration from would be the castyoudown demo, Final Sacrifice by Drawing Last Breath, and The Melancholy We Ache by Renounced.
All incredible releases. "Silence and Salvation" off DLB's demo is one of my favorite metalcore tracks of the last 5 years. With the demo out in the world, what's next for Memento.?
We've gotten some fantastic feedback since this demo was released and we'd love to keep the momentum going by playing as many shows we can and spread our music to as many people as we can reach. We have our first show coming on March 7th and we have some plans still in the works. Each of us believes in our music 100% and we're beyond excited to let everyone experience the emotion that we've poured into our work. We plan to keep evolving our sound and continue growing as musicians so our future releases only get better. Also, we've been working on some new material that may or may not come out close to the end of this year, so I'd definitely keep your eyes out for some news.
It's honestly my favorite release so far this year, definitely my brand of metalcore. Following your first show, are there any other current bands you'd love to share the stage with?
We appreciate that a lot! It means a lot to hear that people are liking the demo. Honestly, we'd love to share a stage with Seed of Pain, Magnitude, Misery Signals, Renounced, and Counterparts.
The demo's artwork has a strong late '90s and early '00s feel to it, specifically reminding me of Martyr A.D.'s The Human Condition in Twelve Fractions. Who did the artwork and what was the idea behind it?
The cover was actually made by Ryan's girlfriend, Sara, after showing her Of Malice and the Magnum Heart by Misery Signals, Until the Dawn Breathes and the Shadows Flee from 7A7P, and To Forever Embrace the Sun from Skycamefalling.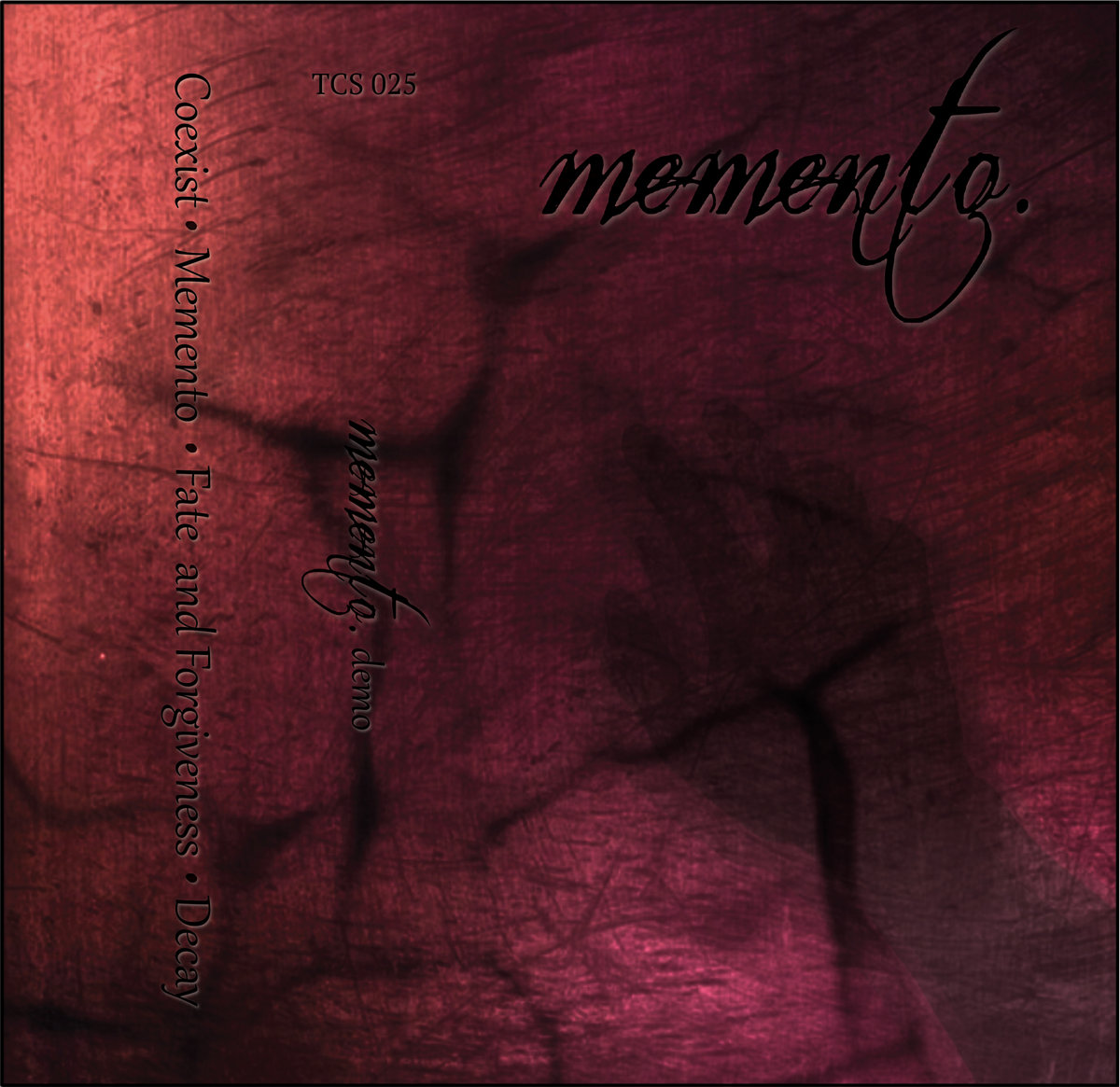 Lyrically, what are the themes behind the demo, and are there any writers or other lyricists you take inspiration from?
With the lyrics, I based it on the different feelings I've felt while growing older and experiencing adulthood. I really delved deep in all the feelings of vulnerability I've been keeping tucked away. It really made writing for this demo a crazy therapeutic experience. For my main inspirations, it has to be from counterparts the most. Listening to The Current Will Carry Us and The Difference Between Hell and Home really helped me articulate what I was wanting to say during the writing process.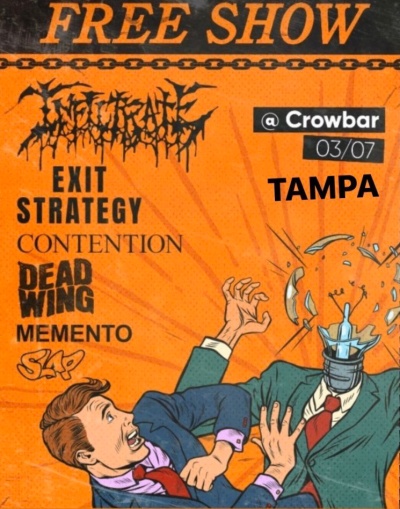 ***
Donate a few bucks to help with No Echo's operating costs:
Tagged: memento