Featuring members from such bands as Exhumed, Repulsion, and Necrot, Mortuous sounds exactly what you'd expect from that nasty stew. Through Wilderness is 8 tracks of blistering death metal that doesn't hold back on any level.
Tracked at Earhammer Studios with Greg Wilkinson (Brainoil, Vastum), Through Wilderness includes guest appearances by Chris Reifert and Danny Coralles of Autopsy, Derrel Houdashelt, formerly of Exhumed, and Teresa Wallace of Dreaming Dead. The album is a a joint partnership between Tankcrimes Records and Carbonized Records, a new label owned and operated by drummer Chad Gailey (Necrot).
After a quick acoustic intro to set the mood, we jump into the first track, "Beyond Flesh," which at times reminds me of None So Vile-era cryptopsy. The next track, "Bitterness," features some ripping solos and leads, which are well crafted and not corny in the least.
The third track, however, "Crysalis of Sorrow," is where I think Mortuous are at their best. It's a 5-minute track on the doomier side of the sonic spectrum, that will get even the most stubborn of metal fans to bop their heads in approval.
Overall, Through Wilderness is nothing new, but that's not a bad thing in this case. While it feels familiar, it still manages to stand out. It's a superb first album by a band that has only released a few demos at this point. The guitar work is heavy and unrelenting, the leads and solos are blistering, the drumming is tight and hard-hitting, and the vocals are in the classic, guttural death metal growl.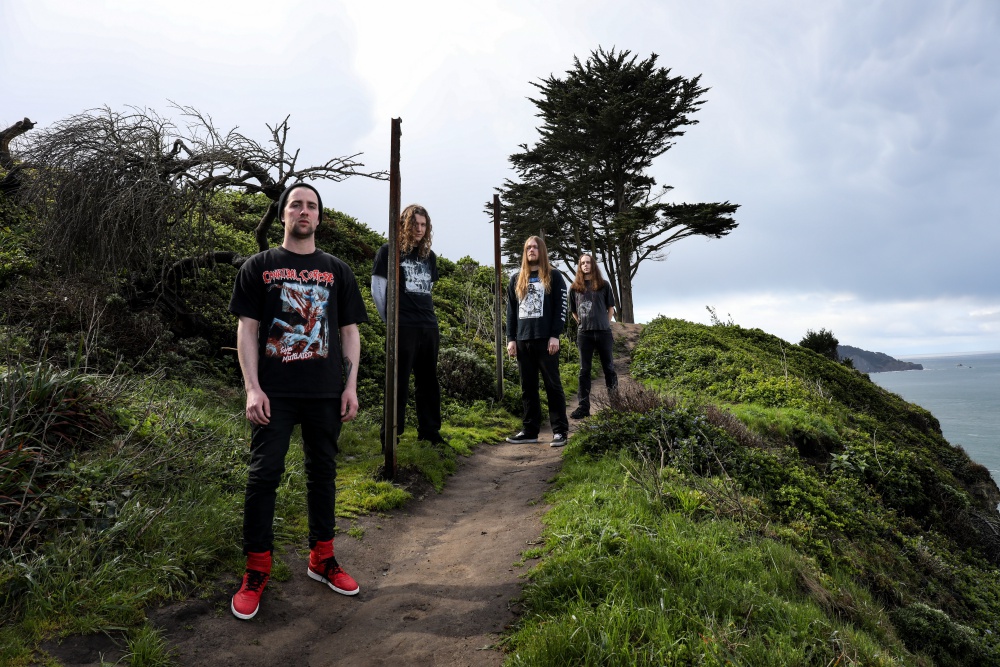 Standout tracks on the album include the blastbeat-heavy "Beyond Flesh," the slow-burning "Crysalis of Sorrow," and the scorching and the superb title track.
Through Wilderness will hit stores on June 22 on CD, limited LP (housed in a gold foil stamped gatefold jacket), cassette, and digitally via Tankcrimes and Carbonized with Dawnbreed Records handling the CD and LP release in Europe and Extremely Rotten handling the European cassette edition. Digital pre-orders can be found here, while physical pre-orders are available from Carbonized and Tankcrimes (the limited edition CD is currently only $6.66).
Tagged: mortuous