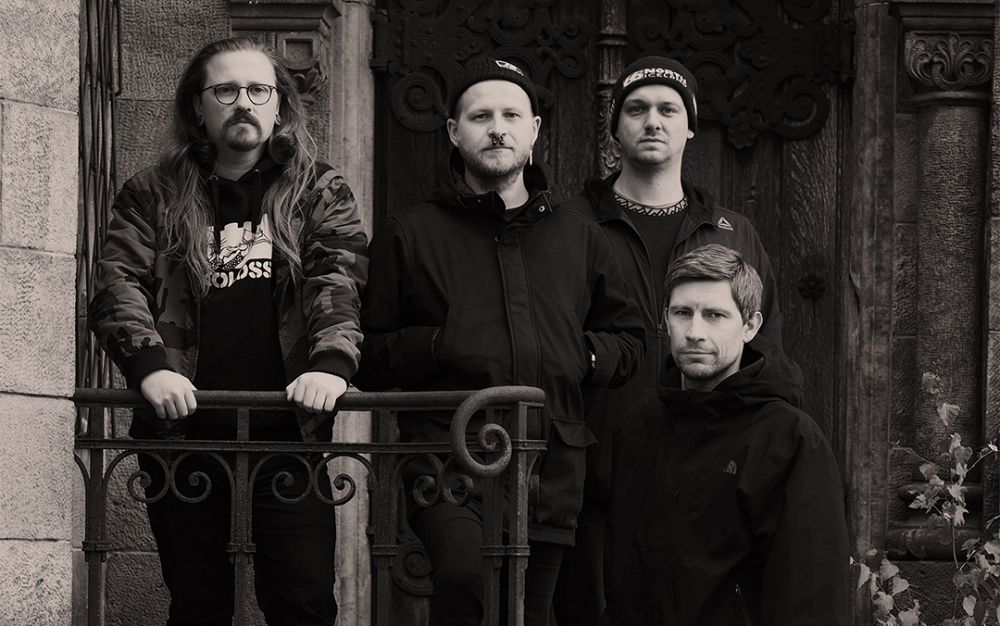 Formed in 2020, Carving Void is a quartet specializing in a style of music that walks the lines between metallic hardcore and death metal.
Based in Dresden/Leipzig, the German group recently released their debut album, A World in Decline. "Our influences include everything from Hatebreed to Earth Crisis to Year of the Knife, to some more metal bands like Cannibal Corpse and Gatecreeper," Carving Void vocalist Tom told No Echo via email.
The lyrics on A World in Decline mirror the coldness of the music beneath them. "The lyrics on the album were inspired by our personal stuggles and the surrounding problems of the world like rising fascism, ecological devastation, and the violence within our society. That all had a huge impact on our writing process."
In addition to Carving Void and their album, Tom wanted to show some love to their local music community.
"We have a pretty great alternative and political hardcore/metal scene in Dresden. There are a few squats and autonomous centers in our town. Musically, your eyes and ears should be on Deluminator, Deathrite,Swoon, Wrest, and Dyrch."
Hit this link to find all of Carving Void's music and social media pages.
***
Help Support What No Echo Does via Patreon:
***
Tagged: carving void