By now, you should already know the story behind Bloodclot's formation. For the uninitiated, the bi-coastal band features vocalist John Joseph (Cro-Mags, Worlds Apart), guitarist Todd Youth (Agnostic Front, D-Generation), drummer Joey Castillo (Queens of the Stone Age, Wasted Youth), and bassist Nick Oliveri (Queens of the Stone Age, BL'AST!), and its origins go all the way back to a 1981 Bad Brains tour, albeit in a different form.
But let's get to the present
Up In Arms is Bloodclot's debut album and it finds the veteran crew of musicians in complete fighting form. The opening title cut speeds out of the gate, and throughout the rest of the 11 tracks on the record, the band does not come up for air, but that's a good thing in this case. NYHC meets Motörhead...yeah, that sounds about right.
Joey is in pure beast mode on songs like "Fire" and "Kali," bashing the fast beats out like crossover never happened. The dude laid down the hard rock groove for bands like Danzig and Sugartooth, but on Up In Arms, Joey is playing like his next meal depends on it. He's absolutely merciless on these tracks.
John's vocal work on this album is the best thing he's ever done. Yeah, you're all, "How can anything top what John did on the Age of Quarrel album?" Look, no one is going to argue the genius of that first Cro-Mags record, and what John did on it, but coming from a pure performance angle, his contributions to this Bloodclot debut are his finest hour. John attacks each line, in every song, with an unbridled sense of passion and fury that at times teters into an almost maniacal state. Fittingly, the second track on the album is called "Manic," and on that one, the Queens, NY native does this high-pitched vocal thing that is positively bonkers.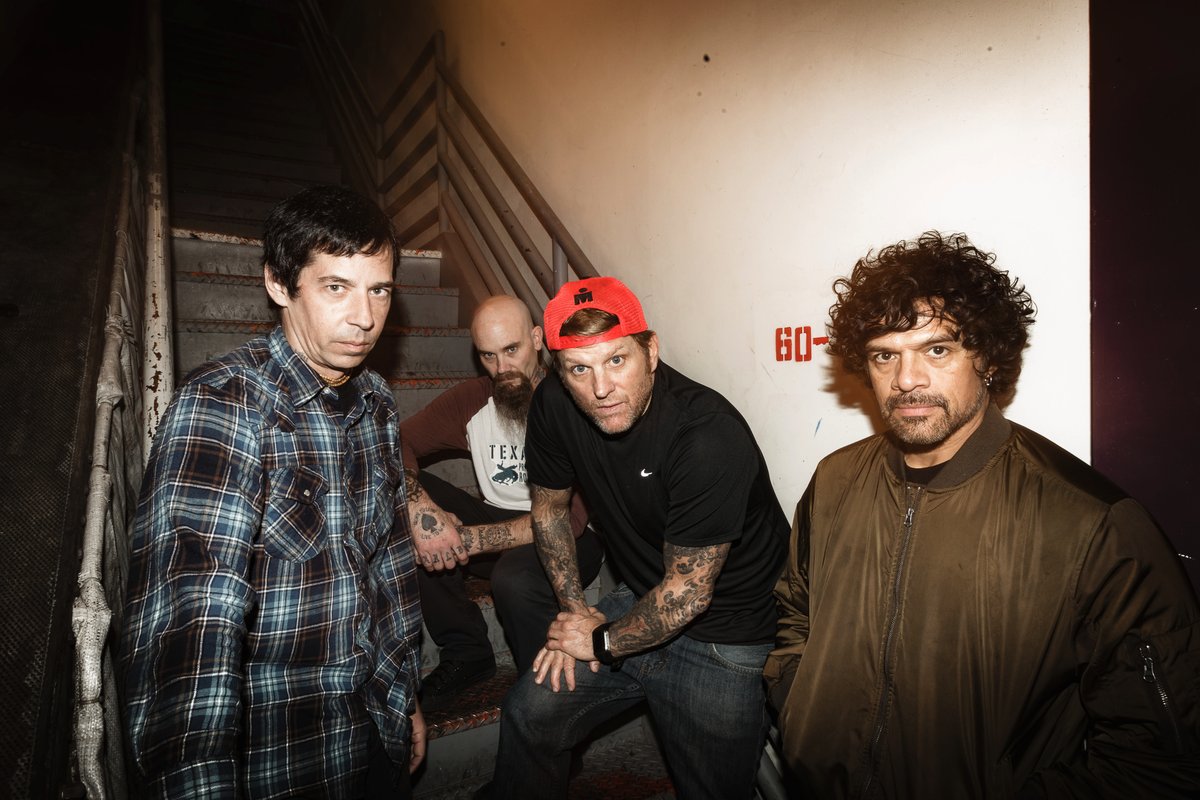 Up In Arms was produced by Zeuss (Municipal Waste, Madball) and it sounds like a modern hardcore record should sound. The guitars are up front in the mix, but the bass and drum tracks work together to form an aural battering ram. There is no room for nuances in Bloodclot's world, and Zeuss clearly knows that.
As great as their first album is, I just hope that the members of Bloodclot manage to keep collaborating together, because they've proven here that something potent happens when they get in a jam room together.
Up In Arms is out July 14 via Metal Blade Records and can be pre-ordered today.
Tagged: bloodclot band