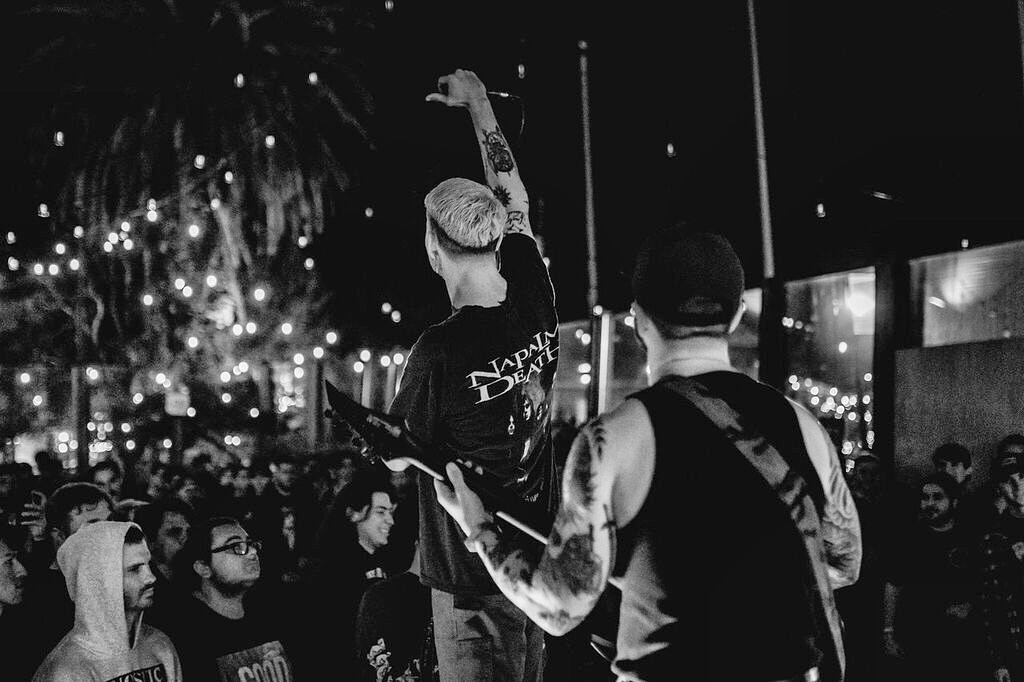 I've been tracking Slowbleed's progress these past few years, and I'm thrilled with the path they've taken. Later this week, the Ventura County, California-based metallic hardcore band will be releasing A Blazing Sun, The Fiery Dawn, a 9-track album that should cement their place as one of their scene's strongest representatives.
Slowbleed collaborated with Taylor Young again, a producer/engineer who is also an accomplished musician in his own right (God's Hate, Twitching Tongues, Disgrace). "I seriously can't imagine working on Slowbleed with anyone but Taylor," Slowbleed vocalist Jon Stephenson tells me.
"He is an integral part of what this record turned out to be. He is a talented, honest, and patient producer, and he definitely offers some guidance in all aspects of the band, and it's welcomed."
Listening to the new material, I can see Slowbleed attracting in more metal listeners since it veers more into that direction than their past output. Firstly, I ask Jon if he agrees with that assessment, and if so, do they plan on trying to work the band to that audience more in terms of live shows and press coverage.
"I would really hope so," he admits, "we have always wanted to be a metal band playing hardcore shows came naturally because of the scene we have played and grew up in. With John Laux of Warbringer now amongst the ranks, we hope to really step into more of that territory."
Take a listen yourself as No Echo premieres "Graves (Pours of Earth)," the epic—and very metal—closing song from A Blazing Sun, The Fiery Dawn, below:
When I first chatted with Jon in 2018, he was coming out of a personal tragedy that rocked his world. I ask him how he is doing these days, and how the past few years helped shape the lyrical direction on the new album.
"Yeah, last we had talked, I had lost some people very close to me, and stepped right into the studio to record the first EP, I feel maybe even too soon. I don't even like playing those songs anymore. Now, I'm not exactly writing happy-go-lucky lyrics but I'm able to have more fun with it, not feeling so enveloped in grim shit.
"The lyrics to The Blazing Sun are definitely a bit more tongue and cheek brutal. I'm joking about the perversion of the Virgin Mary and epic battle shit. There's obviously some social commentary tied in, a love song, and Taylor and I just spat brutal battle one liners on a song 'Meet My Sword.'"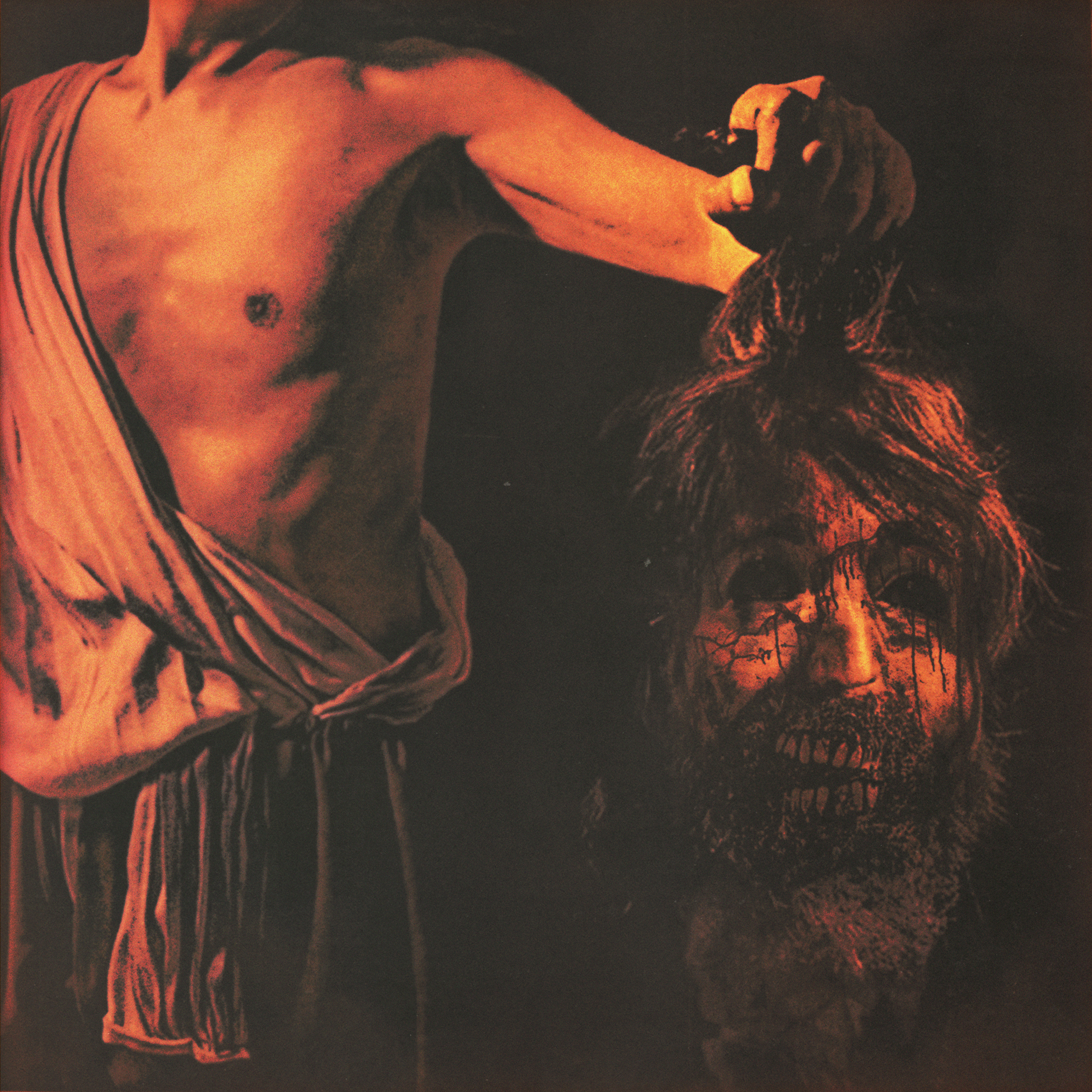 A Blazing Sun, The Fiery Dawn will be released on digital and vinyl formats on January 14th via Creator-Destructor. Hit Bandcamp and the label's store for the pre-order action.
***
Help Support What No Echo Does via Patreon:
***
Tagged: slowbleed