For those of us diligently searching for the feel bad hit of the summer... look no further, as Portland's Alienator have unleashed the raging bummer that is World of Hate upon the, uhhhh, world we hate.
Who's responsible for helping unleash this nihilistic rager, you ask? None other than the mighty Convulse Records. You already know 'em and I'd bet the house you already love 'em, so be sure to smash that preorder with the fingers the fireworks didn't take.
Stitched together from folks that have gifted us the equally rad Televised, Suck Lords, and Reek Minds, whose superlative 2021 LP Rabid is never far from my turntable.
Peddling an antisocial sound and lyrical bent that's designed to violently estrange us at every moment, you still can't help but be pulled willingly into their sick, sad world.
Bands with capable hands such as these know their way around a track. Mining the depths of bands like Deep Wound and Koro, they also slot perfectly amongst the likes of modern DIY a la Rat Cage, Loose Nukes, and Illiterates.
Fans of anything released by the modern masters and hardcore punk purveyors like Sorry State Records, La Vida Es Un Mus, Not For The Weak Records, and Beach Impediment would be wildly outta pocket for sleeping on this.
"Senseless Violence" is the starting point and it grabs your throat from the jump. Let's get this outta the way. It's 2023, nobody needs buying posi hardcore. Yet, even by the standard of the most jaded realists, this is some jarringly nasty shit. Alienator starts by going from strength after strength.
From the cold open of a stomp that plays like a feral predator circling its cage, it quickly descends into a recklessly fast riff that doesn't skimp on catchiness. The vocals are intimidating and easy to decipher, while managing to sidestep the brutish/loutish tone that, ummm, alienates some of us. The guitars are wildly capable but eschew flash for pinch and squeal and solos fly around like shrapnel. Both the opening stomp and transition into the riff gets reprised into something devastating the second go round.
Next up is the blazing nihilist anthem "I'm Nothing." After a lightspeed workout of hardcore punk blitz, it nearly breaks into a two step. The riffs remain inventive and wonderfully nauseous, fitting more into a song just north of a minute than most bands can in three. All of it is played with such abnegation and filth that you're not so much worried for your own safety. You're worried for theirs. It's thrilling stuff.
My personal high point is unquestionably the title track. "World of Hate" boasts an opening riff that is most clearly one of the year's best. For real, it's fucking unreal, and if that wasn't enough, the band here explores something a bit more mid-paced and tough.
The vocal inflection here is my favorite across the EP. The line "Alienate, alienate, alienate" followed by the perfectly placed gang vocal "World of Hate" is just stellar. Another feel good anthem, friends. It's not them. It's you.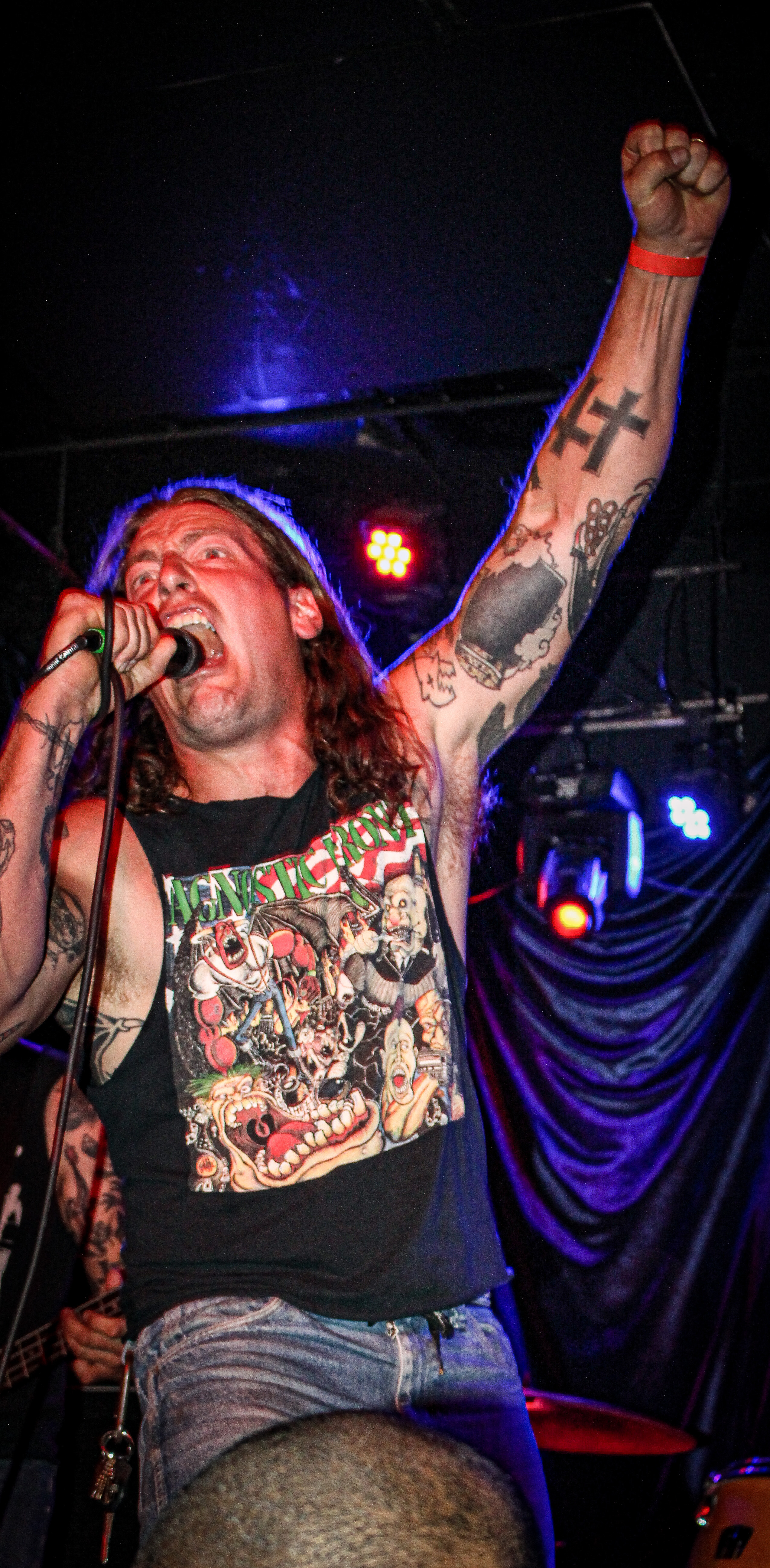 The EP ends on an absolute ripper in the form of "Social Disease." (Not the Elton John classic, though go listen to that banger next) Just past the minute mark, the noisy speed trial devolves expertly into a stomp that's likely to bring a grin to 86 Mentality fans alienated faces. The line "break Away From the past…" is particularly fitting. Alienator don't so much break away from hardcore punk's rich history.
This is the sound of a band that's gorged on damn near every moment of its history and vomited it up in a misanthropic miasma of punk fury.
If the oppressive haze of the Canadian wildfires hasn't already blotted out the sun, World of Hate will. Get on this.
Get It
Tagged: alienator