Based out of the Lower East Side of NYC, Sam Emery is a talented photographer who's work I've featured on the site recently. Luckily for me, the dude loves hardcore and agreed to be part of the site's Photography Spotlight series.
Where were you born and raised, and were your parents into the arts?
I was born in Louisiana, and raised in Nashville. I wouldn't say my parents were into the arts, but my first camera was my dad's old Minolta so that's got to count for something!
What was your first musical love?
My first real intro to music was Backstreet Boys, usher, Lil Wayne, all the early '00s Top 40 stuff that was on the radio. But the first band I remember being obsessed with was Fleetwood Mac after I found their Greatest Hits CD at my parents' house. I think For Those Who Have Heart by A Day to Remember was my introduction to heavy music. That shit still slaps.
What is your camera and post set up?
I shot exclusively film on my Minolta X-700 for the longest time, but I just upgraded last year to a Canon 5D Mark III with 14-40mm, 35mm, and 50mm lenses. My edit set up is so basic, all I use is Lightroom. I couldn't even tell you what the hell to do with photoshop after opening it.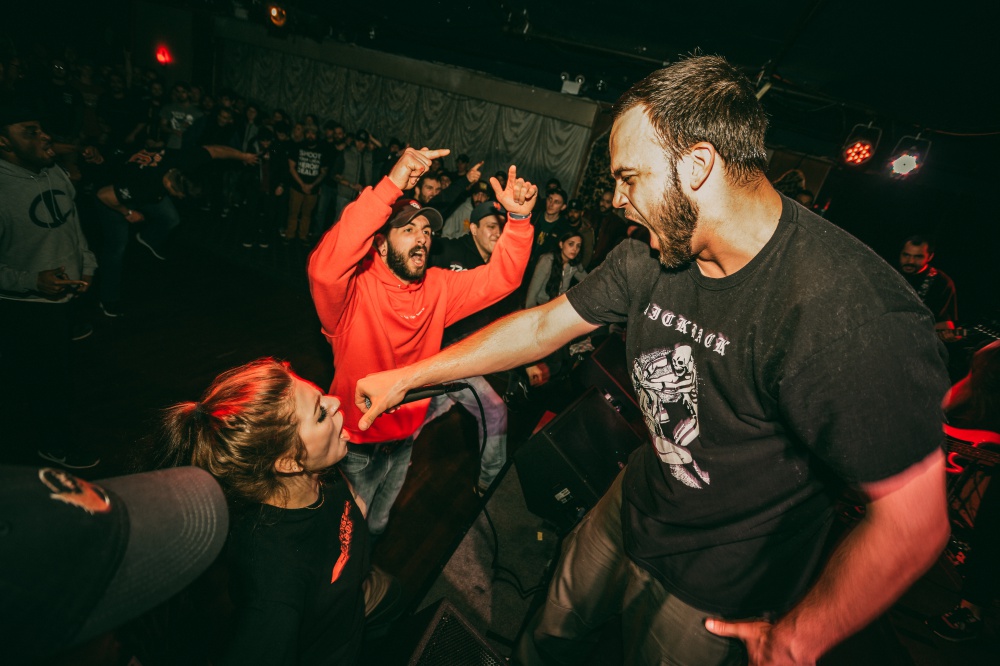 Who are some of your favorite bands to shoot?
Turnstile, Phoebe Bridgers, Burn, and Jesus Piece. All of them are all extremely photogenic and it makes shooting them effortless. It's impossible to take a bad photo of Turnstile.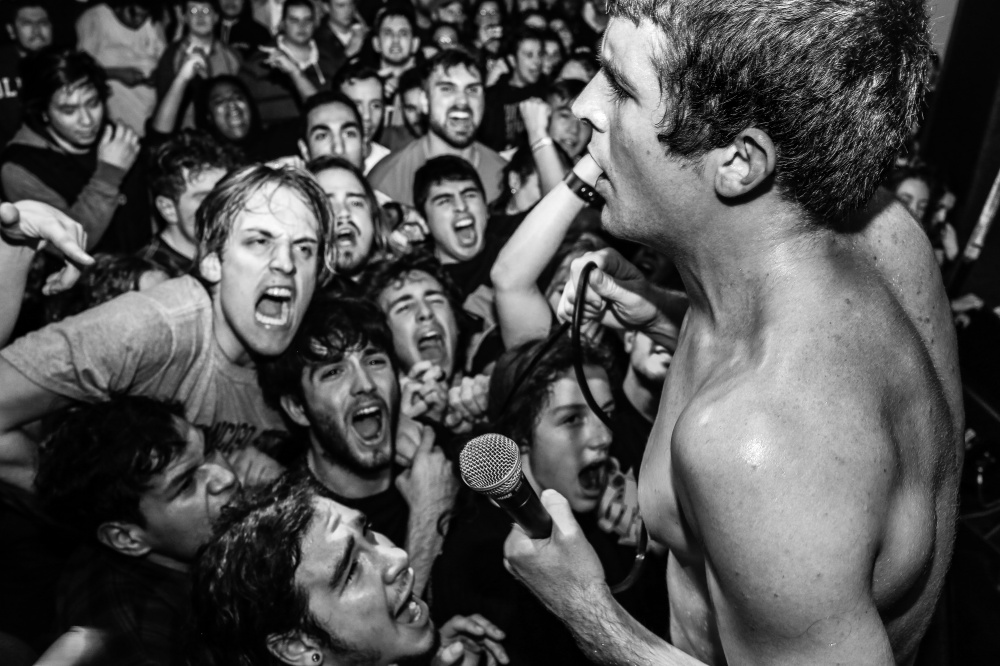 If you could go back in time, who are some bands that you would have loved to shoot?
Fugazi, Bad Brains, Have Heart, and I would die to be able to shoot Prince in his prime.
What are the toughest aspects to shooting live shows?
If it's a club show, then i spend the whole night stressing over lighting. But a lot of that is me being too anal. Other than that just anticipating the moment, especially with hardcore. Everything moves so fast and you have to be quick on your feet.
Is it getting tougher to carve a space out at venues since there are so many people shooting these days? How do you feel about that?
It can feel like it when there are six people on each side of the stage reaching over one another trying to get the shot, but I don't think it is. If you want to start shooting bands, just go to shows with your gear and act like you know what you're doing until you do (just please be aware of your surroundings and please don't get in anyone's way). Once you start producing quality shots, the people will come to you. Be focused on being the best photographer you can be before worrying about if there's "room" for you. I think the more photographers the better. Everyone has a different perspective and at the end of the day, the better work will stand the test of time.
Tell me about some newer bands that we should all be on the lookout for.
Transgression!!! Support queer people in hardcore!!! Selective Aggression, Chamber, and Typecaste are also incredible.
Who are some modern-day photographers that you admire?
Jon C. Stout is someone who I've learned a ton from and he's the best portrait photographer I know, even though our styles are polar opposites. Danielle Parsons might be my favorite music photographer right now. Her color tones are unreal. Michael Christopher Brown and Demetrius Freeman are both documentary photographers I would try ripping off when I first started shooting stuff other than music. Jess Tyler is probably my favorite right now though, her stuff is on another level.
If you had to pick one of your photos that best encapsulates why you love shooting bands/artists, which one would it by and why?
Definitely the picture of Noah Gundersen. It was kind of the first shot I have where I remember really being stoked on my work as a fan of photography. With the lighting the way it was and him in his zone, I think it's one of the only nearly perfect shots I've produced.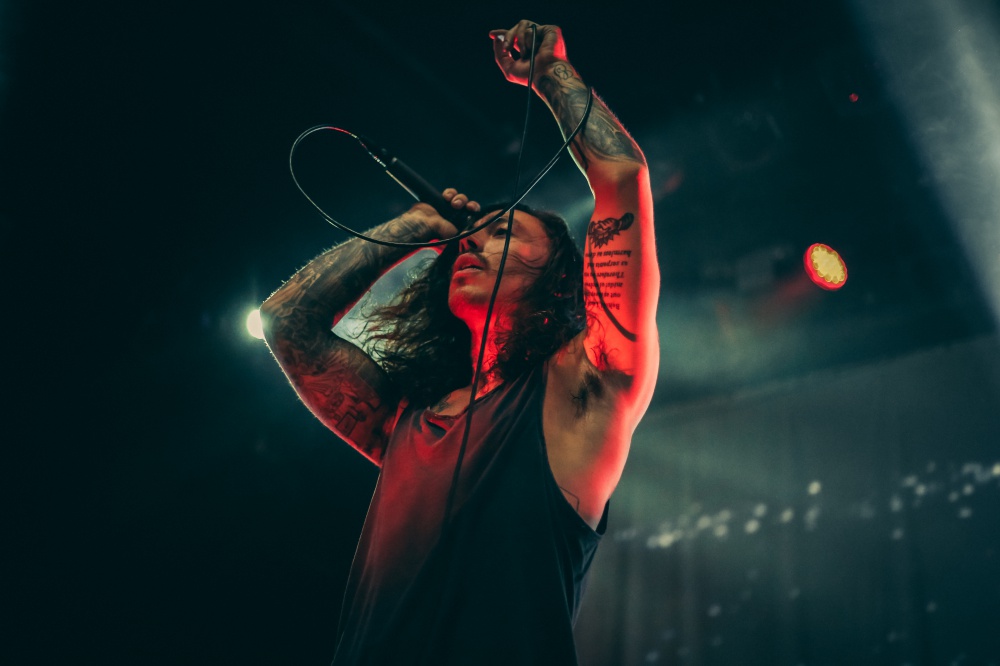 ***
See more of Sam's work on his website and Instagram.
Tagged: photographer spotlight