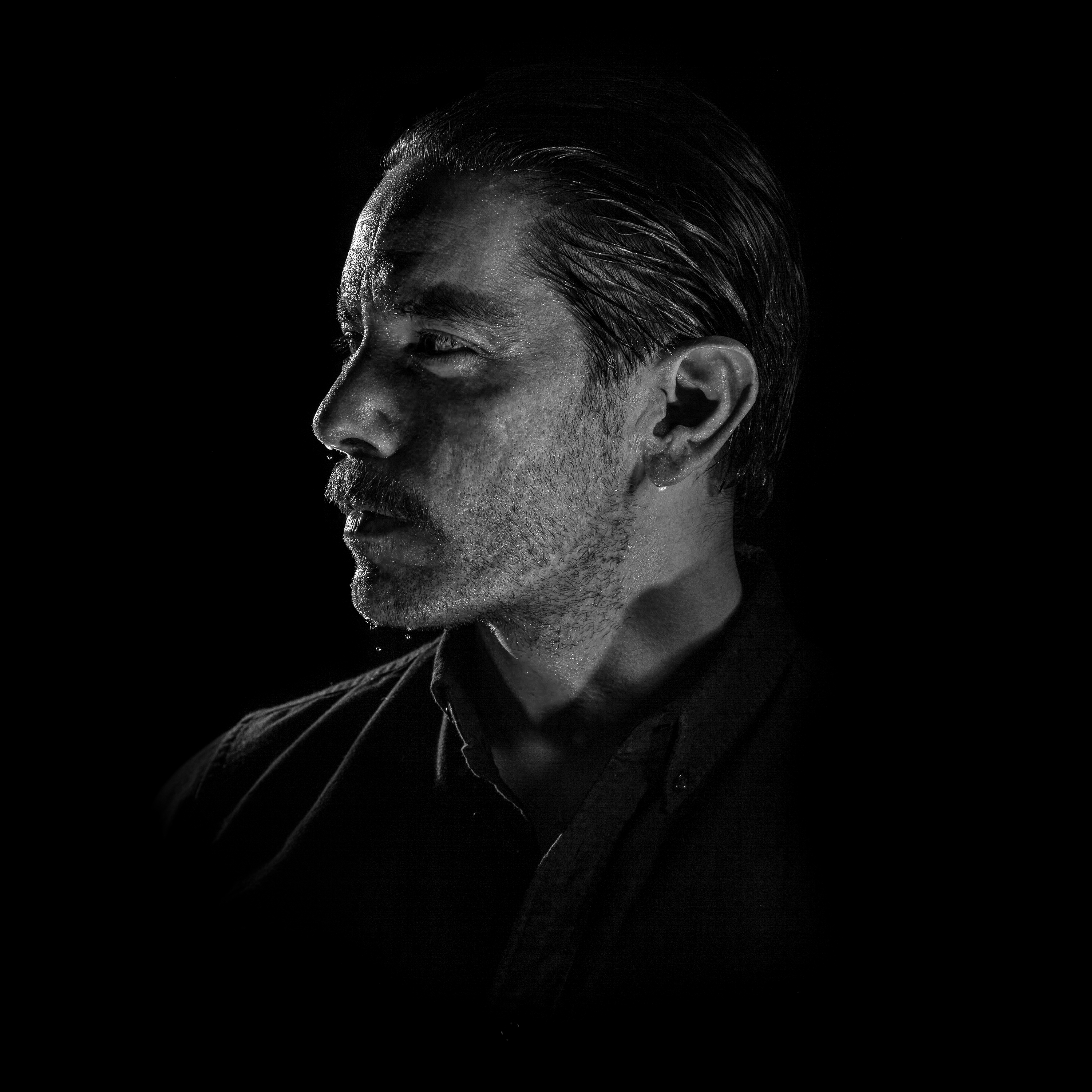 As Friends Rust, Culture, and Shai Hulud are just a few of the bands that vocalist Damien Moyal has fronted going back to the '90s. But in Damien Done, the veteran hardcore musician gets to explore the gothier side of his musical influences.
Moyal originally started plotting Damien Done as a solo vehicle in 2002, but since then he's expanded the project into a full-on band for live performances and studio sessions, with lead guitarist Tyler Kane being his prime creative collaborator. That configuration was first heard on Damien Done's 2020 To Night EP, which we featured on No Echo.
Total Power, Damien Done's forthcoming sophomore album, will be dropping in May. It's the follow-up to 2018's Charm Offensive album. On Total Power Moyal continues to take the sinister yet infectious new wave-ish sounds he did on the To Night EP, a sonic space where synths and driving rhythms are free to lead the way.
Today, No Echo is pleased to help present the music video for "Inexorcisable," a track from Total Power:
Moyal shared the following thoughts about the song and its video:
"'Inexorcisable' is the first of two consecutive tracks on the album that deal with addiction. In this one, the main character can't resist the call of the night, nor escape an endless cycle of bad decisions. He'd love to live a normal, healthy life, but simply isn't equipped. It's been too long, and whether it's trauma, compulsion or self-loathing, he sees no way out, acknowledging in the song that he'd probably not take one if offered. The video follows our protagonist around for a day as he tends to his demons, and we see his outlook change as he treats them.
"This is the first Damien Done song where the music was written by someone who's... not me. Tyler, our lead guitarist, sent the opening part over and I just loved its Police-ness, so we developed it.
"Beyond his musical contributions, Tyler brought in his brother Matthew Scott Kane to work on drafting a screenplay for the video. Matthew is a writer in LA, having worked on several series (most recently a show called Hysteria! about the Satanic Panic of the '80s) and Andy Westra, who directed two of our other videos over the years, brought the piece to life."
Total Power will be out on May 19th digitally (pre-save here), vinyl (Mind Over Matter Records), and cassette (Protagonist Music).
Damien Done on social media: Facebook | Instagram | Bandcamp
***

Tagged: damien done