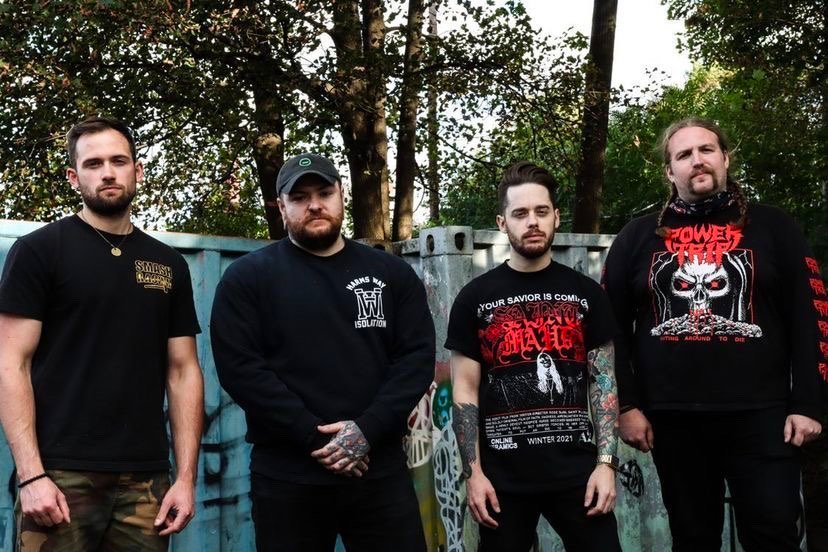 Pure Bliss is a heavy ass hardcore band from the birthplace of some of the best heavy ass hardcore bands ever: Upstate New York. Earth Crisis, Snapcase, Buried Alive are all bands that come to mind when you mention cities like Syracuse and Buffalo as the northern section of the Empire State has been rooted in killer hardcore bands from the '90s and has remained true since then.
The quartet brings their own brand of heaviness and dread to the Upstate as they hit the ground running with the loosening of quarantine restrictions, dropping their debut EP The Pain Never Leaves last year.
Pure Bliss' sound on the EP was marked by their unrelentingly brutal boulder smashing guitar riffs, ass-beater breakdowns and towering vocals by frontman Brandon DiFabio.
Since then, the band began moving pretty fast, especially in the last couple months, and they just dropped their follow-up EP, A Second of Grief, Life of Regret:
The group had come together a few years prior to the pandemic but did not get together and begin writing until around 2019. "Brandon and I would send demo tapes back and forth to each other because he was trying to convince me to get into a heavier project. I'd never really played in a hardcore band so I was interested in doing it," explains guitarist Ron Ballweber.
Having recently left his former band, Meth Mouth, vocalist Brandon wanted to continue in his hardcore direction but take the heavy sound even further. The Pain Never Leaves showcased the Pure Bliss' heavy and dark sound that ignites mosh pits and excites karate practitioners at shows but also appeals to that guy who cries himself to sleep at night. It's a sound that fits itself firmly into the Syracuse scene with crunching guitars, right and left hook drum smashes and beefy vocals. There's also some sludge metal influence in the vein of Crowbar with the hefty riffs on the second song, "Nothing."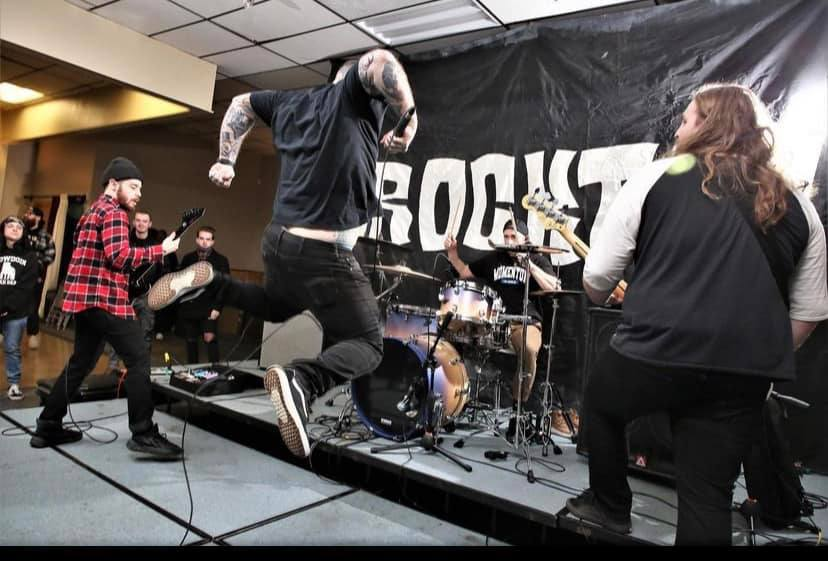 I first came across the band on a flyer for a Brockton show where the band was opening for COA and Back of tha Neck and many other great Boston Hardcore stalwarts. Once COA frontman Colin Campbell himself told me that the band was composed of ex-members of Meth Mouth I was already sold and sought out the EP in question.
Brandon explains: "When Pure Bliss started out it wasn't the same sound that we play now. At first we were really going for a Blacklisted and Modern Life Is War kind of sound but then we took a step back and said, 'I don't think we wanna play this anymore.' Now our influences really come from Foundation and heavier stuff like that. I'm a big fan of The Beautiful Ones as well."
The heaviness of bands like the aforementioned Foundation is present in Pure Bliss' music but there's a harder, knuckle-dragging edge that comes with listening to their first EP.
With the band already in and out of recording in the studio they got a chance to talk about how they approached the record similarly but have refined their sound a lot more in the time since their first release.
"If you don't mind me getting nerdy, I'll tell you I used a lot of modulation on the first record, I used a chorus pedal because as Brandon said we're influenced by The Beautiful Ones and they do that a lot, same with Mizery. There's a lot of tonal difference between this EP and the last one," Ron explains about the use of effects on A Second of Grief, Life of Regret.
Coming from a shoegaze background, Ron stated that the dissonant chords is something he likes to add into the music, adding some tension and restrained aggression into the bands already bashing music. "Being into shoegaze I'm really into using pedals and noise so you'll hear on the new shit that I add a lot of delays and feedback. I'm really into Nails and their first records had a lot of that high-pitched feedback and at first I thought about cutting that but now I think it's a bit more in-your-face."
"The first EP felt like we were just throwing stuff at the wall but on this new one we notice that if we bring up a riff or anything we all know how every person in the room is gonna expand on that. We barely even get time to practice but we just lock in so easily," explains Brandon on Pure Bliss' ability to quickly prepare themselves and dial in their sound even before shows.
Asking Brandon about his lyrical influences for the new record brought up the topic of personal lows that have come with the lasting impacts of the pandemic and the heightened stress of life in general coupled with COVID-19.
"I had a really shitty few months, as everyone has I'm sure, with the pandemic and the holidays and so I retained a lot of those intrusive thoughts and put them down on paper just to get them out. I'm not the most sophisticated lyricist but the lyrics on this next record really tapped into a dark time in my life and I'm glad I've gotten them out."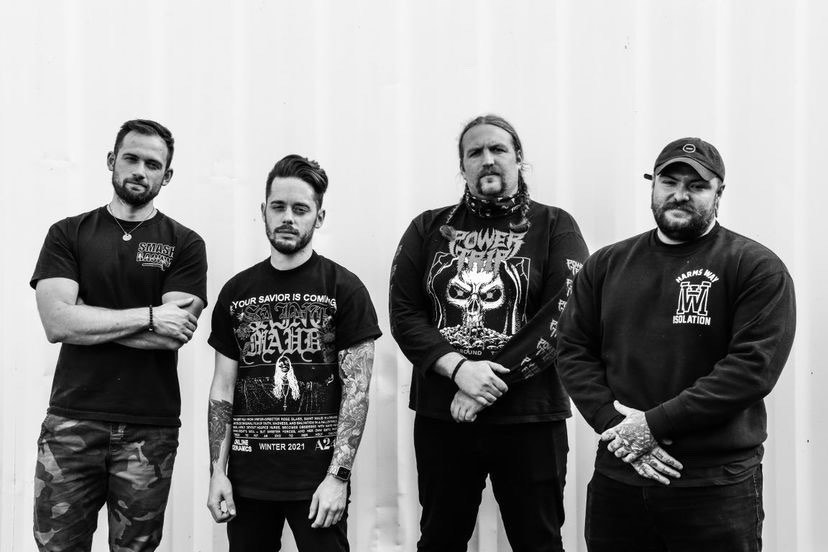 Brandon continues, stating: "I'm a pretty positive guy but I have my lows so it's really great to have this outlet with this band that I feel is perfect for expressing what I'm saying." One of the things that makes Brandon's lyrics hit you over the head so hard is his powerful voice. I'd describe it as a mix between Dwid Hellion's roars and Jamey Jasta. It's unbelievably powerful and the strength of the band behind him only makes Pure Bliss more towering in their sound.
Pure Bliss had not played a show before the pandemic but they have since played a couple in their neck of the woods along with the show in Brockton. They recently opened up the Life of Agony and Dog Eat Dog show in Syracuse, their first hometown gig. They recently wrapped a trek with Noco along the East Coast, which was their first tour.
A Second of Grief, Life of Regret was recorded at More Sound Studios in Syracuse with Casey Ahern-Cavallo and mastered by Trae Roberts.
Pure Bliss on social media: Facebook | Twitter | Instagram
***
Help Support What No Echo Does via Patreon:
***
Tagged: pure bliss