Based in and around Rome, Luca Giorietto is an Italian photographer who has been shooting since 2010. His portrait and live music work has been seen in such outlets as Noisey, Metro London, The Guardian, and many magazines and other publications. Luca also collaborates with the Italian magazine, Impatto Sonoro.
I recently became aquainted with Luca's work and invited him to the site's Photographer Spotlight series.
Where were you born and raised, and were your parents into the arts?
I was born and grew up in Colleferro, it's a town close to Rome. My parents both studied into art school. From young ages my mother's dream was to be a fashion designer and my father teaches art history in the high school.
What came first, your love for music, or your love for photography?
Well, first music. Before the photos I used to do music gigs posters/flyers through collage mixing real paper and digital edit (http://bit.ly/2AqMo7s). I created my own world for each one. It was really challenging. My photography practice started during my Academy of Fine Arts years, but in my head everything was born unconsciously before because music magazines like NME and Melody Maker and many others, album covers and booklets. It was and still is pure love. Through my passion for music I had the opportunity to take portraits of many great artists and to discover new band from the underground scene. Also I had the pleasure to take portraits of one of my favorite producers ever: Mr. Michael Beinhorn. He produced many classic albums like Superunknown by Soundgarden, Mechanical Animals by Marilyn Manson, and Celebrity Skin by Hole. He's a real professionist.
How did you discover punk music?
Sounds so common, but everything happened because the Cobains (and because the Cobains' favourite bands). When I first listened 'to 90s records by Nirvana and Hole, my entire world totally changed. Their voices, lyrics and aesthetics, they blow off my mind.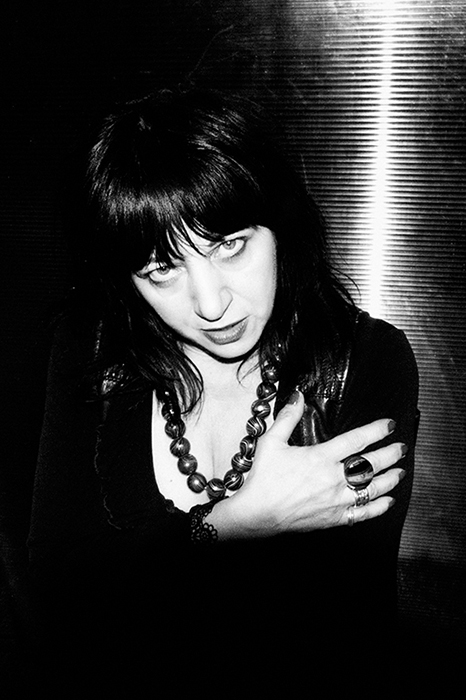 Who were some of the photographers you looked up to during your formative years?
Well, it's a big mix but here's a little selection: Steve Gullick, Maria Mochnacz, Derek Ridgers, Kevin Westenberg, Diane Arbus, Nan Golding, Mark Seliger, Anton Corbjin, Luigi Ghirri, Paolo Pellegrin, Simon Labalestier…
But I'd like to add more names outside the photography world: painters like Edward Hopper and Drew Struzan, graphic artists like Vaughan Oliver, cartoonists like Sergio Asteriti and Guido Scala (their "messy" irregular style always captured me), video directors like Kevin Kerslake, Samuel Bayer, Peter Greenaway, Gus Van Sant and Terry Gilliam. This is just a short list of people that build part of my culture.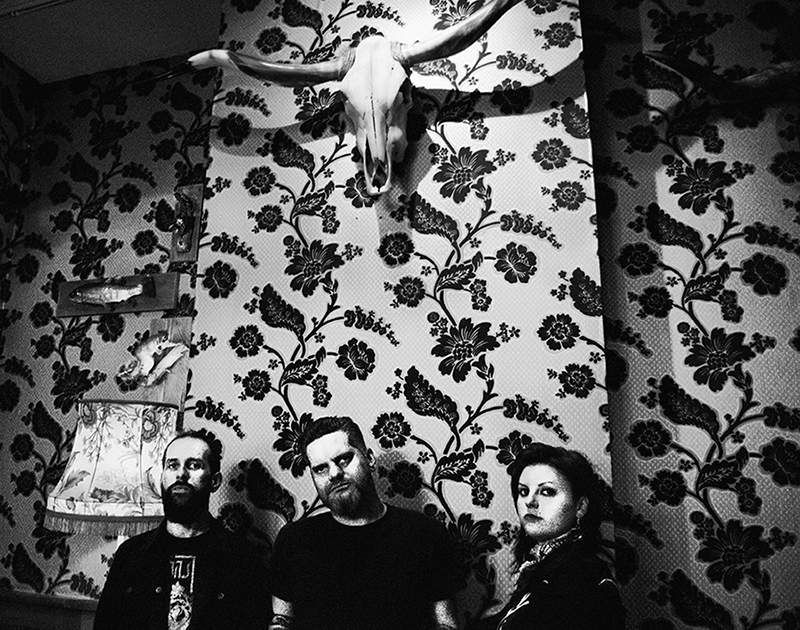 What is your camera and post set up?
I use a Nikon d800. I develop digitally trough Lightroom and Photoshop.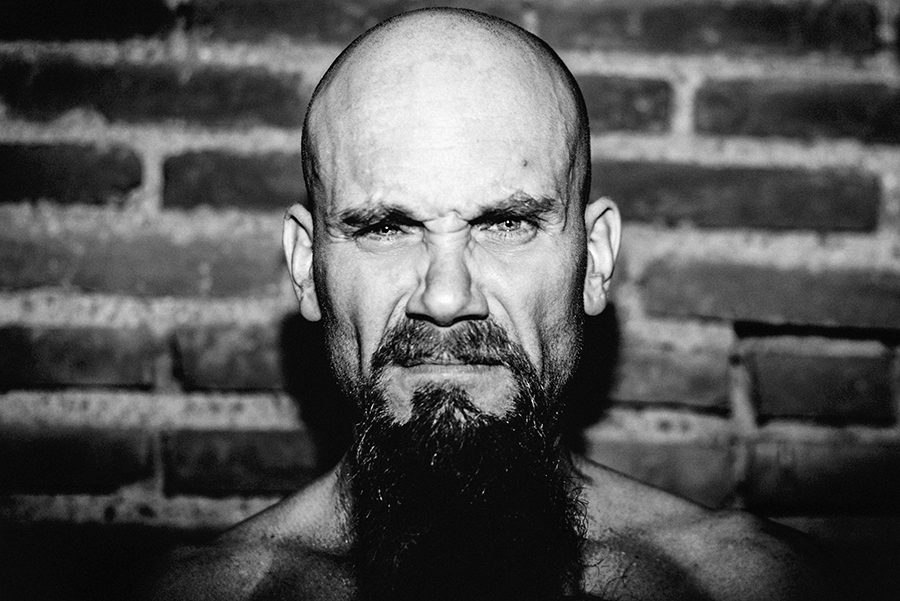 In terms of your non-musical photo work, what kind of stuff do you do?
Three years ago I lived in London and I started my first project about the city without human subjects. What I wanted to capture was the "other side" of London, the hidden part, I was uninterested in the typical tourist's experience of the city, that does nothing for me. There are plenty of beautiful photos of the London Eye, Trafalgar Square, Hyde Park and all the other landmarks but I wanted to show the city as it really is in everyday life, the alleys and the feeling of getting lost in the night, the lights, the sex shops. I'm bored of the Disney-style postcards.
Who are some of your favorite bands to shoot?
Cassels, Nick Oliveri, 10 000 Russos, Fat White Family, Lydia Lunch, Chui Wan, and Arrows of Love.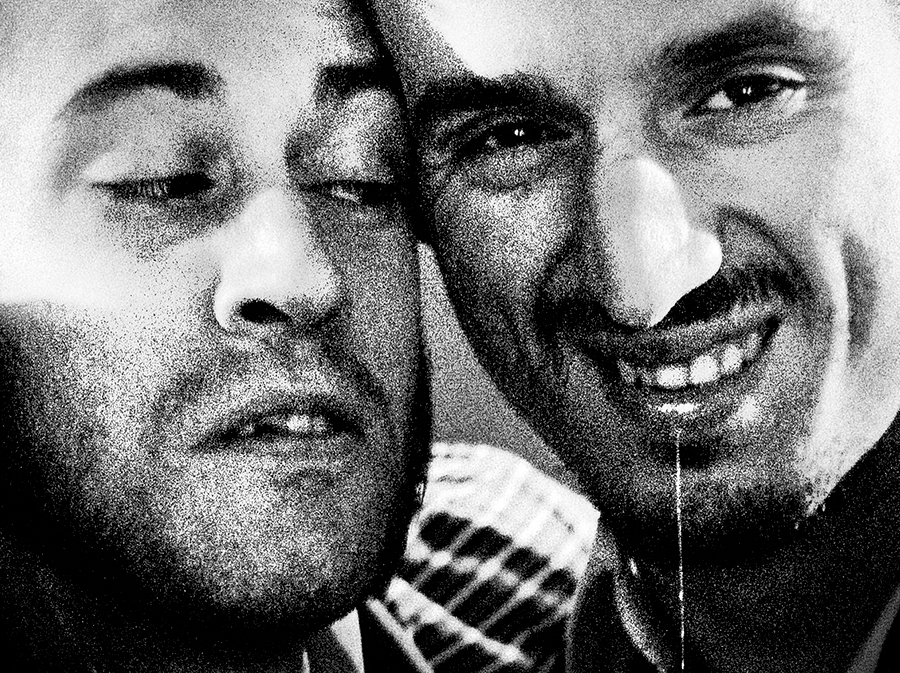 If you could go back in time, who are some bands that you would have loved to shoot?
Definitely Jane's Addiction (early), Porno for Pyros, Hole (from Pretty On the Inside and Live Through This era), Nirvana, Beastie Boys, David Bowie, The God Machine, The Nymphs, Nico, Siouxsie and the Banshees, GG Allin, Flaming Lips ('90s era), Soundgarden, Killing Joke, the early Marilyn Manson band, Sonic Youth, Slint, Janitor Joe, Cocteau Twins.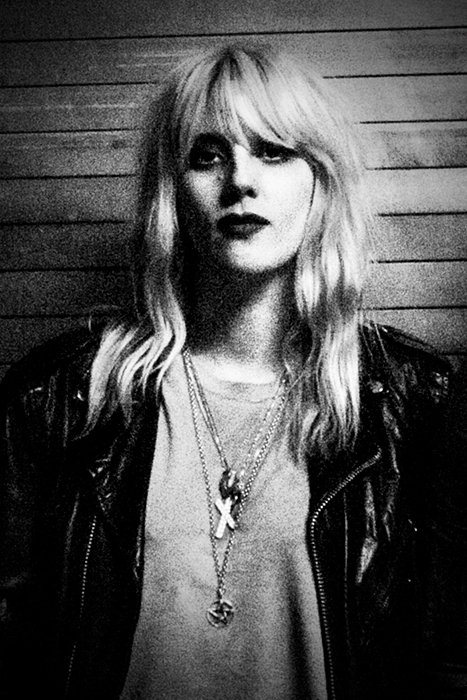 Tell me about some newer bands that we should all be on the lookout for.
10 000 Russos, True Widow, Cassels, Fufanu, Arrows of Love, Girl Band, Claw Marks, Grimm Grimm, Eagulls, Skating Polly, Slow Riot, Crows.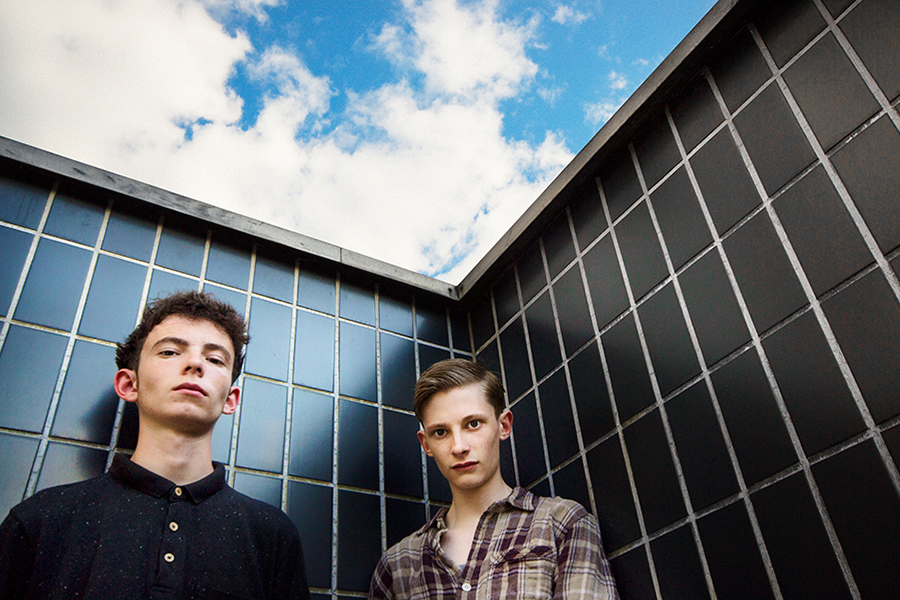 Who are some modern-day photographers that you admire?
Ilaria Magliocchetti Lombi, Anton Coene, Oskar Cecere, Mattia Zoppellaro, Autumn De Wilde.
If you had to pick one of your photos that best encapsulates why you love shooting musical artists, which one would it by and why?
Definitely this one. It's a raw portrait of Alessandra Perna, former bass player and singer from the band Luminal. She is also a talented writer. This image was the cover of her first book, Non farti fregare di nuovo. In my mind this photo is opened to many interpretations and I like the androgynous vibe too. It capture at his best my works.
***
Head to Luca's official site to see more of his work, and give him a follow on Instagram, if you're so inclined.
Tagged: photographer spotlight