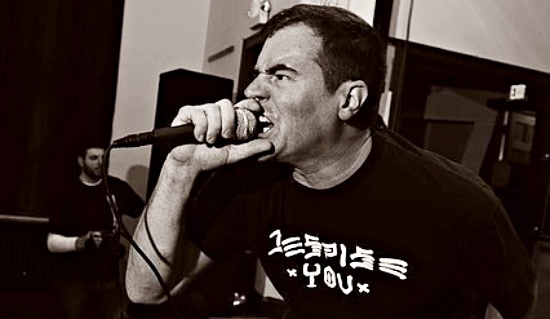 Only Living Witness was one of those bands that never had a massive following, but the people who loved the band, really loved the band. I remember when I was interning at Roadrunner Records back in 1994, I met a fellow grunt worker named Gordon Conrad there (he's gone on to become an executive at Season of Mist), and we bonded over our admiration for Only Living Witness. They just were one of those bands.
The vocalist for Only Living Witness was Jonah Jenkins, a musician who has since fronted Miltown, Milligram, and Raw Radar War. He's a true talent who possesses a singing voice that is as versatile as his discography.
In this new interview, we chat about Jenkins' early life, previous work, and his upcoming plans with Raw Radar War.
I see that you were born in New Hampshire, but were you raised there? You're so closely associated with Boston.
I wasn't born in New Hampshire, but I was raised there for most of my childhood. It was a semi-rural, suburban existence, essentially. Playing in the dirt with trucks and plastic army dudes, comic books, drawing, and Star Wars everything. When I was very young I lived with my mom in Cambridge, MA, where I have lived for almost 20 years now. The area where I grew up is only about 30 minutes from Boston, if you drive fast.
What kind of stuff were you into as a kid?
I was into martial arts, and had my black belt in Kenpo at 13, but it was too expensive for my family so I couldn't continue. I got back into training a while later. I never got into sports, really, though I did play some baseball in high school. I think I was the only person to ever successfully initiate a Triple Steal...basically because I had no idea that a runner on first was supposed to ignore the "steal" sign from your coach when the bases are loaded [laughs].
I was all about music and art growing up. My mom taught art out of our house till I was a teenager. I taped songs off the radio and listened to music in my parents' custom van, on 8-track. We traveled and camped a lot going to art shows around the northeastern US.
As a teenager, I loved skateboarding, despite having no skills. Eventually, that served me well as I got into snowboarding, much later in life.
SEE ALSO: 2016 interview with Joe Gorelick (Garden Variety, Red Hare, Retisonic, Blue Tip, 52X)
Were you a teenage metalhead in the early '80s?
I liked loud rock and roll because of my parents take in music. I would sit in the back of that custom van on long drives and just watch the world go by, while they played The Cars, Sabbath, Boston, Styx, Charlie Daniels Band, Abba...it was a great introduction to a wide variety of music from a very young age. My mom was affiliated with the Modern Lovers, and remains friends with Jonathan Richman to this day. I distinctly remember the first time I smelled weed smoke was at a Modern Lovers get-together, I was about 4 years old...I was quickly whisked outside. I think the joint was quickly smoked and I came back in after the coast was clear [laughs].
So, yeah, my tastes were defined by the music my parents played, my very first record was The Beatles Live at the Hollywood Bowl because my stepdad got it as a gift but he didn't want it. He grew up in Detroit and surfed (yeah, the little tiny waves in the Great Lakes) so he was more of a Beach Boys fan...but he also got me into a lot of great music which was closer to hard rock, if not metal, per se.
I liked anything loud and rebellious sounding that I could get from the radio, plus...what my parents had around on vinyl and 8-track was my intro. I kinda started disliking what I perceived to be hippy music like Sabbath and Zeppelin, and the Doors, even though (and probably because) it was always playing everywhere. When I got into middle school, the stoner kids were the dicks, the bullies, so I stayed away from the Smoking Area, and all of the people in it. Back then, you could smoke in grade school at age 13 with a note from your parents.
How did you get into punk and hardcore?
I got into punk rock by watching Night Flight because of the music videos and underground films. Also there was an amazing TV channel in the Boston area called V66, which was an independent music video channel that featured tons of local bands as well as a really diverse roster of national and international bands. That's where we learned about what was happening in our area, music wise. Then we found fanzines in record stores, and it became a way of life. I rediscovered metal in my teens because of the really aggressive genre crossing bands like Black Flag, Corrosion of Conformity, Cryptic Slaughter, the Accused, etc.
In terms of local bands, who were you into before you started playing out yourself?
Oh, so many. The FU's, The Freeze, Jerry's Kids, Gang Green, Slapshot, Formicide, Wargasm, Temporary Insanity, Wrecking Crew, Straw Dogs, Sleep Chamber, Hearing Impaired, Due Process, Eye For An Eye, O Positive, Jon Butcher Axis, J. Geils Band, Boston, Negative FX, Modern Lovers, Jonathan Richman's solo stuff, this area has a rich history of great bands. I had been doing a fanzine [Look Again] for years before I ever played live with a band.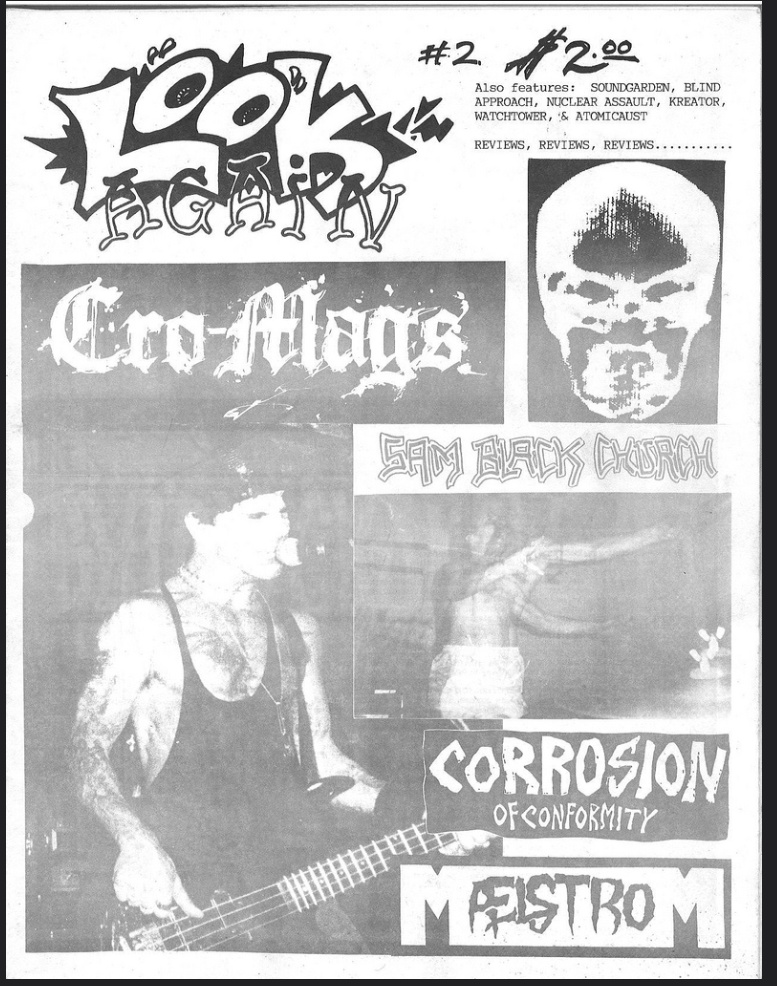 Did you play in any bands before Only Living Witness?
I was briefly in a metal band called Blind Surgeon, and I recorded vocals on their last demo before I quit because they wouldn't change the name. It wasn't released.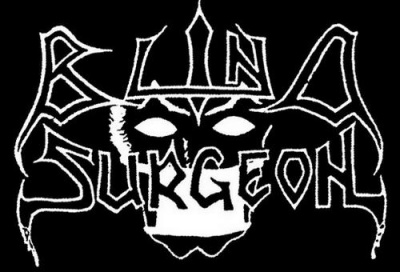 How did Only Living Witness begin? I know the band featured a couple of former members of Formicide.
[Drummer] Eric [Stevenson] and I talked a lot about bands that we had in common: Zoetrope, Holy Terror, Wargasm, Slayer, Cro-Mags, Leeway. Initially, we were still sounding like a mix of the more technical Formicide songs, with some hardcore mixed in, but we were channeling Zoetrope and Holy Terror.
Before the band got signed, were you pretty popular on a local level? Were you getting the opening slot when tours came through town?
Yeah, we opened for CroMags, Leeway, Prong, Corrosion of Conformity, Killing Time, Bad Trip.
SEE ALSO: The Graffiti and Hardcore Connection
How did the deal with Century Media Records come to be? At that point, the label was still predominantly known for its death metal and thrash acts. Did you guys have a manager that helped connect you with them?
I was contacted by Robert [Kampf] at Century Media. We didn't have a manager. I did like a bunch of their releases prior to signing, we always got promos from them for the fanzine, and I sold a lot of their tapes and CDs, working in record stores.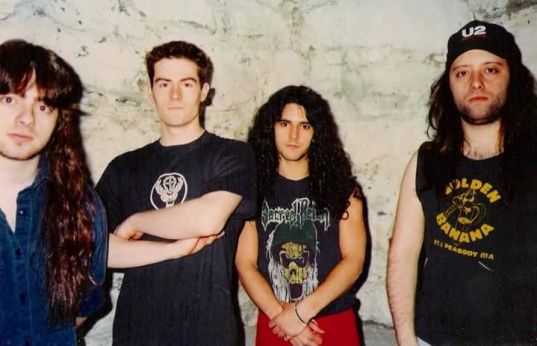 Only Living Witness' first album, Prone Mortal Form, came out in 1993, and you worked with producer Tim O'Heir on the sessions. He's worked with some amazing bands (Buffalo Tom, Superdrag), but I wanted to see what you think he brought out of you guys on that album?
He was really good at working with us to draw out our best performances, and work on a cohesive delivery of some very eclectic material. He is a great producer, and he definitely got what we were trying to do, and yet, we had some creative/process disagreements between the two albums. That spark energized the performances. He wasn't afraid to challenge us, and vice versa.
Was the label hesitant to let you record in a "non-metal" studio?
The label didn't really have any problems with us recording there, because Fort Apache was a famous institution long before we ever went there.
You guys did some serious touring in support of that first album. What kinds of bills/tours were you landing?
We only toured Europe, twice. Once was opening for Cro-Mags, once for Leeway. We also played some smaller festivals, and intersected with a Sick of it All tour on a few dates. In North America, we never went south of Philadelphia and never went north of Montreal, and never made it farther west than Albany. We played hardcore and metal shows. We also played on a fest with Paw, and Treponem Pal.
From a touring perspective for that first album, which cities/countries did the band have the largest followings?
Germany and France were great for us, particularly Paris. We also had an incredible show in Prague in '94.
Your vocals are so distinctive. Your vocal delivery has got a ton of power behind it, but there's also a soulful touch to it that sets it apart. How did you develop your singing voice? Was it something that you worked hard on, or did it come naturally?
Thank you! I started out singing when I was very young because my mom was a trained vocalist, and we always had music playing at home. When I first joined a band, I just yelled as hard as I could and tried to keep some melody in there. It evolved as I got a lot more control, but I guess it was all a natural progression from singing and screaming along to my favorite records.
The second Only Living Witness, Innocents, was released in 1996. It's been said that often the sophomore album is a chance to make up for many of the mistakes made by an artist on their debut. Was there any truth to that in your case?
Prone Mortal Form was recorded and mixed in 10 days for $10,000 dollars. Innocents took 20 days and the budget was $35,000. We had evolved, musically, and cared about not sounding as polished as we did on the first album, one common complaint about Prone was the bass sound, for instance, it's very clacky. We worked to create layers of tones on Innocents. It's a much better headphones album. We intentionally made it sound warmer, used less reverb, and lowered the level of the vocals, to make the listener inclined to turn up the volume of the overall recording.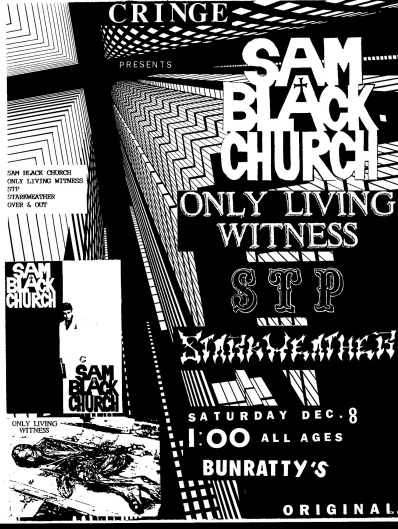 My favorite song on that album is "Strata" because I remember when I first heard it, the first line, "All my heroes they let me down," instantly struck a chord with me.
It's intentionally vague about which people influenced it, because I wanted people to have the freedom of their own associations.
The other standout moment on that album is "Hank Crane," an acoustic, almost murder ballad.
That was Eric's song about a friend that he had lost, about going to the funeral and listening to the religious words being spoken to eulogize someone that didn't believe in God. He was very frustrated, and channeled it into those lyrics. That's the only OLW song on the albums for which I didn't write the lyrics.
Only Living Witness had broken up by the time Innocents hit stores. What happened?

We were not getting along. Eric hated touring. There was a violent group of people that I openly opposed at our shows, and that took its toll on the friendships within the band. It was for the best, as I got to make a lot more music, diverse music, after leaving OLW.
SEE ALSO: 2017 interview with Mike Olender (Endeavor, Burnt by the Sun, River Black, try.fail.try)
The next band you formed was Miltown, which also featured two musicians who would go on to have successful producing careers: Brian McTernan and Matt Squire.
I started two bands right when OLW ended, Milligram and Miltown. Miltown found a drummer first, so we put out an EP on Hydrahead.
Miltown signed with a major label (Giant Records) and recorded an album with Toby Wright (Alice in Chains, KISS) in 1998. How much pressure did you feel to deliver something that would appeal to rock radio programmers?
Toby was not cool at all, and we were specifically told by our label representative at Revolution/Warner Brothers that he sabotaged our sessions. We did not feel obligated to do anything but deliver the best album possible. We recorded at Long View Farm, which was an amazing place. We should have recorded at [Miltown guitarist and successful producer] Brian's [McTernan] studio. The label forced us to spend a lot of money. We recorded 18 songs, Toby mixed 10, and the label said that they didn't hear any hits, so we would have to spend another 200,000 dollars to record another album. People can hear all of the songs that were mixed on YouTube.
Why didn't the Miltown album ever come out, and how heartbroken were you?

Because Toby didn't mix it completely, and the reels have disappeared from the Warner archives. I went back to my job at Harvard and resumed playing music with Milligram. I wasn't heartbroken, more like relieved that I had discovered this way that living as a "professional musician" was as horrible as I had imagined. I got off easy considering all of the people who've had their lives ruined.
Milligram had a looser, more '70s hard rock vibe, especially in the guitar and bass tones. It also sounded like you guys were having a blast playing together.
We were having a total blast, it was a bunch of friends making loud, out of control rock and roll. Seriously awesome times, and I'm really proud of what we accomplished.
What was the highlight of Milligram's run together?
For me it was recording This Is Class War, it's one of my favorite projects of which I have ever been a part.
Let's get into Raw Radar War. I think that stuff is so underrated! The band is definitely more hardcore-rooted than your previous work, and your vocal approach matches that.
Raw Radar War formed right after Milligram split, we are a group of friends that have known each other 20-30 years. We play music that we have always loved...for context, I had always been pushing Only Living Witness to sound more like Bolt Thrower. Now I have that.
You're about to go into the studio to work on a new Raw Radar War record.
We're doing it in a series of sessions. It'll be about 15 tracks, about 26 minutes long. It's similar in some ways to the On a Field of White 7", but we have some stuff that is a lot heavier, and some that is closer to Killing Joke and Voivod.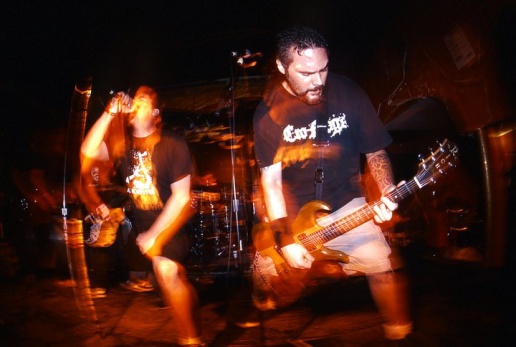 What's the story behind Traktor7 Records?
Traktor7 was a project that Mario Travers and I started to correspond with the establishment of a local tattoo parlor. I initially wanted it to be a vinyl-only label, but that didn't appeal to the guys with the money. I am proud of that label as well, we were one of the first to offer downloads for free, with the packaging sold separately. We put out some amazing albums by some bands with whom I will always be friends.
You've done a bunch of guest vocal spots throughout the years. What's been your favorite experience so far and why?
The Converge experience was really cool, those guys are amazing people, and I am honored that I was able to be a part of it. I also love the songs that I did with 5ive's Continuum Research Project.
Do you have any other projects in the works? How about a solo album?
I doubt I'll ever do a solo album, as I prefer collaboration, to strengthen the ideas.
SEE ALSO: 1993: The Year of Death Metal Albums With Killer Groove Parts
Outside of music, what have you been up to lately?
Mostly work (I'm a scrum master) and travel, and spending as much time as possible at my camp in Vermont.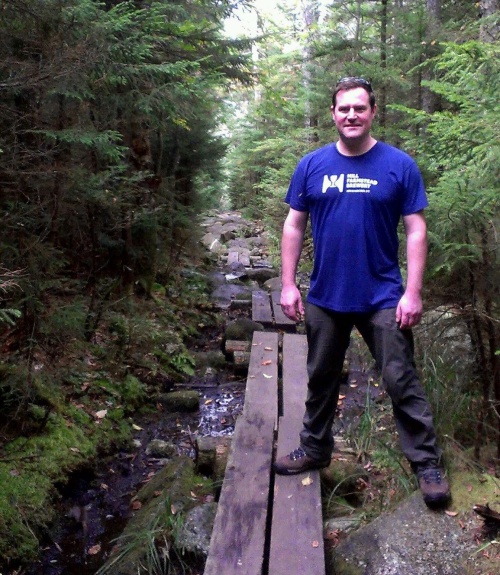 Closing out, I wanted to ask you who were some of your favorite vocalists from the scene/era you came from?
John Sox from Straw Dogs/FU's, Jet from Sam Black Church, Choke in Negative FX, Cliff from The Freeze, GG Allin before he went to prison, and Jonathan Richman.
***
Stay tuned to Raw Radar War's Facebook page for more info on their upcoming record.
Tagged: jonah jenkins, milligram band, miltown band, only living witness, raw radar war