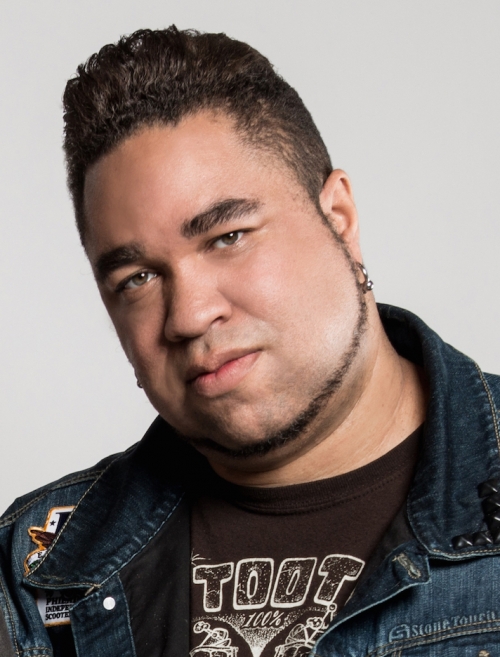 Ken Penn is one of the most talented photographers to come out of the hardcore scene. Based in Richmond, VA, Ken's work has appeared in such print and online publications as W Magazine, Giuseppina Magazine, Animal Planet, and Vogue Italia. When he's not doing commercial and editorial shoots, he can be found at a number of music venues, capturing the best hardcore, metal, and hip-hop acts of today.
Yep, I had to invite Ken into the Photographer Spotlight series.
Where were you born and raised, and were your parents into the arts?
I grew up in Richmond, VA. My mom collected Asian-based art pieces from small sculptures to large carvings, but other than that, they didn't do any sort of art.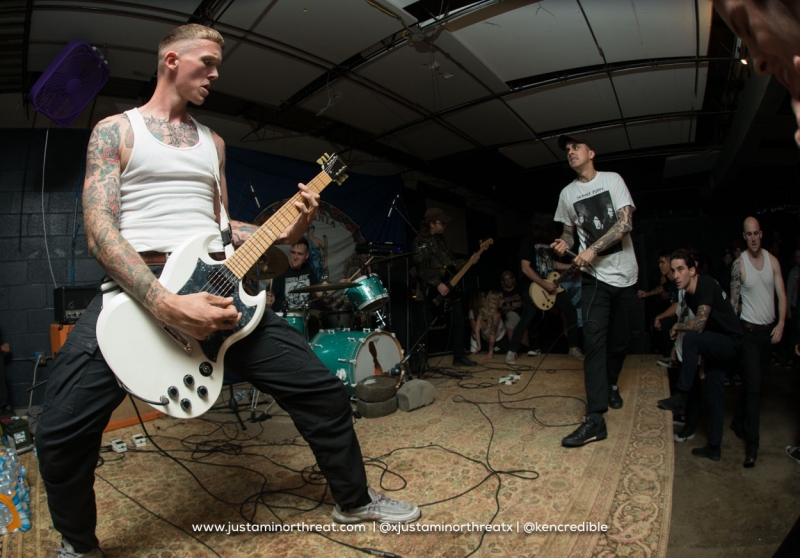 What came first, your love for music, or your love for photography?
I would say music, my love for music is what got me to start photographing bands in the late '80s.
How did you discover hardcore/punk?
Via friends in high school when I moved to Richmond. I grew up with people in local straight edge bands at the time: Four Walls Falling, Fed Up, Set Straight, etc. Also, I went to shows here, DC, and in Virginia Beach. I was lucky to see most of the greats, the first time around. I came up in some old hardcore bands: Grip (New Age Records) which later had to change name to Dayspring, Cycle (Second Nature Recordings) and play in Time Flies from VA Beach for a short stint. Shared labels and played shows with the best bands of the early '90s.
Who were some of the photographers you looked up to during your formative years?
For photographers in general, Glenn E. Friedman, of course, for his historical music archives from the punk/hardcore scenes back in the day to present. David LaChapelle was always someone I admired. In my fine art/commercial work I tend to push toward the more unusual or unique imagery as much as I can when possible or when a client wants that. Mann for his figurative body work. Helmut Newton for his figurative fashion work.
What is your camera and post set up?
I shoot shows with a Nikon D800 and D700 mainly, with a wide angle lens of some sort most times. For post, I use a mixture of Light Room, Capture One, and Photoshop.
Who are some of your favorite bands to shoot?
I would have to say, Down to Nothing, Turnstile, Cold World, and Bracewar because the band/crowd interaction is always sick.
If you could go back in time, who are some bands that you would have loved to shoot?
There are so many I would have loved to shoot, but back then I would goto shows and dance most of the time…bands I saw a bunch but never shot would be Bad Brains, Inside Out, and Fugazi.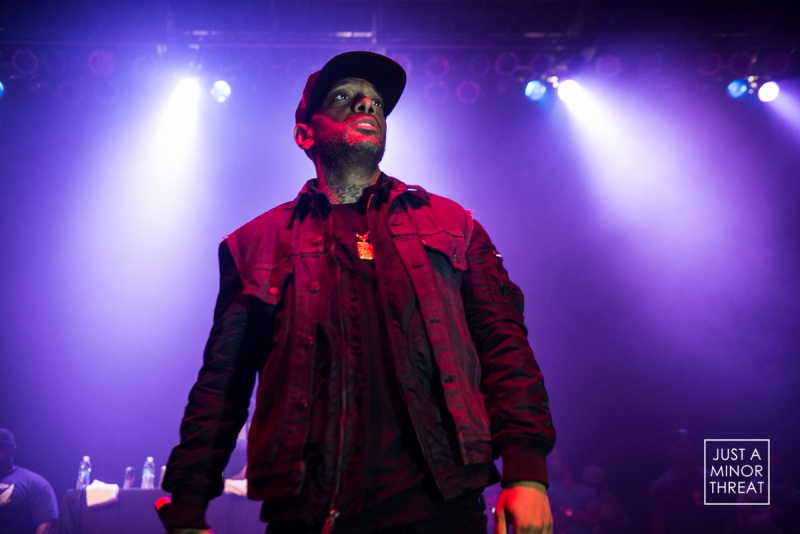 What are the toughest aspects to shooting hardcore/punk shows?
Definitely not getting your camera or flash kicked across the room, and not being able to protect yourself from people diving or moshing because you have said camera in your hand.
Tell me about some newer bands that we should all be on the lookout for.
I'm sure everyone has heard Fireburn by now, simply unbelievable how amazing they are, and I bet they will be playing all the fests in the coming year so check them out. Bloodclot, which is John Joseph's new band with Todd Youth. John's vocals sound so powerful on the recording. Mindforce is one of my faves this year, for sure. The band goes off 100%, so good. A lot of the best new bands get invited to the United Blood Fest here in Richmond, VA every year. You should make plans to come to this fest because it's like no other.
Who are some modern-day photographers that you admire?
Sally Mann, Irving Penn, Markus Klinko, Ellen Von Unwerth all contemporary art or commercial photographers.
If you had to pick one of your photos that best encapsulates why you love shooting hardcore bands, which one would it by and why?
I love having the crowd and the band interaction show in the photos, showing the envirionment and the vibe at that very moment instead of a tight close up of the singer all the time.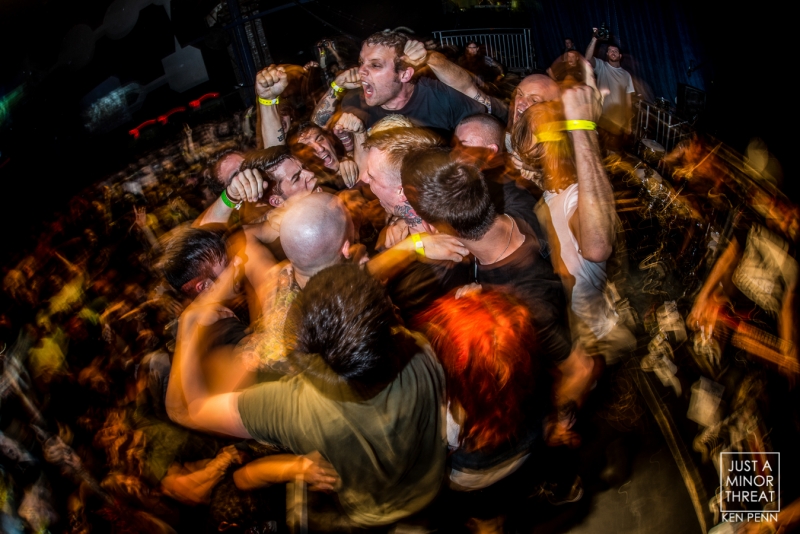 ***
Head to Ken's main site to see more his fashion and commercial work, and if you want to check out more of his music-related stuff, Just a Minor Threat is the spot.