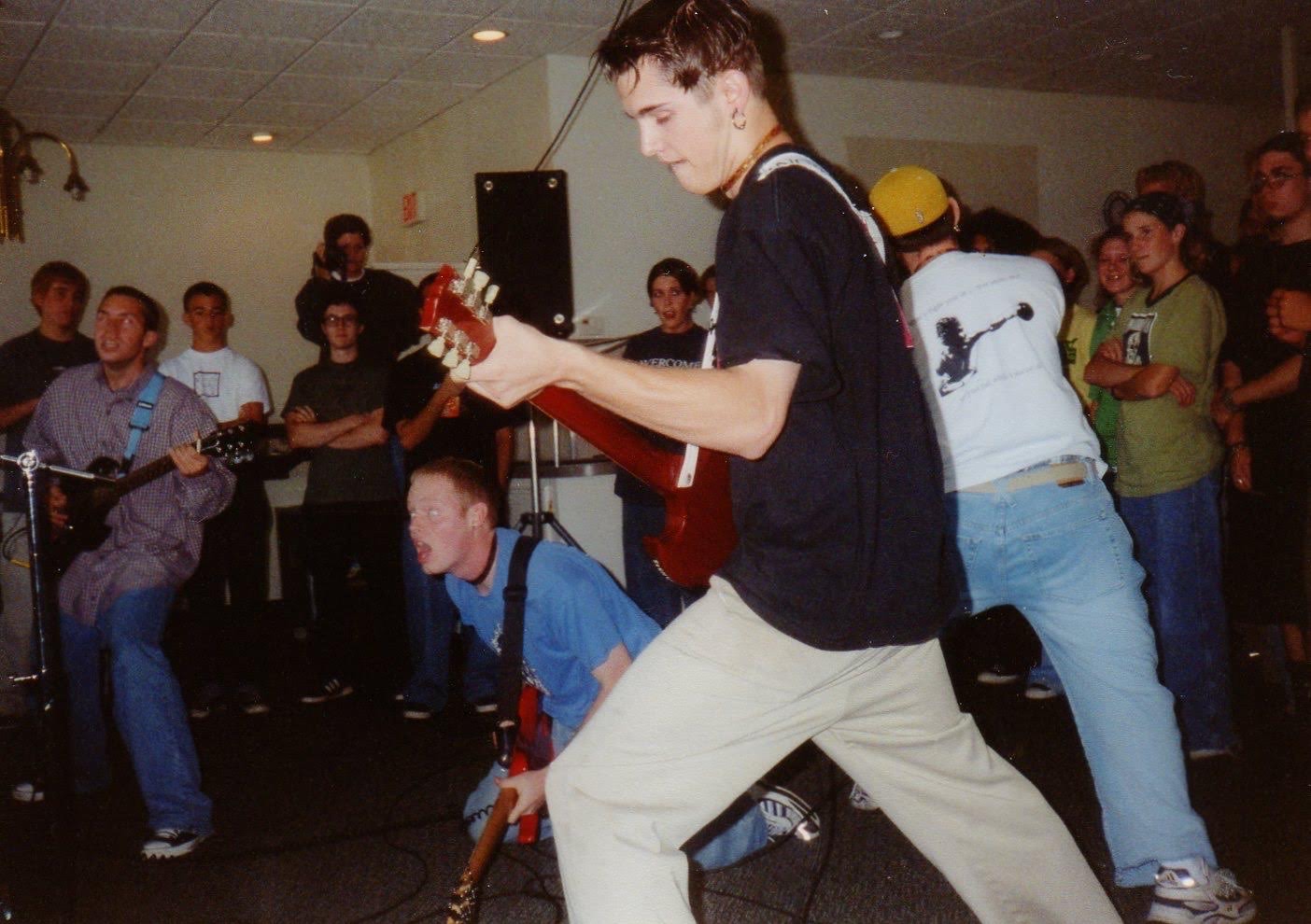 In direct defiance of their endurance minded moniker, Midwestern metalcore act Subsist disbanded shortly after dropping their sole LP, 2000's The Rhythm Method.
Having released an EP, Lessons in Brokenness, in Akeldama Records a couple of years prior, the band's taut and sterling discography has long begged for an unearthing. It's is the sort of hardcore artifact that feeds my ongoing addiction to amateur archaeological excavation.
Recorded in the shadow of a planned swan song, it's a rush of urgent and agile song craft that stands alongside the heavy hitters of the late '90s/early 'oughts more creatively minded metallic acts. There are elements of everything from Vision of Disorder's frenzied chaos and Disembodied's churning pummel to the more metal tinged additions of influence from Overcast and Carcass.
Despite having slayed stages alongside titans such as Converge, Dillinger Escape Plan, Cave In, Eighteen Vision, and Coalesce; the long player wasn't able to find the ears it longed to. Pressed hurriedly in order to land on the hands of those attending their final show, it's lived more as a CD-R than the glorious sounding reissue we'll soon be gifted.
Subsist's legacy is admirably captured in the must-read book, Punks In Peoria: Making a Scene in America's Heartland. The book's cover stars have returned with a reissue that'll at last stand as a tribute to an oft-overlooked classic. Ostensibly resurrected from the dusty prison of long dormant ADAT tapes, the fuller and more crystalline production is on full display with the first single and album opener, "PHIL 499."
The top tier players that composed Subsist eventually landed in equally laudable notables such as Minsk and Dead to Fall, dropping stunners via Relapse and Victory Records, respectively. Fresh off of their first show in decades, both Chris and Matt of the band were kind enough to indulge me some long pressing questions about the unearthing of this unheralded act. No Echo is stoked to give you the jump on the limited reissue.
Kudos on the re-release. For the as-yet familiar, introduce yourselves to the No Echo faithful.
Chris: Thank you! We feel so fortunate to have the opportunity to share these songs again, which we still feel have value, even if they are over two decades old! We are/were Subsist; a band started in Central Illinois in 1995/96. We played many life-affirming shows all over the midwest, with a few forays into the Eastern US, with countless inspiring bands/peers up until we called it a day in 2000.
We played anywhere we could, with all manner of bands loosely tethered to the ideals of punk and hardcore. Without question, the experiences we accrued would prove to be formative, and would help all of us figure out new ways of navigating life on this planet. In one way or another, I believe all of us agree that the experiences of traveling to other towns, and finding other communities of similarly minded people, gave us the priceless gift of realizing that the world we live in is far more interconnected than we could have ever imagined.
Coming back, so to speak, is never an easy task. How'd it all come together, especially during the most difficult time in human history to do so?
Chris: Over the years, we would occasionally bounce a few messages back and forth about how the last songs we wrote still held up pretty well, and just that reconnection felt rewarding enough. Hopping on the reunion show train never felt appealing just for the sake of doing it. Some things are best left to memory. However, a unique scenario did eventually present itself and inspired the idea of playing together again.
Our friends, Jonathan Wright and Dawson Barrett, were working on writing a book about the history of the punk scene in Peoria, Illinois, and their ultimate goal was to include a compilation LP with the book, and have a show to celebrate the book release. The whole process took a few years, with publishers, pandemics, massive organization of ephemera, and gathering of stories and lives scattered all across the country.
Jon and Dawson had asked us early on in their writing process if Subsist would consider playing together again once the book was released, and we all agreed without any hesitation. It seemed like the perfect opportunity to make some noise again without the ego trappings of "Subsist reunion show." Finally, in the Summer of 2021, the book Punks In Peoria: Making a Scene in the American Heartland would see the light of day, and the subsequent Punks In Peoria Fest happened in September. It was an absolute trip and honor to be able to be a part of it.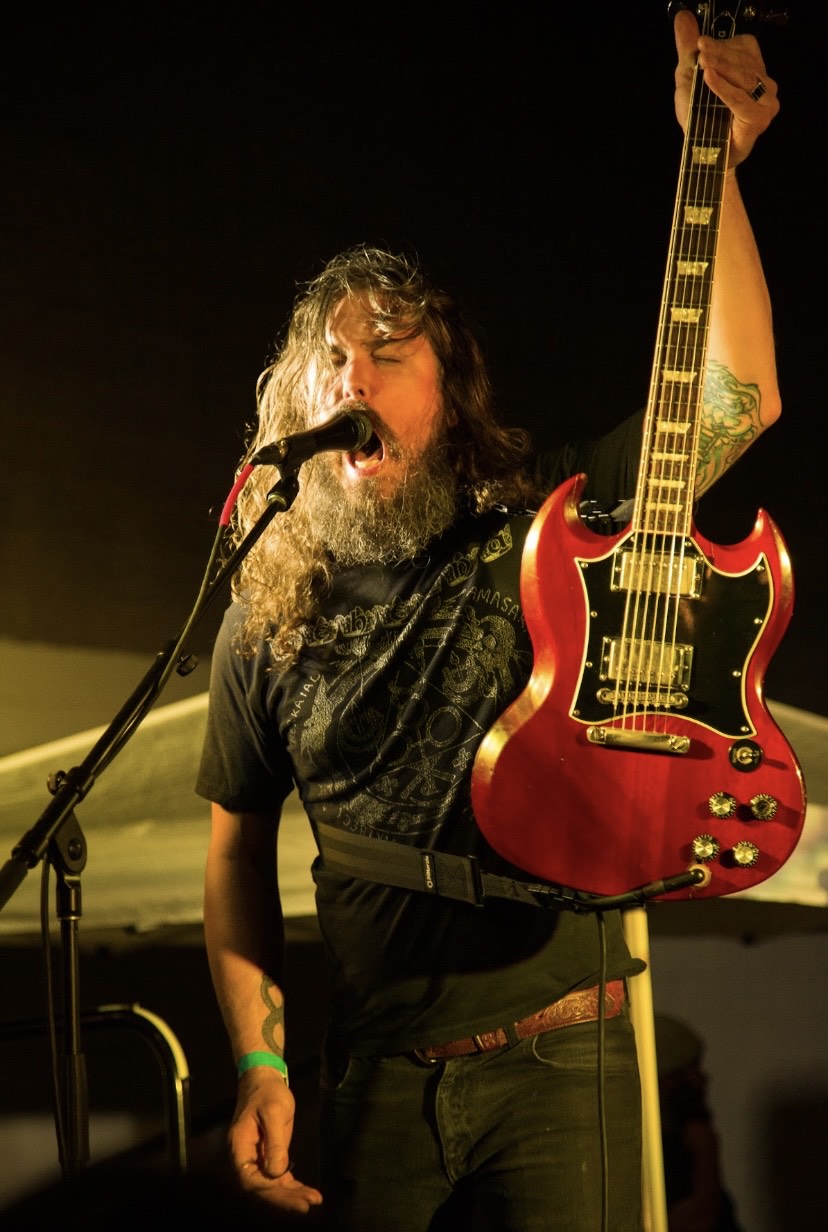 Off the back of that, your first show back looked killer. Give us a peek behind the curtain. I'm guessing you practiced... a lot.
Chris: The show really was something special. It was a glorious meeting for many who had not seen each other in far too long, on a beautiful day, with a wonderful feeling of community not felt in many years.
For Subsist, it was 21 years and 3 days since the date of our last show. With that length of time since last playing, we all did a significant amount of practicing on our own, with all of us scattered between Illinois, Michigan, Indiana and California. The string section did have a weekend in Grand Rapids about a month before the show to make sure we remembered who played what.
Finally, we were able to be in the same room two days prior to the show, and do our best to remember, repeat, and reconcile our expectations. Ultimately, we were stoked to get the opportunity to play our songs again, and to have ears excited and willing to listen.
The Rhythm Method has long been starved for new ears. From the gorgeous new audio rendering down to the beautiful and tasteful new artwork, it's what a re release should be. Dish on that process a bit.
Matt: When we recorded the album back in July of 2000, we had already decided to break up Subsist. We had songs written at that point that we hadn't even played live so it was important for us to document the final body of work. Because we didn't have any outside support, the best we could do at the time was to self-release the album on burned CDs at our last show. We always wished that we could have done more with the album.
From time to time, one of us would mention that we dug out the album and thought it would still hold up today. We initially thought of a remaster, but we found the studio tapes and we reached out to find some friends that could help us restore and remix them. Dereck Blackburn at Quitehouse Recording was able to bring a ton of life to these old songs while our good friend Jeremiah Lambert totally reimagined the art and layout for the release. We couldn't be happier with how it all came out!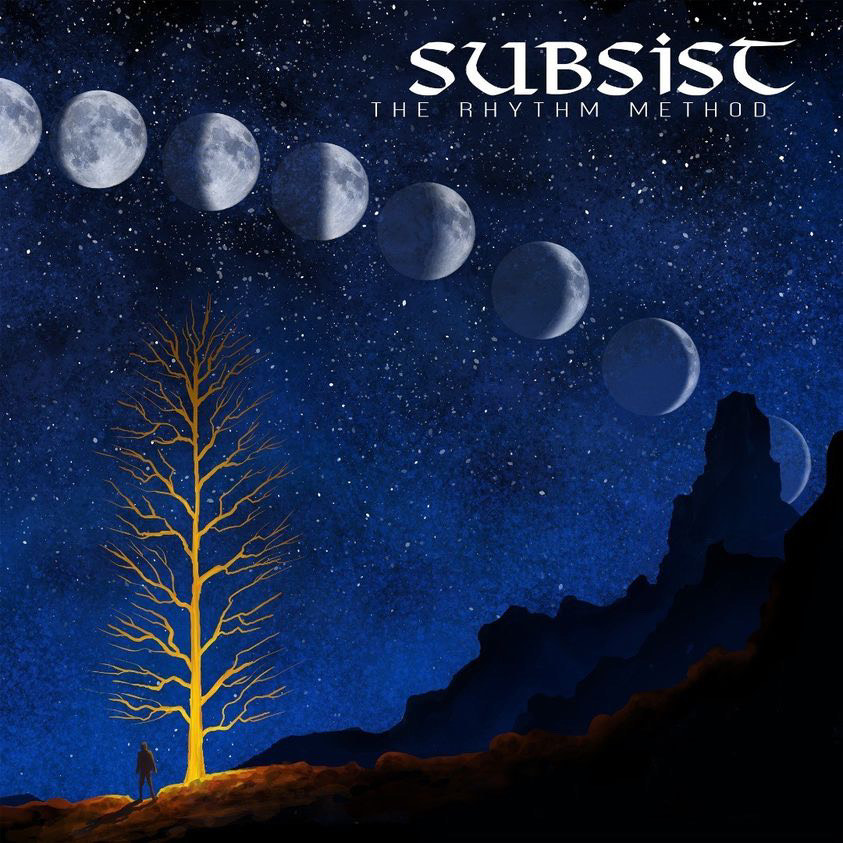 You appeared on some killer comps that have likely been lost to time. Radio Waves and Gibberish and A Testament to Broken Walls are both fantastic. Any chance you've got some lying around? [Laughs] Jokes aside, tell us about the scene during your first incarnation.
Chris: We were fortunate to be included on some outstanding comps with some unreal bands. The Redstar Records comp was another one which was a highlight for us. Hmm, the scene... Whatever it was feels like as much of an anomaly now as it did then. Our hometown scene was small but diverse, with maybe one or two bands filling a space for all of the subgenres of punk, metal, and hardcore.
We always knew that our aspirations as a band would depend on us playing as many shows as possible outside of Peoria, and we did our best within ou knowledge and limitations. We were happy to ride the in-betweens and actually lucky to not be lumped into any specific city scene.
Fortunately, we were able to forge friendships with seemingly disparate bands within the loosely defined hardcore scene. Our survival depended on focusing on the similarities shared with our peers, rather than our differences.
And as trite and typical it might sound for subculture rhetoric, it really meant everything to us. We included an essay in our first EP, Lessons In Brokenness, addressing this very idea. So one week we would be playing with our friends in Planes Mistaken for Stars, followed by a weekend with Zao.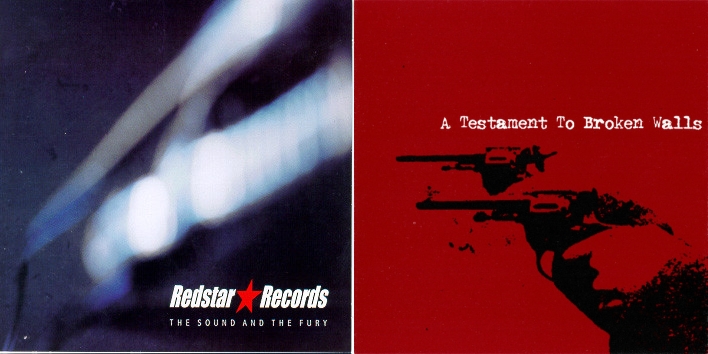 We would be humbled to share the stage with Coalesce, and then intimidated to play before Vision Of Disorder, Candiria and Skarhead at the same venue in St. Louis. It was such ablessing to be able to get thrown on any crazy lineup, at any given time, but that didn't happen by accident, we worked to get to that point. Chicago and St. Louis both had healthy scenes happening which were unbelievably diverse, yet also super factioned and divided by style, politics, whatever. Somehow we managed to play with bands from all factions.
Perhaps, even more rewarding were the smaller cities/towns with hungry folks down to participate and turn out for bands willing to make the trip. Places like Holland Michigan, Goshen Indiana, and Burlington, Wisconsin were locations of some of our most memorable shows.
Shortly after we dissolved the band, the scene would change quite a lot, with stages and audiences growing more and more for whatever you wanted to categorize as "metal tinged hardcore." We wouldn't trade our experiences for anything, and we feel we existed in a really special moment for hardcore and punk.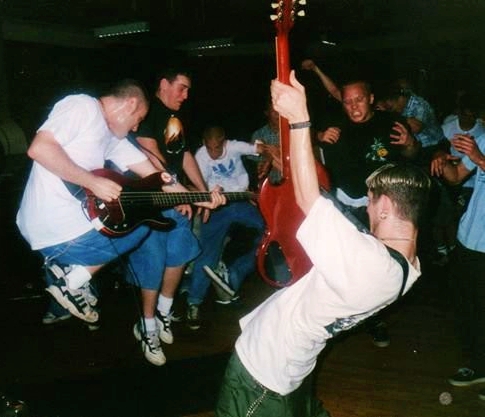 This reissue must feel like the completion of a full circle. Give us the skinny on Eric Scobie of Dropping Bombs, Akeldama, and the Steadfast Records crew. I'd love to hear more about that relationship and how it feels to work with them again.
Chris: The first Subsist song ever recorded, "Restraint," would appear on the Steadfast Records compilation, Radiowaves and Gibberish, so that was our introduction to Matt Traxler. Eric Scobie was one of the partners in Akeldama Records who would release our EP, Lessons In Brokenness.
I would say we very loosely remained in contact with Eric and Matt over the years, and through the magic of mutual friends and persistence the idea to reissue The Rhythm Method led to the cooperation of these two hardworking and truly DIY labels. The circle is grand, and it took years, but we all came around in conjunctive orbits, and it makes complete sense to all of us.
Based on a cursory glance at the band's record keeping, I'm guessing there's a ton of ephemera out there for fans to dive into? What's the future hold for the band? I know everyone is busy with other musical endeavors but is there a chance of new tunes?
Chris: Well, although we did keep pretty decent records of shows played and bands we played with, the documentation wasn't up to today's ubiquitous standards. We do keep finding a few more photos and flyers as we keep digging, so we hope to be able to share more as we move forward.
As far as the future goes, we hope to play a few more shows once the vinyl for The Rhythm Method is released. We'll see where it goes from there. It's hard to imagine time for new tunes, but it's not the most ridiculous thought.
As you said everyone has other musical endeavors: Brian plays in Old Fire, Matt has a new project called Bares His Teeth, Tim and I play in Minsk, and I also play in Lark's Tongue.
I'd imagine you're familiar with the book Punks In Peoria, an incredible print document that shines a light on a lesser known scene. Tell us a bit about the unique experience of coming up in an incredible scene that rarely gets its due.
Chris: I touched on the whole process of the book earlier, but you are right; it really is an incredible document of a lesser known scene; one that really helped to incubate some truly awe-inspiring music. I didn't grow up in Peoria, but I intentionally moved here after dropping out of college because of all the exciting music going on here. Brian was instrumental in introducing me to some of the formative Peoria bands. Bigger cities seem to parse out people's interests into sub-scenes. There was none of that here.
If you were going to endeavor to make weird music, you would make connections with the other weirdos in town and play shows together. This is my home now, and though it's not nearly as romantic to forge your path in a small Midwestern city as some might make it sound, I owe everything to the relationships I have made here.
To speak directly about Jon Wright, one of the co-writers of the book, and a band mate of mine for many years; he was the one who brought insane shows to Peoria. It's nuts really. Fugazi, The Jesus Lizard, Tar, Iceburn, Tortoise, Lifetime, Chamberlain, Pegboy, Eyehategod, and so many more. All those shows happened because of him. But the lineage goes way deeper than that; and the book does a comprehensive and admirable job of collecting those layers into one amazingly satisfying read.
How can folks best keep up on the band's goings on?
Matt: The easiest way would be to follow us on our socials, we've had a great time connecting with old friends and bands there! We'll use that to share any information about possible shows down the road as well as news about the album preorder. Also, sign up for our email list on our Bandcamp site if email newsletters is more of your thing!
***
The Rhythm Method will begin shipping in May and can be pre-ordered directly from the band.
Hit this link to check out all of Subsist's pages.
***
Help Support What No Echo Does via Patreon:
***