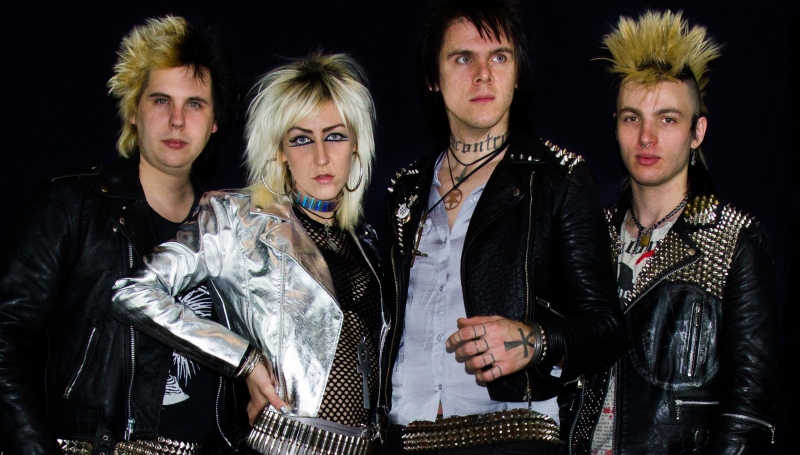 Canadian punks ZEX recently released Uphill Battle, the follow-up to 2015′s Fight for Yourself LP. The 10-song collection finds the combo delivering more of the sing-along jams that won praise from such varied outlets as Pitchfork and Pop Matters. The group's sound incorporates a plethora of influences, but one of the tracks on their new —"Steel Gates"—reminds me a bit of UK greats the Chameleons, a post-punk band from the '80s that also had a certain gothiness to their approach.
When I bring this up to ZEX guitarist Jo Capitalicide, he doesn't disagree. "Oddly enough, the last record I bought was [Chameleons' album] Script of the Bridge. I don't think there was any intent on copying a sound although admittedly this song is a stretch from the usual formula. To me, those songs kinda of just write themselves."
No Echo is bringing you the exclusive video premiere for "Steel Gates," which was filmed at Oetinger Villa in Darmstadt, Germany. I ask Capitalicide why they chose that location for the clip, and he's brutally honest about the whole thing: "First and foremost it was convenience. We had a day off in June, while touring Europe. We got to stay in this giant creepy mansion, so why not bust out a smart phone and act tough while walking in slow motion!?"
The varied influences of each member of the band helps set ZEX's sound apart from many of their peers. "Of course, we're into slower spooky stuff ranging from Modern English, Musta Paraati, Sisters of Mercy, Super Heroines to Christian Death. It seems like each underground scene tends to hear what they like in our sound and claim us as their own. We've been described as metal punk, Oi!, glam, UK82, street punk, and other tags. I think it proves that we're not trying to fit in."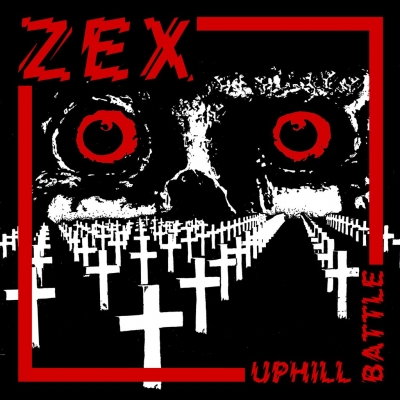 ZEX's new album, Uphill Battle, is available now via Magic Bullet Records.
Tagged: zex