If you're a vinyl head, there's a great chance you own a record (or a few) manufactured by the folks at Pirates Press. In addition to putting together vinyl and CD packages for a host of labels and indie artists, the company also creates tons of promotional items, including everything from t-shirts to stickers to drinkware to patches.
Pirates Press also includes a label arm that has released records by such bands as The Aggrolites, Charger, Barstool Preachers, and Dad Brains. If that weren't already enough work, the Pirates Press will be presenting the Rock the Ship festival in the company's Bay Area home in Northern California this October. The multi-day event will feature performances from Cock Sparrer, Subhumans, Old Firm Casuals, Street Dogs, and many other bands
All of this hustle impresses the fuck out of me, so I chatted with Pirates Press owner Eric "Skippy" Mueller to get the lowdown on he and his team make it happen.
First off, tell me what the impetus was to start the manufacutring side of Pirates Press in the first place.
I had been working for another manufacturer and seen a very cutthroat approach, that I found to be pretty constant in the industry; and decided to set up an alternative that treated the artists and labels more respectfully, and protected them from manufacturers who were quick to take advantage of people with less experience in the manufacturing world.
Being a vinyl collector, and bringing aboard a few others, this approach and a deep knowledge of the format gave us a leg up on many other manufacturers, and allowed us to quickly make a name for ourselves in the industry because of our high levels of quality, diverse product options, and customer service.
We wanted to make it easy for people with less experience to be able to make high-quality, interesting products that would stand apart on retail shelves and merch tables.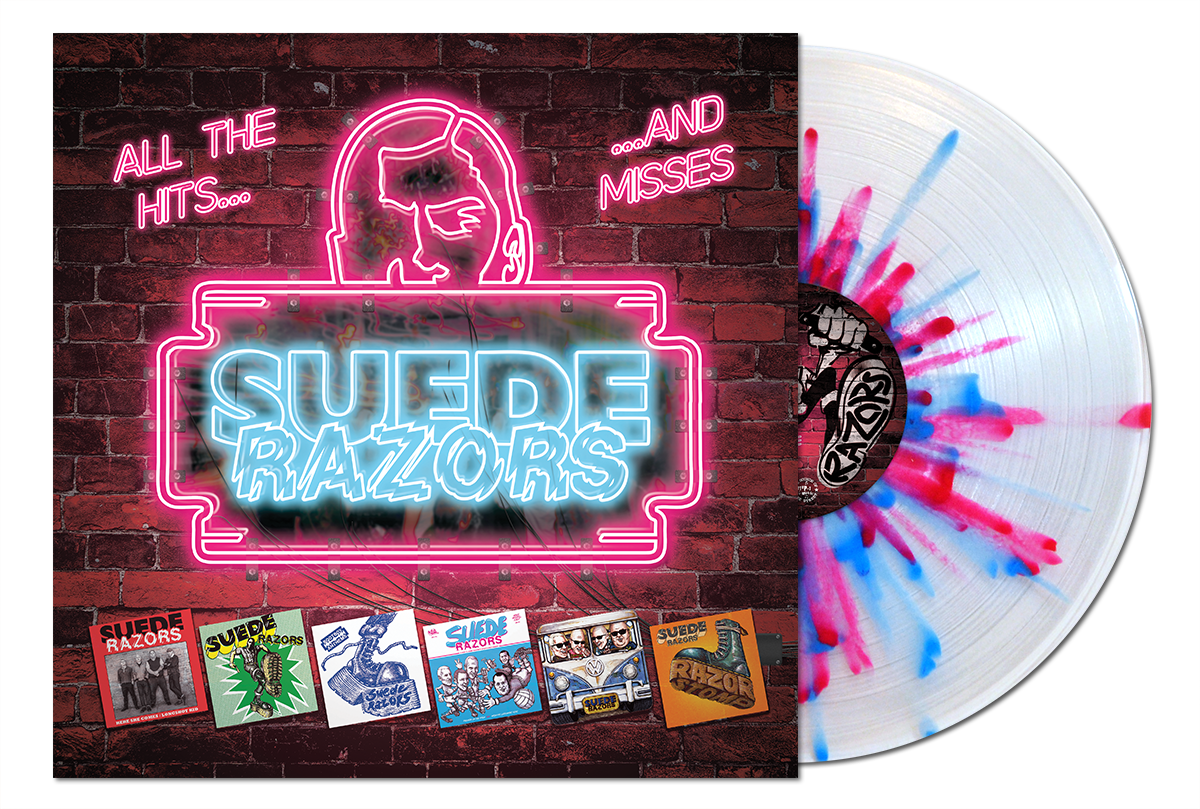 Did you guys make many mistakes early on, or do you feel like you avoided a lot of that?
Everyone makes mistakes, obviously. Mistakes are still made, but what matters is the approach you take after they are discovered. We have always done our best to be proactive, preventing mistakes, and creating systems to make sure enough checks and balances are in place to eliminate the potential for mistakes — but it doesn't matter if you are manufacturing records or clothes hangers, in any manufacturing operation there will be some degree of human error, oversight, and things that slip past quality control. Our job is to continue to develop ways to minimize those things.
One key takeaway from 15 years successfully pressing records for lots of labels and bands is that you need to manage your expectations and always try and plan enough time in your release schedule to allow for that "Murphy's Law" worst case scenario to happen — without it financially impacting your business. Today's music industry is so fast-paced that people are very much inclined to treat manufacturing as if it was ordering something off of Amazon, but creating custom products that involve lots of different steps and product details is simply much more involved and can take longer, with higher risk of delays — even small ones.
Planning for a worst-case scenario generally gives people more time with their product, and more time to promote their product before release dates' and keeps everyone's general level of stress to a minimum. It makes the "mistakes" a non-issue.
When did the label side of the business officially start, and what is the release where you first felt like you guys could truly make the label a viable enterprise? Perhaps it was a specific wave of releases?
The label has always been a hobby, or creative outlet of ours. It is mainly an advertising arm for the manufacturing company, showing the world what we can make, and doing it in a way that benefits the bands that we care about most.
On its own, the label would not necessarily exist in the same capacity that it does. The manufacturing company provides the financial strength which the label has been able to turn into a consistent stream of top-quality releases, and support for bands that are really making sacrifices to try and survive in today's music world. There are a lot of specific releases that have shined, and given people a reason to pay attention to the label, but it's the big picture, in the context of today's music industry and punk rock scene that gives us the most pride.
We will continue to deliver solid releases for worthy bands as long as people continue to pick them up and support us, and them.
In an era where many people continuously predict the end of the record company business as we know it, Pirates Press is still thriving. What do you attribute that success to?
The position that we have as a leading vinyl manufacturer allows us to really be on the cutting edge of trends, and often times in a position to be able to set them. With regards to new product options, new packaging options, and interesting and unique designs and colored vinyl styles, we love to set the bar. Showing our manufacturing customers all of the craziest options possible is something we take great pride in, but the effect it has had on attracting new fans to a lot of our bands have been profound as well.

This focus on product quality, and consistency is probably the one thing that sets us apart, and one of the things which allows us to continue to see growth when it comes to record sales. The industry itself is totally fucked right now, and it is virtually impossible to start a label and turn a profit [given the way that CD and digital download sales have disappeared from the marketplace], the way streaming has taken over.
We are lucky enough to have the manufacturing company supporting us, so we are able to continue making investments in bands and releases that other companies simply do not have. We do not take that for granted, and are very careful in deciding which projects and bands are worthy of our time, attention, and resources.
Let's talk about the Rock the Ship anniversary event coming up in October. When did you start putting it all together and how would you describe what you guys have planned for the shows?
The weekend of festivities has been in the works for over a year now. The plans with regards to our main Saturday show aboard the aircraft carrier flight deck has been in negotiation for almost as long. Some details that you would never think about (like a 27' set of stairs!) had to be sorted out before we could announce, which made this so much more involved than simply hosting some shows at a normal venue. In addition to our big Saturday showcase, we are also having about seven or eight other shows scattered around the bay from Thursday through Sunday to keep everyone entertained. We haven't revealed the lineups yet, but we expect people will be pretty excited once we do.
If you had to pick three different Pirates Press releases that you feel represent the company/brand perfectly, which ones would they be and why?
The Rancid box set: This is the largest project we've ever undertaken as a manufacturer, in terms of the number of units, and being able to document the band's discography at the time was, from a fans perspective and a label perspective, completely a dream come true.
The Cock Sparrer box sets: Both the giant Essentials box, as well as the slimmed down "live" version were both huge bragging moments early on for the label. Being able to release all of this stuff was, again, a total dream come true; and something that the teenager in all of us Pirates went absolutely nuts for. The way they were received in many ways also put us on the map, with regards to people taking our label more seriously.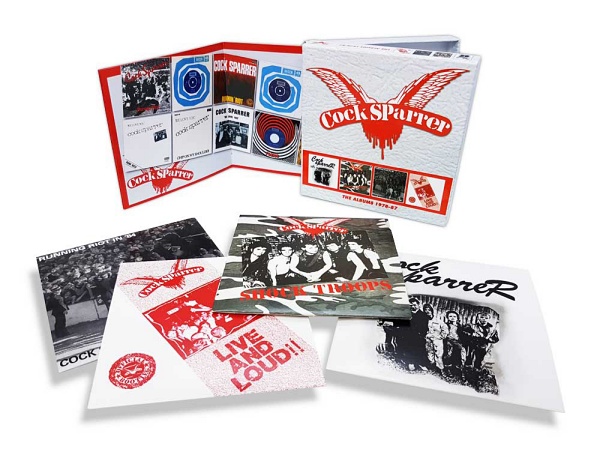 The NEXT release: The next release is always the most exciting one. Sometimes the most difficult thing is having to listen to releases for weeks or months before they actually come out, so by the time they come out and the rest of the world is listening to them we're ready to move onto the NEXT one. For that reason, I'd say it's always the NEXT release that we are most excited about, and most amped on discussing! That excitement and constant drive to continue putting out releases is what sets us apart from a lot of other labels — and captures more about who we are than anything!
***
Rock the Ship Festival weekend goes down from Oct. 17 to Oct. 20 in the Bay Area. Get tickets and more info here. For more info on the manufacturing side of Pirates Press, hit this link. For the label and of its releases, Pirates Press Records is the place.
Tagged: pirates press