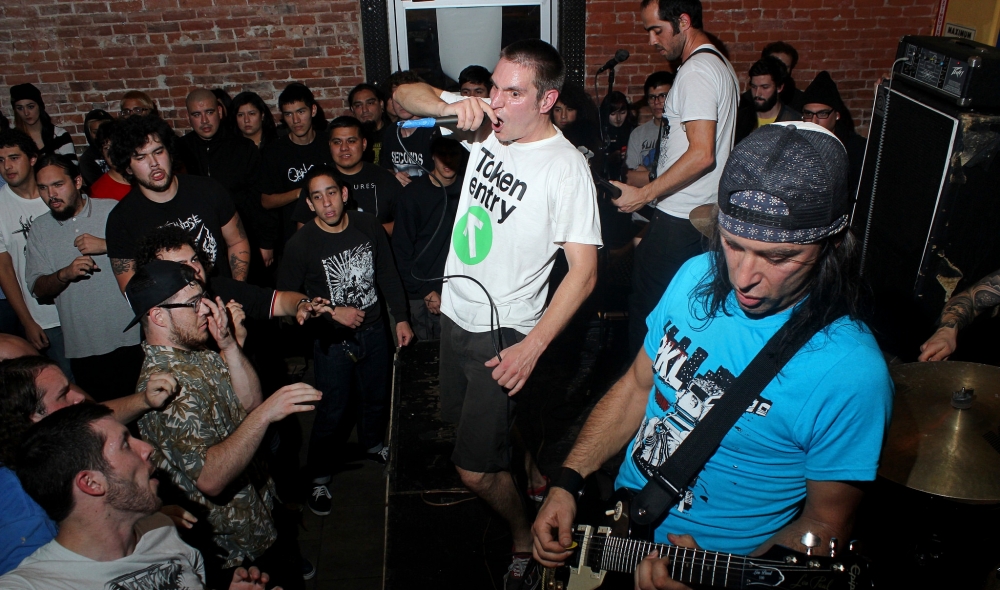 With over two decades in the game, Dutch hardcore practitioners Vitamin X have amassed quite a following across the globe with their fast yet highly infectious take on the style. This past spring, the quartet dropped Age of Paranoia, an album that raised their international profile even higher. "Musically, we still find a way to keep it fresh and exciting, and all of our albums have their own sound," Vitamin X guitarist Marc Emmerik told me in an interview in support of the album. "We're also still getting more popular, playing bigger shows, reaching new audiences, etc."
Vitamin X will be returning to America this month, hitting both the West (first time since 2012) and East Coast (first time since 2013). The trek will include a stop at Off Limits Fest in Mexico City on Sept. 29, which will find them sharing the packed bill with such bands as Ratos de Porão, Terrorizer, Youth Brigade, Slapshot, and SECT, among many others.
Since they'll be heading back to the Land of Rape and Honey, I asked Vitamin X vocalist Marko Korac for a quick list of some of his picks for best/worst things abourt touring the States.
5 Best Things About Touring the United States

1. Hanging with great people
2. Seeing kickass bands.
3. Playing awesome shows.

4. Visiting cool record stores and finding some killer records.

5. Buying clothes and instruments for way cheaper price then in Europe. Especially now since that Covfefe fart with the golden wig in White House is tweeting threats about raising taxes on American exports/products in Europe.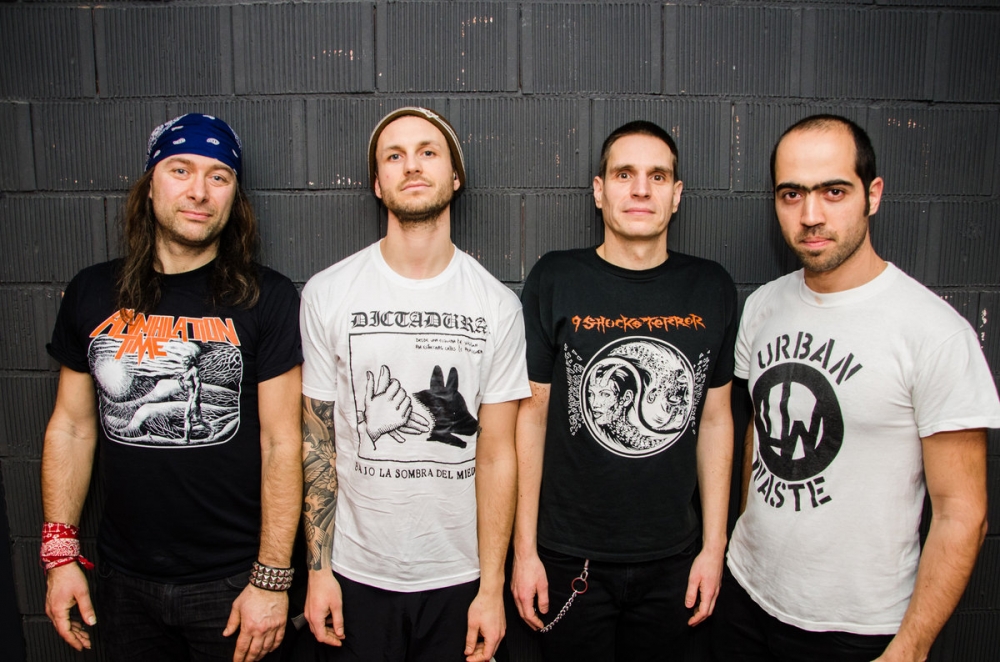 5 Worst Things About Touring the United States

1. US Customs and Border control, especially if you're musician who is secretly going there to play shows.

2. Chocolate! I am not even a big chocolate eater, but I like to take a few bites when I am touring and you guys have the worst chocolates in the world. I never understood how it's possible that people are getting fat in that country with such a bad chocolate. By the way, this also goes out for chocolate ice cream!

3. Distances in the USA! If we drive a few hours from where we live in Amsterdam/Holland, we'll end up in Germany, Belgium, or France. But in the USA, we'll be driving forever just to reach the next state while our show is actually not even in that state, it's in the state after that one.

4. Cops! Especially ultra-conservative Christian-type cops when they stop you on the road and start getting confused about foreign passports and a bunch of t-shirts and records with skulls and sweaty dudes jumping around.

5. Gas station and food! Fucking hell, bah!
***
Age of Paranoia is out now on LP, CD, and digital formats via Southern Lord.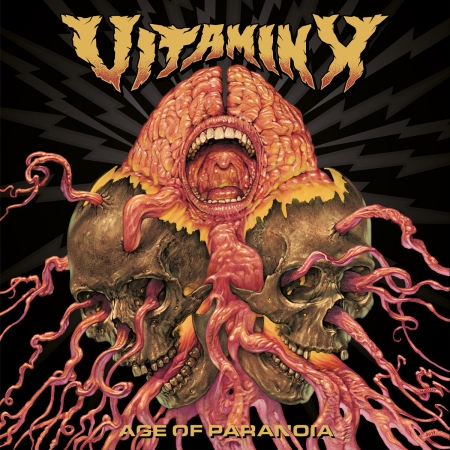 Vitamin X tour dates:
9/29/2018 Off Limits Fest - Mexico City, MX
9/30/2018 El Tigre Bar - Tijuana, MX w/ Heat, Violencia, 1059
10/01/2018 The Resident - Los Angeles, CA w/ ACxDC, Trappist, Skullcrack
10/02/2018 Space Bar - San Diego, CA w/ Drug Control, Skullcrack
10/03/2018 LBX - Phoenix, AZ
10/04/2018 The Garage - Ventura, CA
10/05/2018 1234 Go! Records - Oakland, CA w/ Isotope, Khiis
10/06/2018 The Mardi Gras Lounge - Redwood City, CA
10/07/2018 Blue Lamp - Sacramento, CA w/ Slow Code, Sick Burn, Years of Aggression
10/09/2018 Once - Sommerville, MA w/ Fixation
10/10/2018 Atlas Brew Works - Washington, DC w/ Fixation
10/11/2018 The Meatlocker - Montclair, NJ w/ Fixation
10/12/2018 Kingsland - Brooklyn, NY w/ Fixation
10/13/2018 Voltage Lounge - Philadelphia, PA w/ Fixation, Syringe, Drug Bust
Tagged: vitamin x