Australian grind experts Sanctioned is comprised of musicians who have also played in such bands as Undinism, The Kill, and Fuck... I'm Dead.
From their credentials, it's clear these gentlemen clearly understand the combination of speedy tempos and brutal riffing, but does Sanctioned live up to power of their previous personal discographies?
Since No Echo got an early listen to Sanctioned's forthcoming Annexation album, we can report back that the trio does indeed live up to its members' pedigrees.
If you want some proof yourself, take a listen to "Void," the record's opening track, below:

"For the most part, the majority of our previous bands have been straight forward grindcore and goregrind bands," guitarist Pauly Jimeno tells No Echo. "Steve has been in death metaI bands, I played in power violence bands, and Jay was very active in the hardcore scene here.
"But the songs on Annexation have elements of '90s, Midwest crust, balls out, blast parts, as well as crucial, hardcore parts and melodic parts."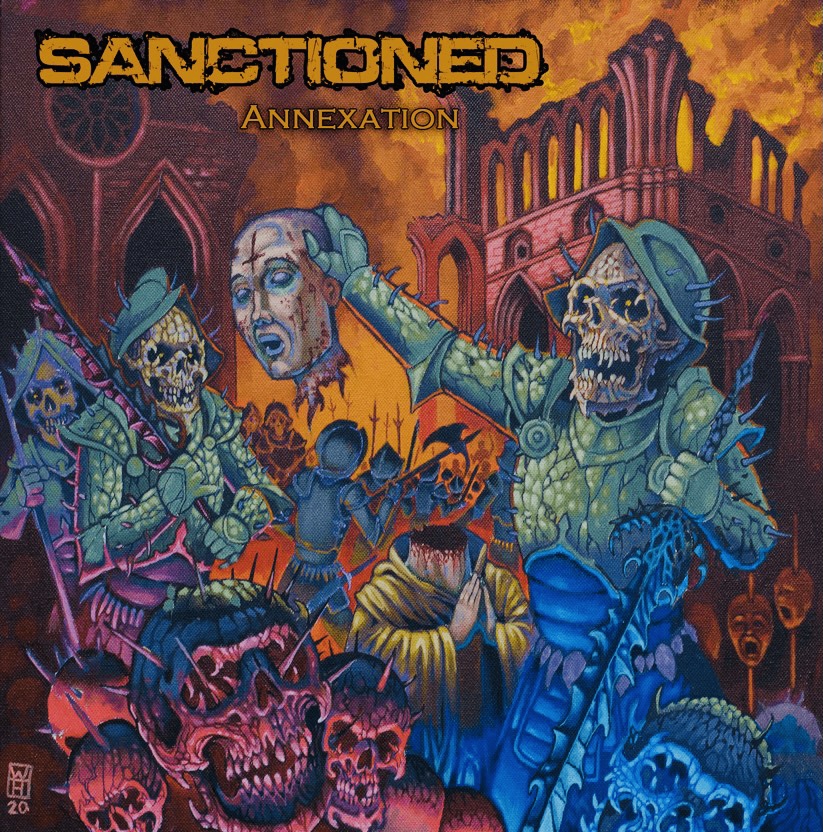 Annexation will be out February 5th via Downtuned Records. Hit this link for vinyl, or check Bandcamp out for the digital version of the album.
Sanctioned on social media: Facebook | Instagram | Bandcamp
***
No Echo has launched a Patreon with 3 tiers offering all kinds of hardcore-related goodies to help support the site:
***
Tagged: sanctioned