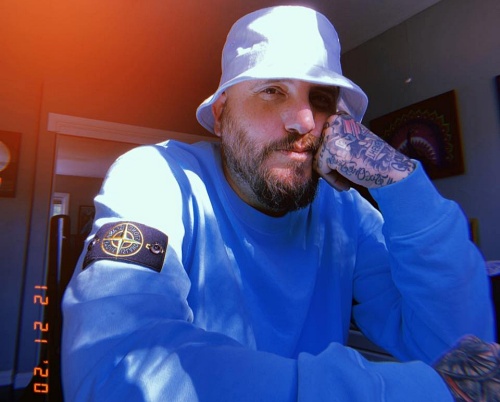 If you're into hardcore, there's a really good chance you've been to a show that Matt Pike booked. Since the '90s, he's worked with such bands as Converge, Bane, American Nightmare, Isis, and The Dillinger Escape Plan.
The Kenmore Agency was his first company, and in 2018, Matt co-founded 33 & West, a boutique booking agency based in downtown Los Angeles that represents "artists and content creators in all spectrums of entertainment including television, live music, motion pictures, comedy, sports, and brand partnerships."
Since I love covering all aspects of the hardcore punk community and its ecosystem, I reached out to Matt to talk about his career, how hardcore helped shape him, and how he and his company survived through the pandemic.
Tell me a bit about your upbringing. Where did you grow up, and what were your parents like?

I grew up in Western Massachusetts, about 80 miles west of Boston. I had a pretty great upbringing. My parents worked very hard to give my brothers and I the best they could. My dad always worked multiple jobs so my mom could keep us out of trouble. I played all the sports, was really into skateboarding and BMX. There wasn't a whole lot to do in Wmass in the early '80s.

How did you come to discover hardcore and its community?

I always loved music but I think it started with my older brother being into heavy metal. That seems to be the gateway, along with Thrasher magazine. I remember reading about all the typical bands like Suicidal Tendencies, Black Flag, Circle Jerks, and Agnostic Front. Metallica and Guns N' Roses wearing Misfits shirts, "main stream" bands exposing me to this new subculture.

It really took off when I went to high school and starting hanging out with a diverse group of people who were into all different types of music. I recall a friend of mine having a Judge sticker on his car and that piqued my interest. I started going to local shows in 1989 and it all took off from there.
WMass had a strong local scene which we were fortunate to be around. Also, being so close to Boston, Albany, Providence, New Haven, and even NYC provided to be a plus. We always had a steady stream of shows happening in our community which exposed me to a lot of different bands. Hardcore, punk, metal, noise, alternative, whatever it was.

Record stores in Northampton, MA and Enfield, CT always had a great hardcore punk selection and we'd constantly make trips to buy as much as we could. We make tapes of everything we bought and traded them with each other. I still have some of those tapes. With that I always wanted to discover more and more.

I was really lucky to see some great bands in unique venues back then.
I know it sounds cliché but discovering Minor Threat and Judge changed everything for me. I was obsessed with Slapshot, Bad Brains, Born Against, and Citizens Arrest but equally loved all the DC Dischord stuff that I was being tuned onto as well.
When did you book your first show? Also, who was on the bill, and was it a success?

I don't recall a specific first show. It was more so me always being around music and shows. I had friends who were booking local shows and I was always "helping" out with them. We'd have shows in the local clubs, college dorm basements and VFW halls. Basically, anywhere we could host them. I would do whatever; Load gear, pass out flyers, or take bands out to dinner. Anything to be around what was happening.

Those experienced helped me get more and more into the behind the scenes of making it all happen.
At what point did you feel that you were truly getting a solid flow of booking shows, and was there a specific show that convinced you of that?

In the mid-'90s I started helping book shows at a collective in Worcester, MA called The Space. It was a really diverse group of folks and we booked most of the underground shows in central Mass. It was a different vibe than Boston and the surrounding areas. It was truly a DIY effort. We'd have incredible shows that were always diverse bills.
We'd have bills with bands like Isis playing with Saves the Day and somehow it worked. We'd jam 500-600 kids into a 350 capacity warehouse.

I never really wanted to be a promoter more so I just wanted to book shows that I wanted to see myself and help my friends. At that same time, I started booking national tours for bands that I was friends with and that took more of the focus away from being a local promoter.
I wish I saved flyers from those shows. It was really a special time.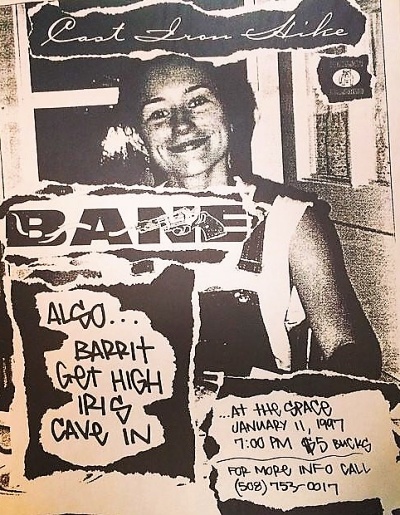 It's one thing to book shows on a local level, but to take it on as a full-time gig, and handling national tours is a completely different ballgame. When did you take that plunge, and how secure did you feel taking that responsibility on?

I want to say it was about 1996-1997 when I started to book national tours. I was hanging out and touring with Converge at the time and the shows were getting bigger and bigger. I really knew nothing about how booking tours worked. But I knew that I wanted to help them behind the scenes. It was really trial by fire.
While touring I just really met a ton of people. Bands and kids that put on local shows alike. I collected as many phone numbers as possible and it just took off from there. I really didn't know what I was doing but knew I wanted to learn and take on the challenge.
Back then, it was really an underground, word of mouth effort. I didn't really have connections to bigger clubs or anything like that. If you wanted to book a show in a certain city you'd call your friend who was in a band and ask them to put on a show for you. It all snowballed from there.
We first met back in the '90s when Black Army Jacket stayed with you in Salem. I don't recall there being that many booking agencies handling underground hardcore bands. Who were some of your mentors in the booking world?

Honestly, I don't know that I really had any in the beginning. At the end of the day I just wanted to book tours for my friends. I really had to figure things out on my own. It was a gift and a curse [laughs].
There were people like Stormy Shepard and Andy Sommers who booked some of the bigger punk bands that I wanted to take me seriously. I am not sure she knows this but Stormy was a big help to me early on. I'd always look at her tour routings and try to copy them for my bands. I'd see where she had her bands play and I'd try to get my bands booked in those same clubs.
In 1999, I moved to Queens, NY and worked with a group of guys at Rave Booking. I think that is really were things started coming together for me as an agent and knowing how to really do the job. I took what I learned there and that helped form the Kenmore Agency around late 2001.

P.S. I fucking loved Black Army Jacket.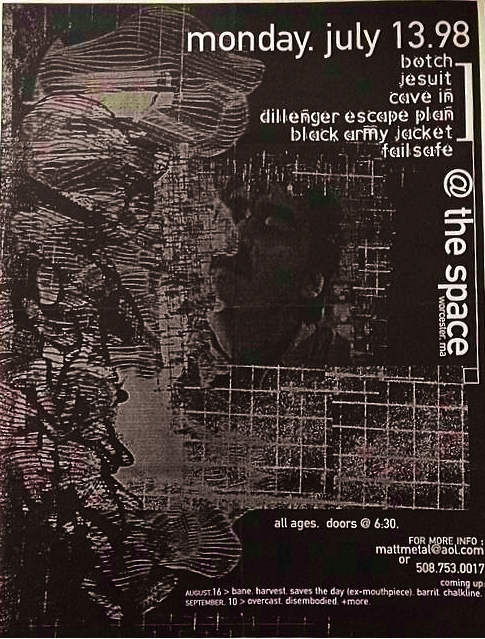 What bands were on your first roster of clients? Also, did you make a ton of mistakes during that early period of full-time booking?

Early on it was all just my friends' bands: Converge, Cave In, Bane, Overcast, Disembodied, Saves the Day, Botch, Dillinger, Isis, and a lot of the Hydra Head bands.

I was a one-man show and didn't get to book everyone who wanted/ needed help. I always regretted that.

As for mistakes, I am sure I made a ton of them. As I mentioned before, this world was new to me and was totally trial by fire. Some of those early tours I am sure were a mess for some of those bands.

There wasn't a lot of money going around for bands to make. I didn't really have a grasp on how to negotiate a bands guarantee. I was lucky of some of these bands got $50 and a peanut butter and jelly sandwich. The drives were long and I am sure most of the "venues" were shit.
These bands had a lot of faith in me and I will forever be grateful for them.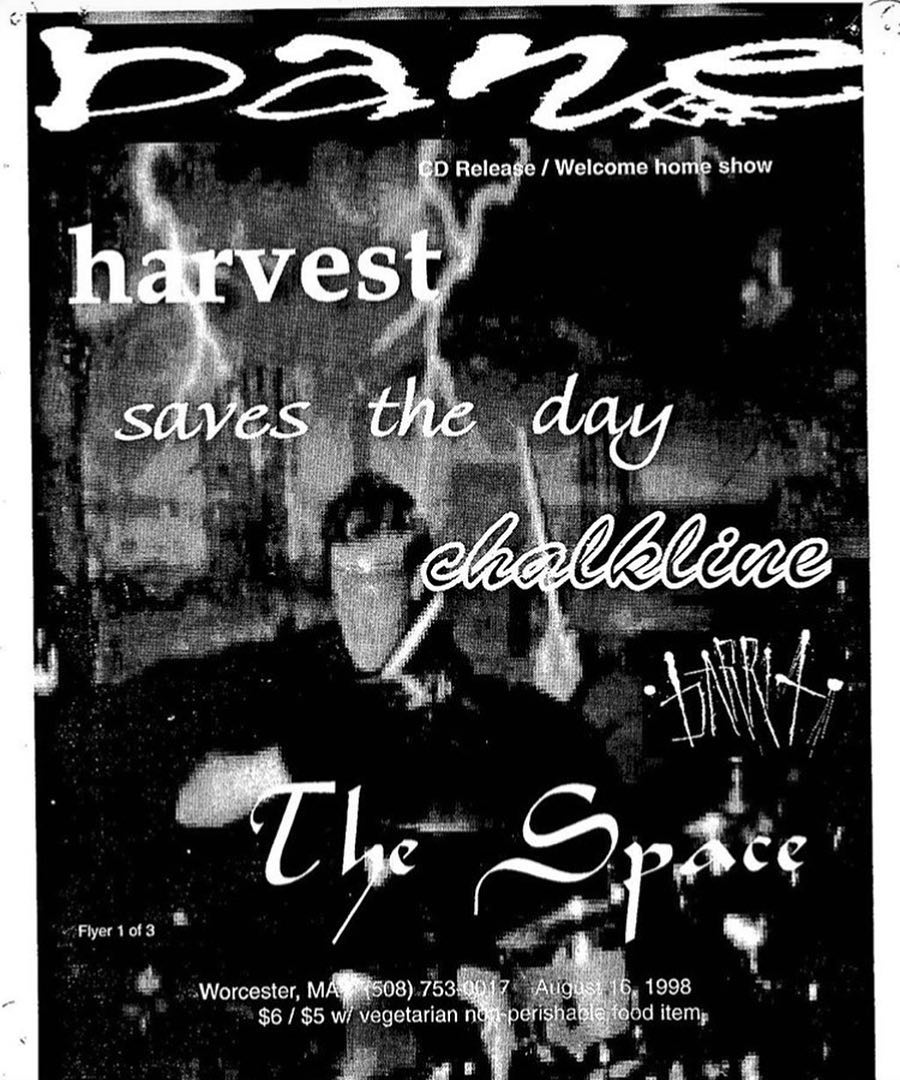 While Kenmore Agency was already on fire in the early '00s, you started singing in the band Some Kind of Hate.

That was around 2003-2004. Kenmore was truly a full-time job and things were going really well for me with that. I always wanted to know what it was like to be in a band and Some Kind of Hate was solely a project that was for fun. It was never meant to be taken as a "serious" band. By that I mean we were not trying to tour and do all of that. It always was about friends.
The guys in Some Kind of Hate were my friends and we just wanted to play shows with our friends. I clearly was very lucky that I had friends in great bands who always looked out for us. At the end of the day I just wanted to have a 7 inch and LP with my name on it.
I wanted to play some shows, I wanted to play CBGBS and got to do that twice. I wanted to play in California and got to do that as well. We even got to tour Europe. All in all it was a fun experience and there are a lot of people to thank for that.
A few years back, you partnered with Dan Rozenblum and JJ Cassiere to launch 33 & West. What was the impetus behind starting the company, and how do you decide which artists you want to book?

Around 2016, I was getting really burnt out on running Kenmore. Don't get me wrong, I loved my job but running that actual company part of it all was getting to me. I had a handful of employees and a strong roster of clients and I just felt like I couldn't keep up with it and was juggling a lot.
Dan and JJ where guys I had known for a while though other companies that they had worked for. At the time they were working for an agency who were looking to expand their live music department and they absorbed Kenmore and brought me on board. Having always been my own boss this experience was a new one for me.
After two years at that agency, the three of us ventured off to start a new company of our own and that became 33 and West. With 33 the goal has been to create an agency that is as diverse with our client roster as it is with the guys running it.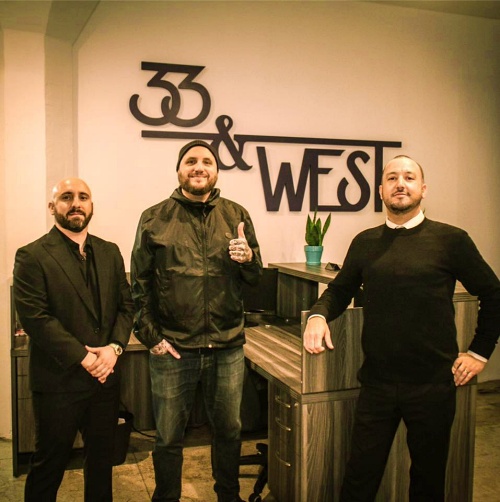 How did you guys handle the pandemic shutdown? Also, now that everything is coming back so hard in the live music space, are you finding it difficult to keep up with demand, or is it not like that?

As difficult as the pandemic was for all of us, we had no choice but to pivot and try to stay busy. Even though live music is still the main focus, we have expanded into Comedy, TV, and Film. These things, along with rerouting and rebooking of tours, kept us pretty busy.
It was challenging for sure, however, the light at the end of the tunnel is getting closer and closer. There is a huge demand. Live shows are coming back and my gut is telling me they are coming back strong. We've been cooped up for a year and a half and live music is such a healthy and positive outlet for many of us.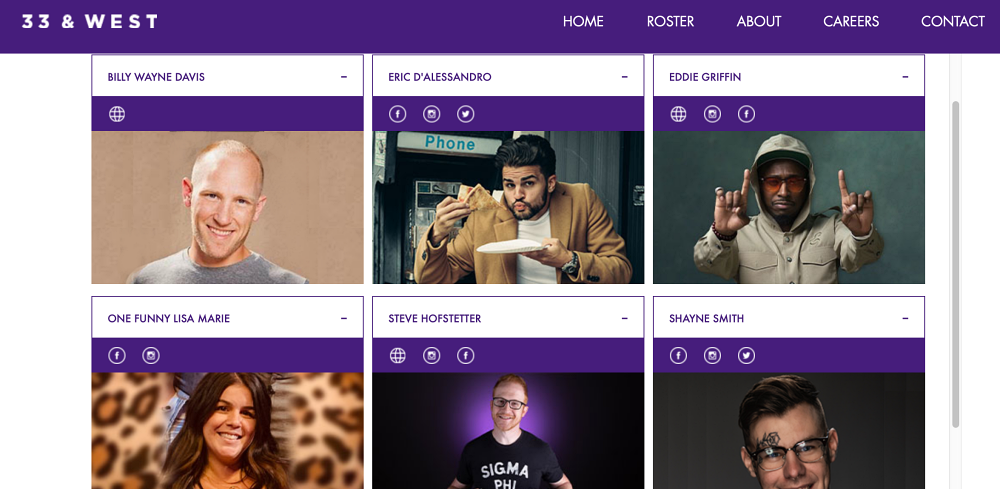 Of all the bands you've booked throughout the years, which one would you say you're most proud of in terms of where you started together to where you are now, in both a business and personal sense?

Man, this is a difficult question to answer. It's like asking which of your children do you love the most [laughs]. I am very lucky to have been a part of some really big shows and really cool moments. Reunion shows/tours of some of your favorite bands and whatnot.
My current roster is diverse and brings me much joy, however, without a doubt I will always be indebted and grateful to Converge for having trust in me to book those early tours and hone my craft. We all grew up together and they are still some of my dearest friends outside of business. If it wasn't for them I wouldn't be where I am today.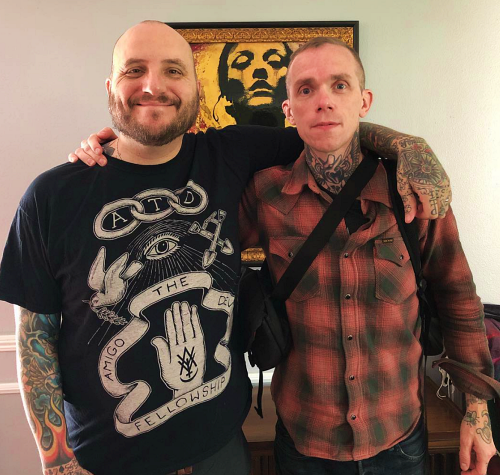 Thanks, Matt. It's always fun taking a stroll down memory lane with an old pal.

Thank you, Carlos, for this. Thank you for doing No Echo. If it wasn't for you, I wouldn't be able to keep up with everything happening these days in the hardcore/punk world. As a fan of music, you've turned me onto a lot of great shit of late! So thank you.
***
Learn more about 33 & West at their official website.
***
Help Support What No Echo Does via Patreon:
***