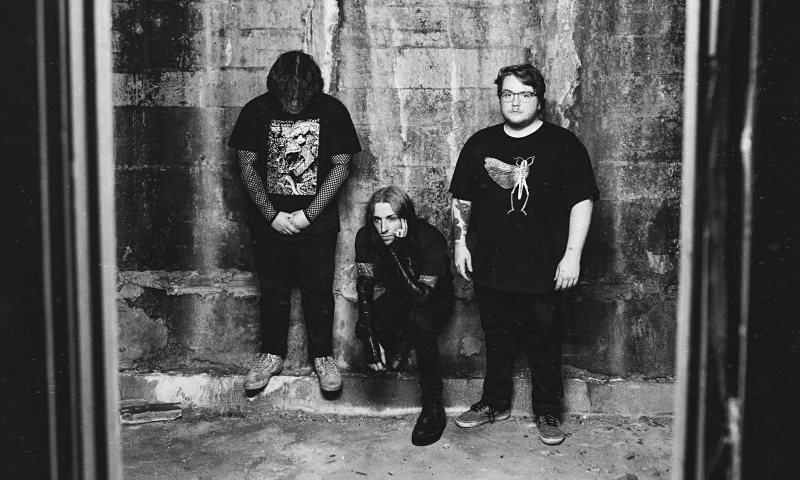 Wristmeetrazor is one of those rare projects that speaks for itself in name alone. The visceral, finite visual. That threadbare steel parting flesh, driven by the promise of a peaceful dark. The imagery has long been romanticized in art's bleakest corners, rarely with the caution required to espouse the subject matter. These violent acts, their accompanying desperation, emptiness, and longing are given uncommon care through Wristmeetrazor's immediate, sharpened screamo.
The trio's elegant bombast was introduced last year via a self-titled demo and the double cassette / 7" blurring sprawl I Talk to God...But the Sky is Empty. Pruning their sound from the best harmful millisecond bursts from the likes of genre heavies Neil Perry, Usurp Synapse, and Kodan Armada, Wristmeetrazor intoned their work with an uncommon lyrical awareness of harm and self-care; music that opens wounds with the intent to mend them.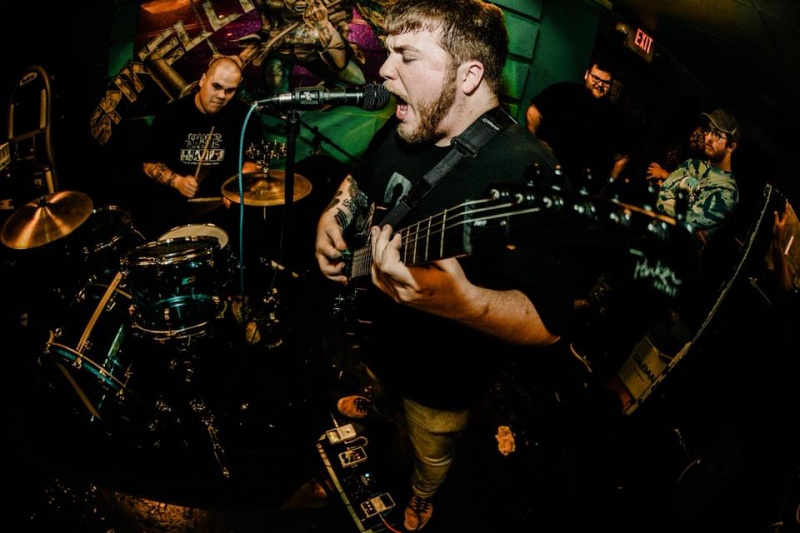 Their debut album, Misery Never Forgets, will see sweet release from Prosthetic Records early next year. Thus far, Wristmeetrazor have dealt a pair of mortal blows with "Insecurity Checkpoint" and "XOXO (Love Letter from a Loaded Gun." These tracks are flavored with the usual crimson tang, but are weighted with metalcore delights, granting their spry screamo with moments of punishing respite.
"Expiry Date: 12 Hours," which we have the utmost privilege of premiering today, eschews that metallic heft, shedding that armor for climactic tones and heartstopping tempos. That isn't to say the emotional weight is lifted, with the track's fleet-footed 90 seconds heavier with each step, racing breathless and open-armed towards a dimming light.
"From an early age, I've suffered from sleep terrors and sleep hallucinations. It's a regular occurrence to suddenly wake from a dead sleep into a fully hallucinated, half-woke, dream state," vocal bass dualist Justin Fornof said of the track's subject matter. "'Expiry Date : 12 Hours' is a song I wrote almost entirely on a series of 3 AM's. Three days in a row I woke at 3 AM unintentionally. Lying in complete darkness, lit only by the dim glow of my iPhone, I'd put on Radiohead and write. My subconscious would envisage and recreate my loss as a dream and I'd wake to witness affection and warmth fade to a cold vacancy next to me."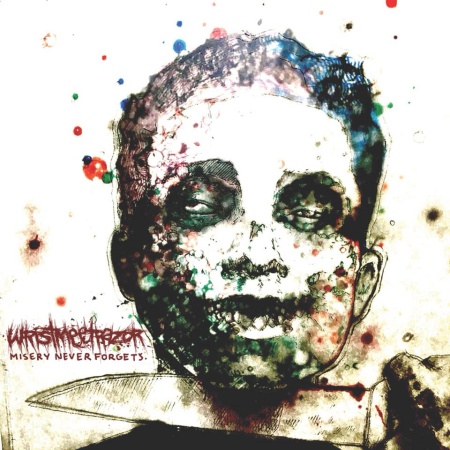 As is the case with the majority of Wristmeetrazor's discography, their music is ferociously personal, yet certain songs are possessed of a unique openness. "Each night. One person in particular influenced this song and was the most recurring figure," Fornof adds earnestly. "While some of the other tracks on Misery Never Forgets flirt with my intimate, abusive alliance with death, and my ideation of nonexistence, 'Expiry Date : 12 Hours' is the embrace of a numb only experienced alone, hallucinating in the dark of night."
***
Misery Never Forgets will be released January 18th on Prosthetic Records and is now available for vinyl, CD, and digital pre-orders. Catch Wristmeetrazor out with Heavens Die and God Program on a short East Coast run next month: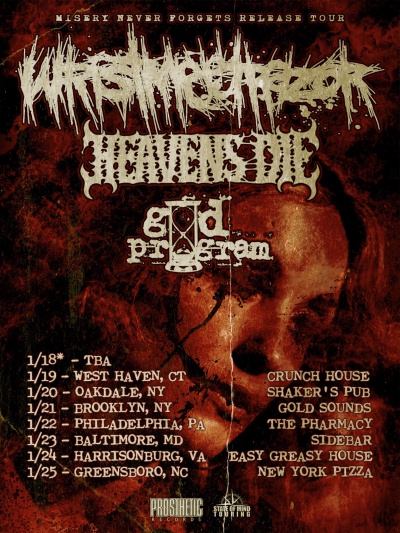 Tagged: wristmeetrazor