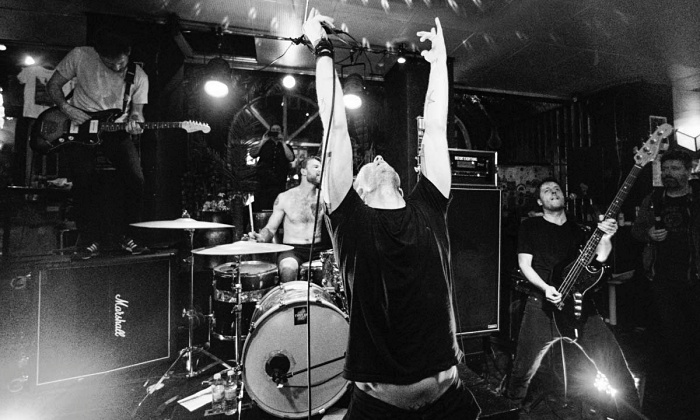 Tvivler is a Copenhagen-based hardcore punk band comprised of musicians who have also played in such groups as Lack, Obstacles, and Children of Fall.
Incorporating elements of noise rock and classic screamo into their assault, Tvivler will be dropping their debut album, Ego, in a few weeks. It's the sequel to a trilogy of 7" EPs named Negativ Psykologi #1-3, respectively. The album was recorded by Sune Kaarsberg and Christian Ankerstjerne in Black Tornado Studio, mixed by Scott Evans (Kowloon Walled City, Sleep) and mastered by the one and only Brad Boatright.
No Echo is giving you a sonic teaser for Ego in the form of two tracks from the album below:
The band said the following about the track: "Thematically, 'komplet' revolves around desire, time, and self-optimization. The song references sociologist Hartmut Rosa's term 'acceleration' – described as our time's most prominent and systemic imperative. The song is about not accepting the rules and thereby being shut out from the community that impose them. It's about stubbornness and spite.
"As the Holocaust survivor Imre Kertesz said; 'Just because you've been excluded from one community doesn't mean that you become member of another one."
As far as "brudt," this is what Tvivler had to say: "Where do you find hope when things collapse? How do you take the first steps towards starting anew after defeat? This song is about the people we rely on and how they make our lives more beautiful and worth living. The only unbearable is that nothing is unbearable."
Pick up a copy of Ego via This Charming Man Records. Tvivler on social media: Facebook | Instagram | Bandcamp
Tagged: tvivler