Santiago, Chile's Remission could very well be one of the most exciting bands in todays' current hardcore crop, an absolute standout in REACT! Records' consistently-impressive roster.
Whereas Remission's debut LP, Accept, and 2011's Winds of Promise EP, both hearkened the gamut of mid-to-late '80s Southern California melodic hardcore forebears — Uniform Choice, Headfirst, Insted, Reason to Believe, etc. — the band has taken a massive leap forward with their newest full-length (and second release for REACT!), Enemy of Silence.
While nods to those early influences certainly remain, these gentlemen have cast a much wider net this time around, calling to mind not only the next, decidedly more melodic step in the aforementioned SoCal hardcore evolution — echoes of Farside, 411, One Step Ahead, and Sense Field ring throughout — but also an undercurrent of pensive, melancholic, angry punk rock reminiscent of such Windy City luminaries as Pegboy or later Articles of Faith (even, if I dare, the skatepunk-via-hardcore stylings of Behind Bars-era 88 Fingers Louie), combined with the Jersey sounds of early Lifetime, Shades Apart, and Prema.
The overall result is a mature, poignant, quite distinctive melodic hardcore record that was an incredibly pleasant surprise from a band whose earlier output I already dug quite a bit.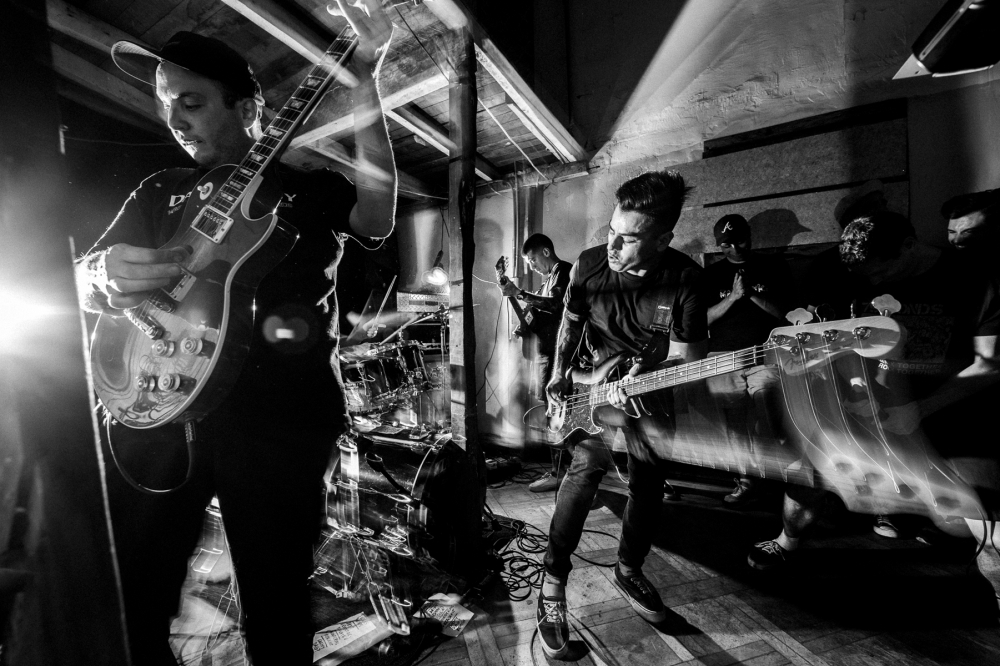 Let me clarify, this is melodic hardcore with an emphasis on melody, completely avoiding the trappings of any number of bands that flooded the subgenre in the aughts — your clinical, metallic production, monotonous screamed vocals, predictable, mosh-friendly song structures and clichéd lyricism are nowhere to be found. Instead, and thankfully, Remission serves up audibly sung, passionate and profound content with a backdrop of brilliantly executed, masterfully produced (thanks to Adolfo Rodriguez and Brian McTernan), musically unrestrained and seriously affecting hardcore that, to these ears, would be right at home on the early EVR roster and will, without question, be in regular rotation for quite some time. Killer work.
Get It
Tagged: remission