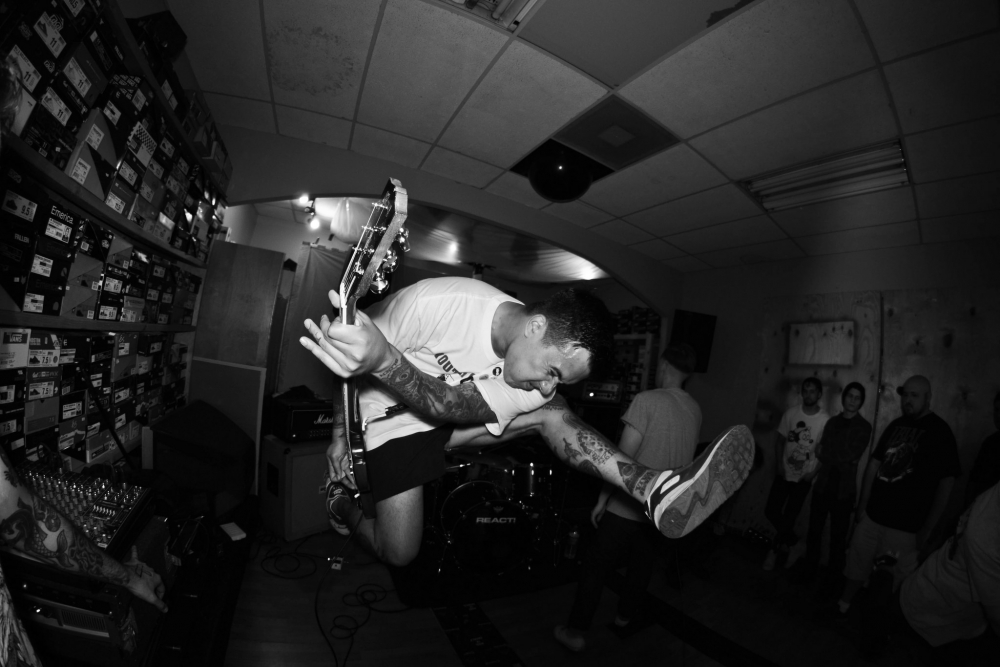 In the beginning of the month, Ace from Break Away brought you the premiere of "Scene of the Crime," the first taste of the new True Love LP, The Pact. The excellent response to the track tells me that the Detroit hardcore outfit will have no problem wowing even more people with the rest of the record, which I'm excited to present today.
Featuring 8 new tracks, True Love blends their bleeding heart early-'00s Boston hardcore worship and marries it with the aggression and ferocity of Los Angeles hardcore. The band now features Mike Cesario (Forced Order, Disgrace), joining founding member Alec Faber as co-guitarist in the lineup, and songs like "Nothing Left" and "The Other Way" bear the fruits of the new union.
"So much of 'hardcore' right now is down tuned or drop tuned bullshit, feeding the conversation of what is and isn't hardcore," opined Alec during his chat with Ace. The guitarist continued: "For me, the goal was to write a hard and fast hardcore record... nothing extra." After listening to The Pact, it's clear Alec and company stuck to that mission.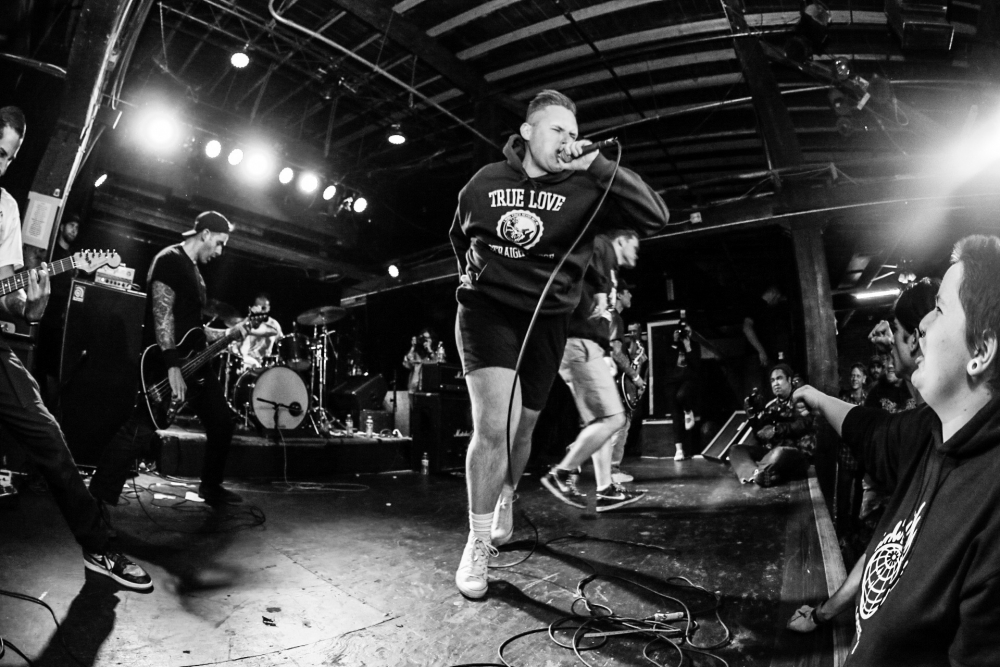 To promote the release of The Pact, True Love will be playing a slew of tour dates with Twitching Tongues and Vamachara. In fact, Alec will be doing double-duty on the trek as he is now playing bass in Twitching Tongues, who also just released an album this month called Gaining Purpose Through Passionate Hatred.
True Love's The Pact is available for pre-order from Triple-B Records.
True Love tour dates with Twitching Tongues and Vamachara:
3/30 Brooklyn, NY @ Saint Vitus
3/31 Waterford, NY @ Chrome
4/1 Buffalo, NY @ Town Ballroom Leopard Lounge
4/3 Cambridge, MA @ Middle East Club
4/4 Hamden, CT @ Ballroom at the Outer Space
4/5 Philadelphia, PA @ The Fire
4/6 Richmond, VA @ The Canal Club (United Blood Festival 2018)
4/8 Atlanta, GA @ The Masquerade
Tagged: true love hardcore band