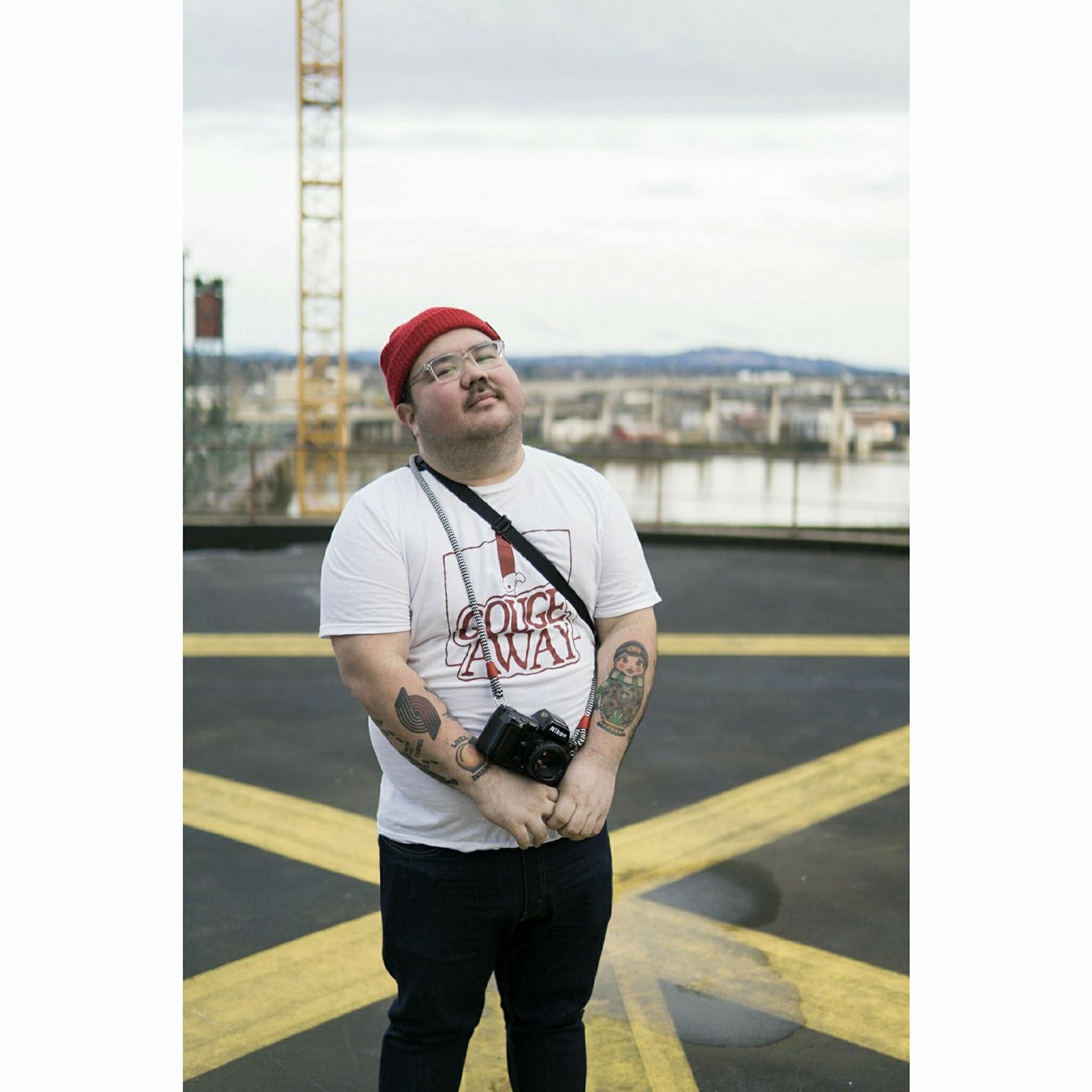 Brian Benavente is a talented photographer working out of the Pacific Northwest, capturing underground music of all kinds. I first came across his work while digging around for images for the site, but as I stumbled upon his Instagram page, I saw that he also loves to shoot portraits, street life, and other kinds of subjects. For this Photographer Spotlight, we're concentrating on the music-related side of Brian's camera talents.
Where were you born and raised, and were your parents into the arts?
I was born in Hanau, Germany due to my father being in the military. I've lived in numerous places but most of my adolescent and adulthood was in Anchorage, AK. I am now living in Portland, OR. My father was the one who got me into music, it was always playing around the house whether it was the stereo or MTV on the TV. My mother was never one to be into the arts but from time to time, she would be really into some of the bands she would see with me when she would drive me to local shows in North Carolina. It always felt like an achievement when she would mention that whoever played was pretty good.
What was your first musical love?
My first musical love was AFI. I enjoyed music beforehand but while on the move from Hawaii to North Carolina. I stayed with my cousin in Whittier, CA and he was playing AFI. I was familiar with punk but he played All Hallows EP and I was just hooked. I never heard something that fast and aggressive, it was just something perfect for 13-year-old me.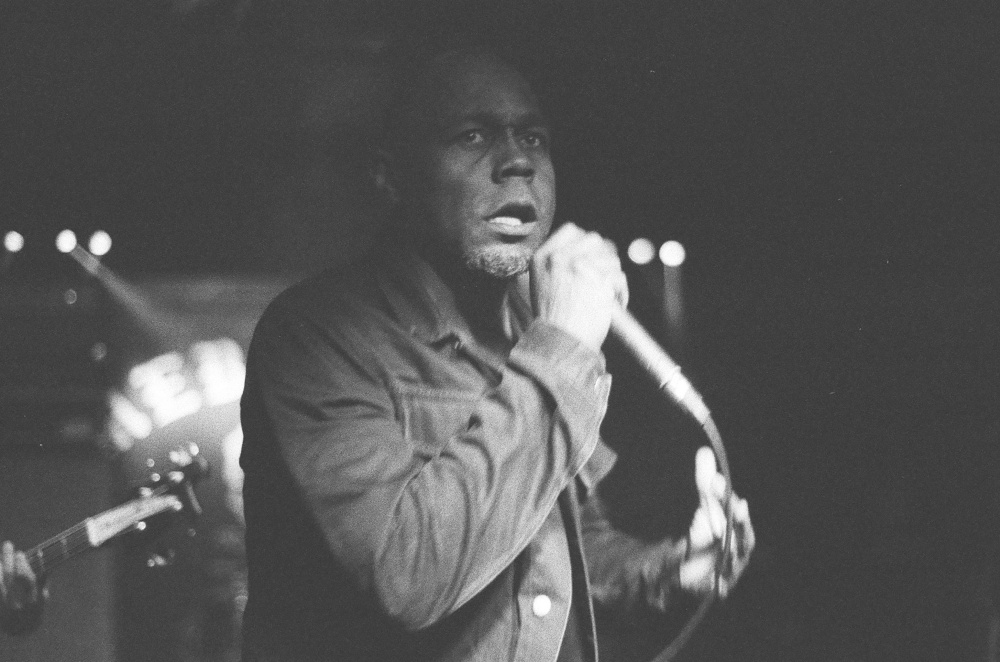 What is your camera and post set up?
I shoot with a Nikon N90S which is a film camera and when the show allows it, I use a Nikon SB23 which is a rad compact flash. My post is pretty simple, I scan my negatives, use Lightroom just to get any dust out of them, and then upload to Flickr. Sweet and simple!
Who are some of your favorite bands to shoot?
Alvvays, Touche Amore, Gouge Away, Prawn, Seaway, Single Mothers, and Injury Reserve.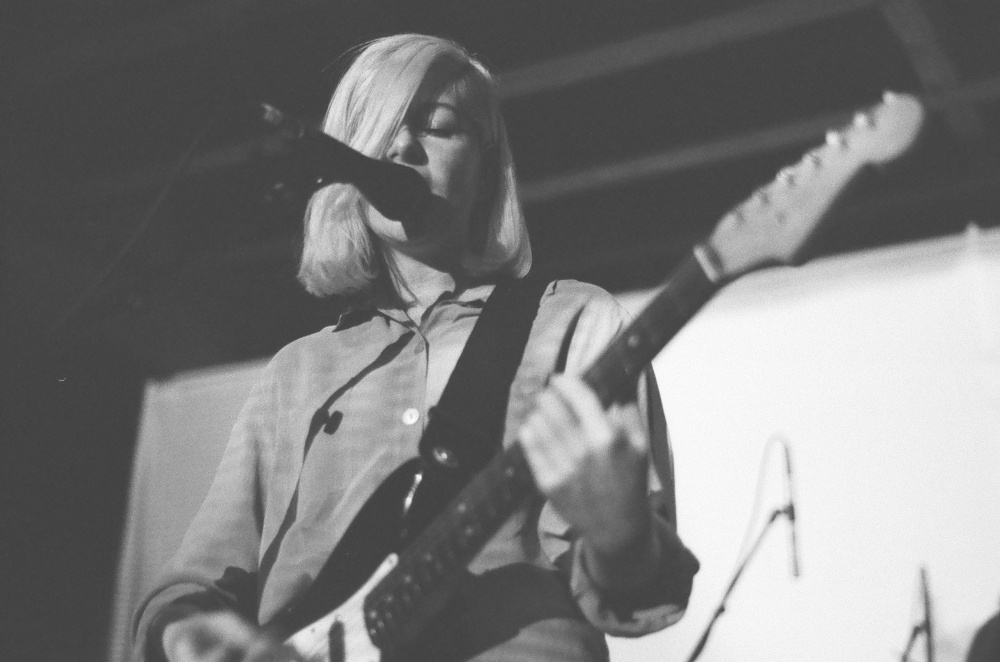 If you could go back in time, who are some bands that you would have loved to shoot?
The Clash, Beastie Boys, Operation Ivy, Foundation, and N.W.A.
What are the toughest aspects to shooting live shows?
I think my toughest issue is just with lighting. I push my film (which is usually HP5) to shoot at a 3200 ISO. It is just always a toss up before I get there to know where I can get the best lighting for my shots. I know we all go through it so it's not too bad thankfully!
Is it getting tougher to carve a space out at venues since there are so many people shooting these days? How do you feel about that?
In Portland, I don't see that issue too much, whether there are barricades or not. We have a pretty great community of show photographers and are usually familiar with one another. As competitive as it can be in the photography world, it's not worth flexing on people. For the most part, we all have different styles and shots we prefer. Giving out advice and helping out goes a long way most of the time.
Tell me about some newer bands that we should all be on the lookout for.
First off, I have to say Twisted Thing, I know nothing of them besides being from NYC, having a really dope EP that came out, and that it came out earlier this year. I have to give big ups to some friends here in Portland being Glacier Veins who are a dreamy pop-punk band but have a really nice aggressive edge to them for that genre and Dying Wish who were profiled on No Echo recently. Also, I feel like a lot of people don't know about Alaska music so check out QWLTS, Termination Dust, Mallard, and Gardenss.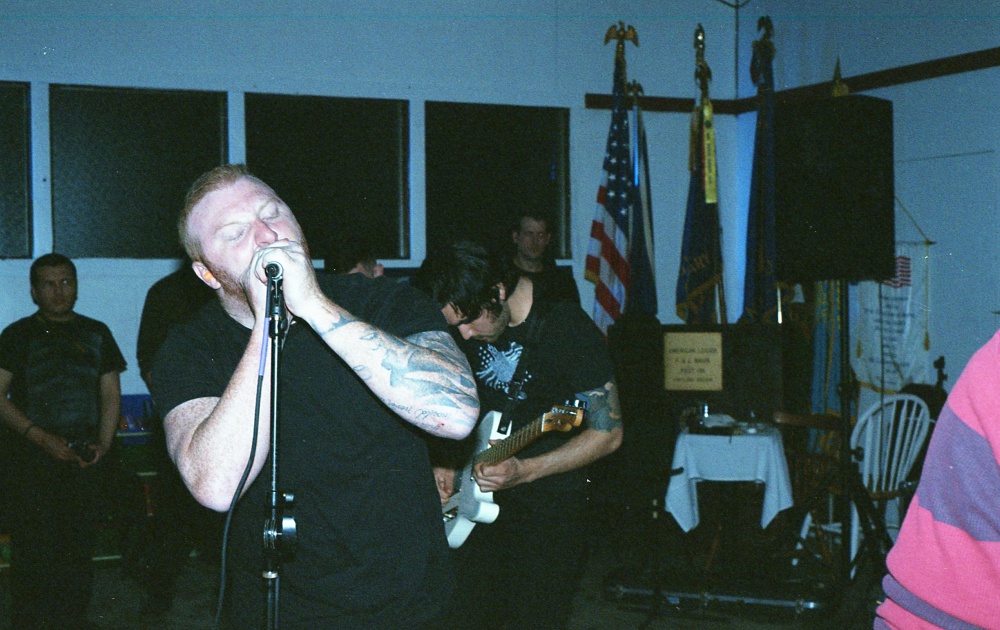 Who are some modern-day photographers that you admire?
Angela Owens is actually the reason why I started shooting shows. We all know shows can be fun and I feel like a lot of shots show how much fun the room is having. Some others are Thomas Cantwell, Carly Hoskins, Ben Manzella, Aaron Edge, Andrew Le, Dan Gonyea, CJ Monserrat, and Brittany O'Brien. They all really inspire me to be better and it's awesome for the most part that I can reach out and ask any questions if need be.
If you had to pick one of your photos that best encapsulates why you love shooting bands/artists, which one would it by and why?
It would have to be this particular photo of Touché Amoré. I feel like it just encompasses everything I love about music and photography. The rawness, power, and beauty of a show, those three adjectives can certainly describe Touché Amoré's music as well.
***
See more of Brian's photo work on his Instagram page.
Tagged: photographer spotlight