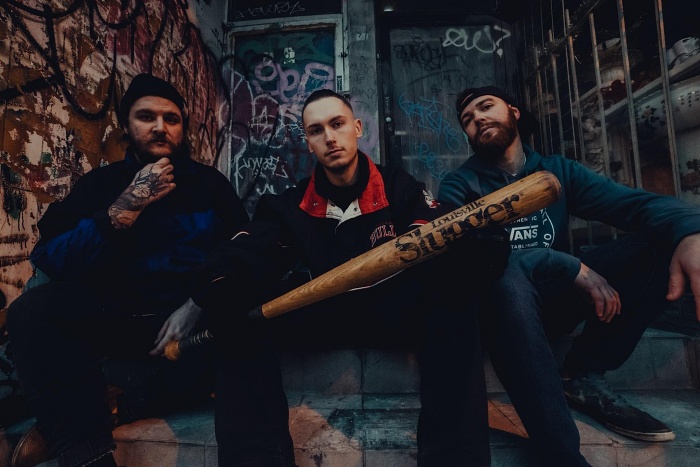 Trauma Model is a self-described "beatdown/metal band" from Kingston, Ontario. If that description doesn't paint a picture for you, the trio love their riffs slow and low, and their vocals are coming from a death metal corner of the sonic spectrum.
Gearing up for the release of their latest record, Sanity on a Razor's Edge, Trauma Model have made a music video for the first taste of the forthcoming collection via "Endless Game."
As you'll see, the dudes might play brutal-sounding music, but they clearly don't take themselves painfully serious:
"Lyrically, all of our songs are straight to the point and I don't stray from singing about anything that I think is important or that I feel like saying," Trauma Model's Derek McInroy told No Echo via email.
"I take what is happening currently in the world and how I personally handle situations and turn them into angry unhinged lyrics. You should be allowed to be angry. You should be allowed to be mad. And there shouldn't be anything wrong with that."
Sanity on a Razors Edge will be available for download or purchase on May 15th, on Spotify, Apple Music, iTunes, Bandcamp, etc.
Trauma Model on social media: Facebook | Instagram
***
Help Support What No Echo Does via Patreon:
***
Tagged: trauma model