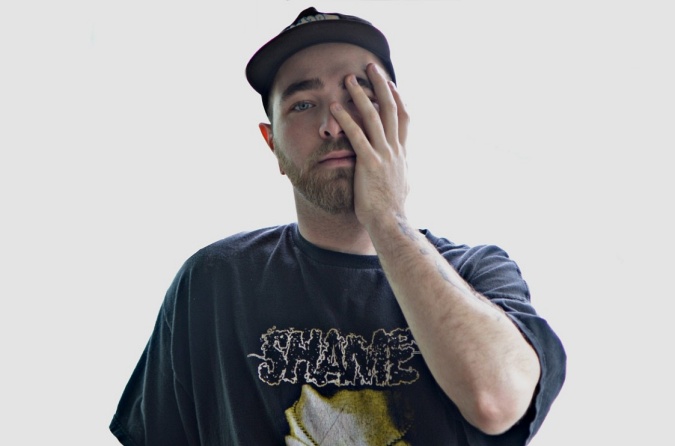 Introduce yourself to everyone.
I'm Trae, and I'm a solo artist and producer originally from the Midwest but relocated to Colorado Springs in the last two years. Most people know me for making heavy music (Mouth for War, Bruise) but lots of my roots are definitely in emo music since some of my first projects when I was young.
The song is fucking great. What inspired you to write it?
I started writing this song years ago when still playing for Hogarth just after our label's (Little Heart Records) owner, Bryan Puckett, passed away. I had lost the files on an old computer and there were parts I couldn't remember forever.
One day, I came across the demo deep in my Dropbox and it just felt right to redo it and release it for him.
My friends and I have also experienced tragic loss this year, including my sister Sophie, and our good friend, Tyler Bennett, and this song just flowed out into a positive grieving track that I'm proud to dedicate to the ones we've lost.
I'm excited with how this song came together and I'm so glad to finally show it off.
Who helped you on the track?
I pulled my good friend Neriah Romero (Sidestep, Prime) in on the second verse, as well as my fiance, Cj Jones, on the chorus to make it feel like old times when we were all jamming for Little Heart Records.
During that era going down to Louisville to play and hang with friends was one of our favorite things and it just felt right to bring that back together.
Is this going to be a solo act for the foreseeable future? How would you do future live shows?
This will always remain a solo act as far as writing and creating. I've never actually done a show for this project but it's surely something that will happen, and other than the case of acoustic sets I have a little team of talented musicians that will back me up for full band sets.
How has the lockdown affected you, and your music last year?
Though COVID has affected all my other projects very negatively, in a way, it was the match that lit the fire for me to put some more work and effort into this project.

I previously went under the name "Upstairs Neighbor" and throughout lots of jam time and downtime via quarantine, I decided to start going self-titled and made some plans to take this a little further.
Is there anything new that you are working on for 2021 regardless of COVID-19's influence?
I am actively writing and recording for my first LP, which this song will actually be a part of. Also working on some of my first merch items as well as some music videos to tie along.
I hope to have the record out to the world by summertime.
Trae D. Roberts on social media: Facebook | Instagram | Bandcamp
***
No Echo has launched a Patreon with 3 tiers offering all kinds of hardcore-related goodies to help support the site:
***
Tagged: bruise, mouth for war, trae d roberts