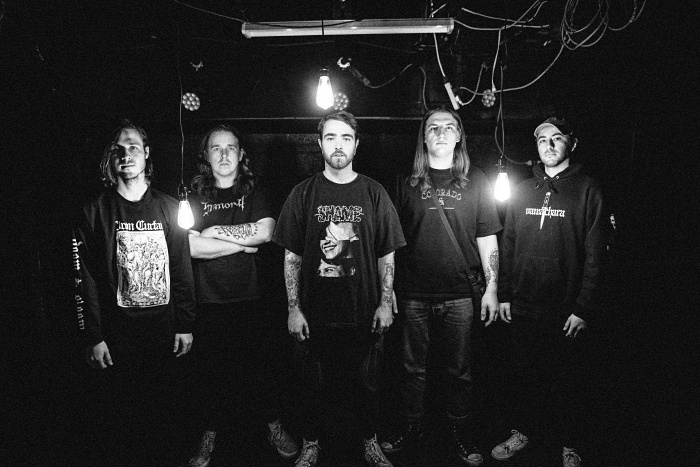 Fronted by former Bruise singer Trae Roberts, Mouth for War is a metallic hardcore band from Colorado Springs that first appeared on No Echo back in the summer via their debut track, "God, Help Us All." At the time, the vocalist said about his new chapter: "Many would say there are lot of similarities to Bruise, I would say with a much more aggressive and hard hitting twist." In addition to Trae, the new band also features musicians who have played in Chain of Torment and Remain and Sustain.
This fall, Mouth for War issued their debut EP, An Ear Kept to the Ground, and they've joined forces with director/producer Errick Easterday to create a music video for the track "Penetrating Stare," and we got that premiere action for you below:
"This song and video represents two mind sets of a person struggling with mental illness, one trying to overcome the bad before letting it kill you," Trae told No Echo about "Penetrating Stare."
You can catch Mouth for War starting today (Thursday, Dec. 6) in the cities listed below as the band will kick off a small string of shows west of Colorado. Follow the band on their social pages (Facebook, Twitter, Instagram) for more info coming in 2020.
Mouth for War tour dates:
Dec. 5 - Denver, CO @ 7th Circle
Dec. 6 - Salt Lake City, UT @ Wild Pepper
Dec. 9 - Mesa, AZ @ The Nile Underground
Dec. 10 - Albuquerque, NM @ Eclipse Event Center
***
Donate a few bucks to help with No Echo's operating costs:
Tagged: mouth for war