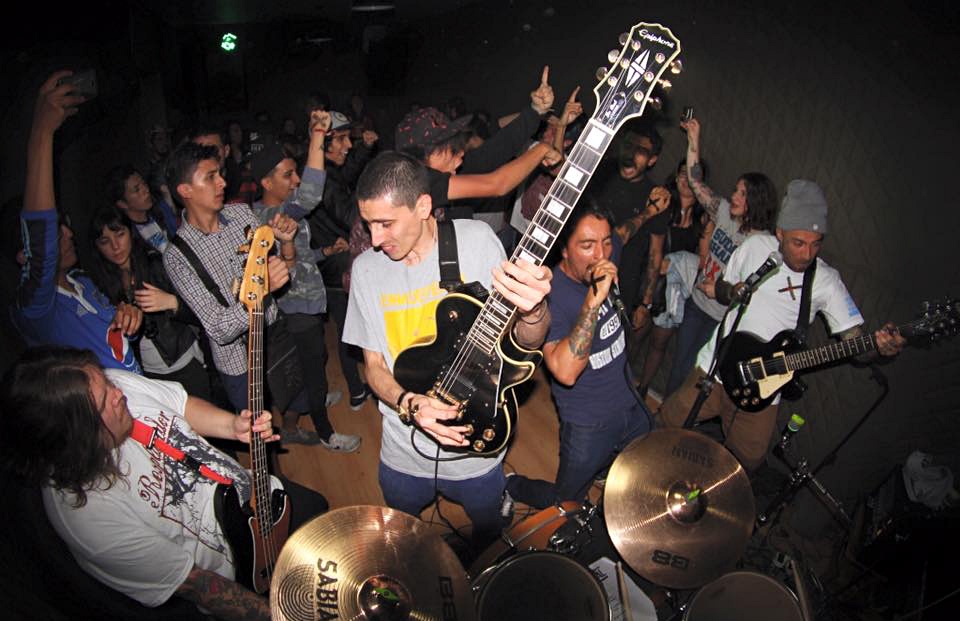 You better adjust the hands on that Swatch X-rated... because Bogotá straight ddge is having it's time right now. Revival, the clearheaded hardcore unit out of Colombia, is just that.
Revivalists in the truest sense, their Youth Crew-inspired attack is anything but a retread. Though they'd gladly sit on the same shelf as your thumbed-through copy of Burning Fight or amongst your groove-worn Break Down the Walls LP, the brand-new Expectations EP both grants and expounds on those very expectations.
Released in conjunction with Expectativas, a Spanish-language version of the same release, it's quickly becoming a top-ten of the year contender in any language. Youth Crew, in its best moments, married PMA with hopelessness, isolationism with unity. Revival's wares tread the same soil, oscillating between resignation and hope.
The vocal patterns appropriately and obediently follow the riff and gang vocals abound, but are both rabid and earnest enough to win over even the most "generationally loyal" among us. Lyrically, the bilingual breakdown crew have a refined palette both sonic and thematic. The best moments come on the very first track "Awake and Sober," which is an absolutely stunning and traditionalist intro. In keeping with said tradition, it begins with shouted sloganeering that borders on the spoken word accompanied by 88' style bass tones.
From there, the opening thunder evolves into an absolute lightning storm of raw Youth Crew that manages to find the sweet spot between the salad days, the (ahem) revival years, and the now. Their particular brand of hardcore finds its footing between the prints of Ray Cappo and Sweet Pete, a glorious mix of late '80s ferocity and a more streamlined third wave sound.
After stopping on a dime, the instruments shed their clothing and we're left with but a naked and desperate vocal closing of "awake and sober/I won't be defeated by a world filled with lies." Familiarity in hardcore is advantageous , endearing and encouraged. Keeping a flame alit neither apes nor copies. Instead, it keeps alive a tradition that demands it.
Though it's only been out for a couple of weeks, it's quickly become my favorite record in what I'm hoping is another tsunami-sized wave of Youth Crew. Get it, spin it, love it, and pass it the fuck on. Hardcore lives everywhere, in every language.
***
Revival can be found on Facebook, Instagram, and Bandcamp.
Tagged: revival