I was a bit surprised when Trae Roberts hit me up via email earlier this week. The last time he appeared on the site was with Bruise, the metallic hardcore band he sang for, but he wasn't reaching out about that. It turns out that Bruise is over and he's moved on to a new band: Mouth for War.

In this exclusive Q&A, Trae tells me about the story behind the Bruise break up, Mouth for War's formation, and as a special bonus, you can stream the band's debut track, "God, Help Us All."

First off, what happened with Bruise? It seemed like guys had some nice momentum going last year.

There were a lot of factors at play that brought Bruise to a close but realistically, it was time for a change. We all went through some really rough stuff through the course of Bruise and it had just become a burden. Another big factor was the move to Colorado. All that truly matters is that these guys are all still my best friends and I'll always be extremely grateful for everything we were able to do as a band.

Who is in the new band and what is the history between everyone in the lineup?

Most of us relocated to Colorado so Mouth for War is Mason and I from Bruise, Michael and Jonah that play for a band called Chain of Torment, and our good friend Jacob whom I've been playing music with since I was a teenager. Bruise played in Colorado Springs a few times, and we quickly realized that these were our people, doesn't hurt that the Springs is full of some extremely talented musicians.
Stylistically speaking, how would you describe what you're doing in Mouth for War?
Many would say there are lot of similarities to Bruise, I would say with a much more aggressive and hard hitting twist. I've definitely taken a lot of time to shape these songs in to what I wanted them to be and I really think that will pay off when listening.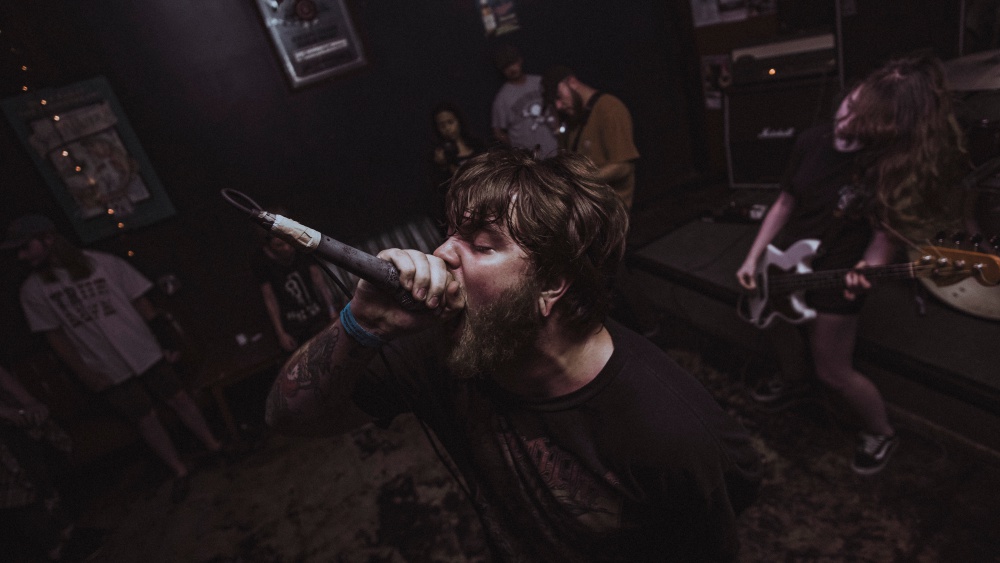 Do you plan on touring a ton and trying to make Mouth for War into a full-time band?

Yes, absolutely.

What are the immediate plans for the new band?

Our first show is August 13th at Union Station in Colorado Springs with Vatican, Typecaste, Life's Question, and Our Father. Just before that we are tracking the EP, which will be set to release in the fall, immediately followed by a first tour.
Tagged: bruise, mouth for war