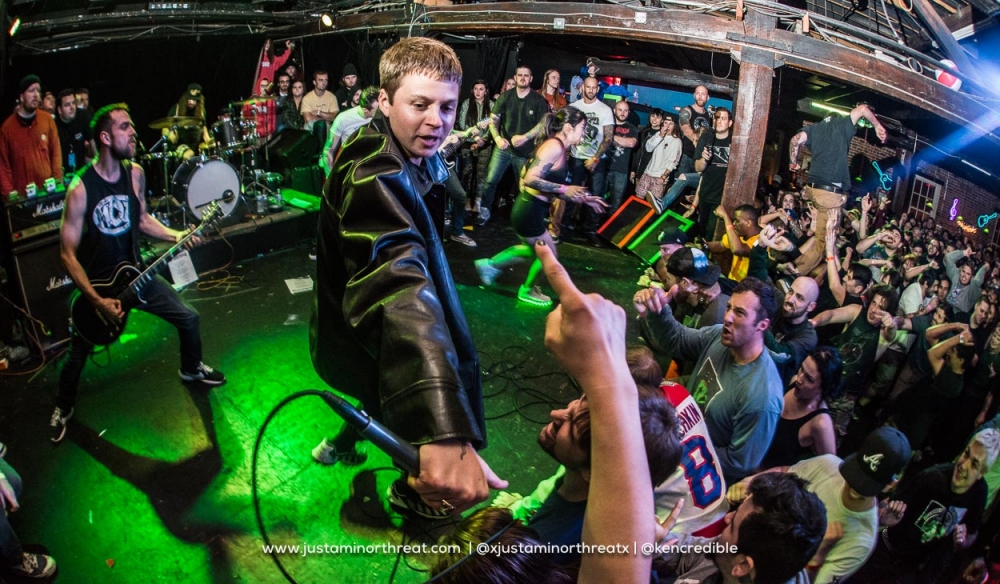 If there is one feat for hardcore bands that is hard to achieve, it is leaving the public eye for years on end and making a comeback with a record just as strong as their previous output. Sometimes a band's comeback record is good but goes unnoticed due to the (at times) fickle nature of younger hardcore fans. Other times bands make their return with material that is a mere fraction of the strength as their catalog of years previous and thus, whatever they have released is panned and unheralded. It seems Toronto's No Warning has neither of these problems. With the release of their third LP, Torture Culture, this year, it's like they were never gone at all.
Before I speak about Torture Culture, it might make sense to talk about No Warning's first two LPs—Ill Blood and Suffer, Survive—for context. Ill Blood is at minimum a perfect record. I have often spoken to friends and said "The only way a band could write a record that good is if a member legally signed over their soul to The Devil." There are so many classic tracks on Ill Blood, the song writing is that of highlighting exactly what the hardcore community wants to hear and the lyrics are as memorable as they are visceral. Countless bands have tried to emulate the sound of this record since its creation, some have gotten close, many have fallen short, but each attempt is yet another nod to the power and influence of Ill Blood. Sounds like a record hard to follow up doesn't it? Well it was.
The staunch traditionalist hardcore fans around the time of its release consider No Warning's second LP, Suffer, Survive, a bad record. Is Suffer, Survive a bad record? No. Did it come out at the wrong time? Yes. If you told me a current hardcore band was releasing music on a very popular pop act's record label in 2017, my first two thoughts would be "Sounds like they are trying to break into the mainstream." and subsequently (and personally) "That's lame." A small part of me would also probably think "Good for them for going for the gold", but that would be a much quieter inner voice. I feel this was what occurred with many hardcore fans when No Warning announced the release of Suffer, Survive on Machine Shop Records.
Machine Shop Records was a record label founded by Brad Delson and Mike Shinoda of Linkin Park fame. The songs on the record were more radio friendly and No Warning was touring with bands like Korn and Sum 41. Seemingly they were trying to leave the world of hardcore behind, which understandably, would leave a bad taste in the mouth of any true blue hardcore fan. I believe Ben Cook (vocalist of No Warning) has spoken with candor on stage about how they were trying to break new ground around this time in their career. Where many practitioners within the genre would veil their motives, I respect this instance of transparency indeed. I think with the blurred lines of underground and mainstream music these days, Suffer, Survive would actually be received well by the current hardcore contingency, it was just a record ahead of its time. No Warning broke up in late 2005, a year after the release of Suffer, Survive. Since then, other than some singles here and there, they had not released a large body of music until this year.
After over a decade of not releasing another album, Torture Culture debuted on October 12th, 2017 and its like No Warning never left us at all. From the opening track, "Headless," to the closing track, "Torture Culture," No Warning takes us on a journey that is equal parts fast, heavy, melodic and metallic.
It is a record that can appeal to alternative fans of any nature. It's as if they took their perfectly constructed hardcore record of Ill Blood and tastefully laced it with the melody and rock aspects of Suffer, Survive. This record is a culmination of what this band is about: the lyrical anguish, the menacing vocals, the tempos that would make even the most reluctant of moshers feel compelled to dance and not to mention the awesome guitar work courtesy of the seasoned Jordan Posner and Matt DeLong.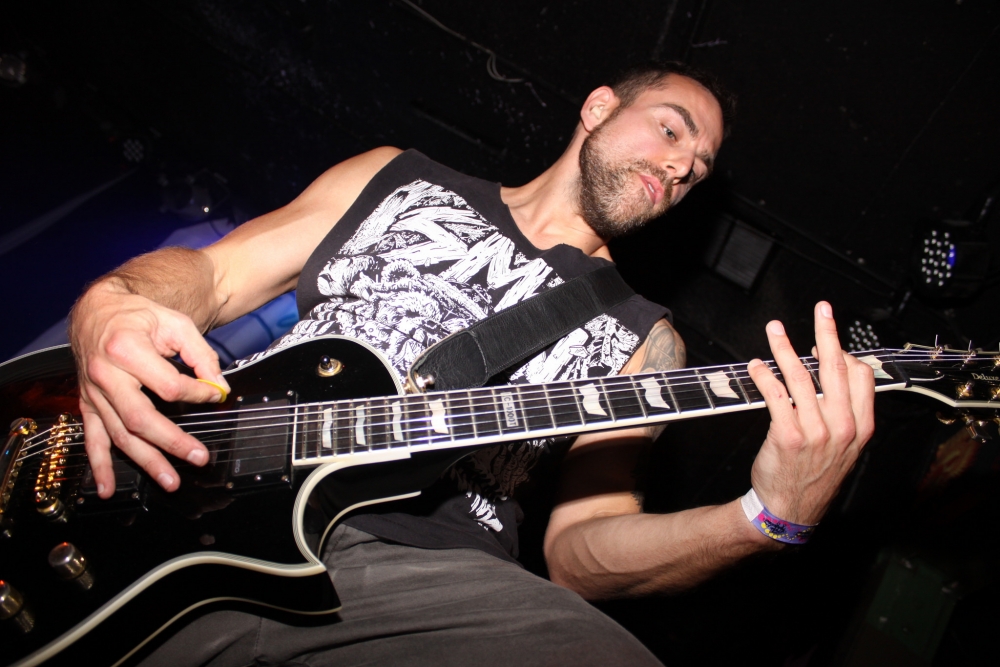 The tracks "Unreality" and "Sanctuary" reflect the current popular stylings akin to acts like Mizery, Higher Power, and Fire & Ice, while songs like "Hell Realm" and "No Influence" could only have come from the minds of Toronto's very own.
This record is current, this record is classic and this record is original. No Warning is back and they have done the unthinkable, they have released a record as good as if not better than their previous catalog. Let's hope this is an indication they are here to stay.
***
No Warning's Torture Culture is available now directly from the band.
Tagged: no warning