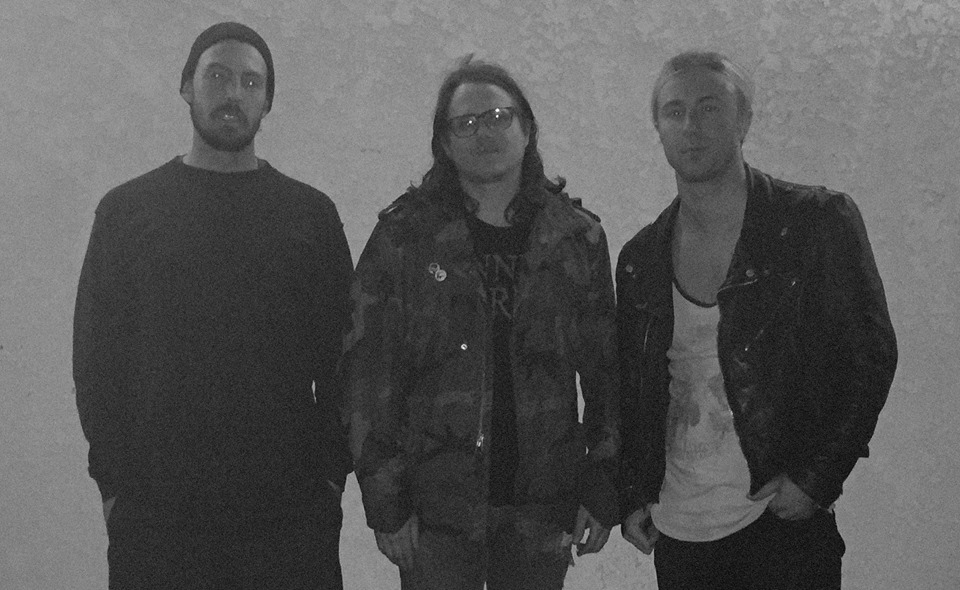 "It's weird cuz the music feels softer than what I'm used to playing being from a screaming metal band, but the intensity is just as much, I feel just as nervous, excited, and crazy as right before a Darkest Hour set," admits John Henry, vocalist/guitarist of the Primals. Yes, John is a seasoned musician from years of touring as a member of Darkest Hour, but this Primals stuff is a different kind of beast.
Formed in 2015, the Los Angeles-based power trio is completed by drummer Andrew Black (formerly of The Explosion) and bassist Chad Fjerstad (formerly of Dead to Fall), and finds the musicians banging out ballsy hard rock with a definite melodic punk bent to it. "I'm glad that I grew up playing metal, but I'm also happy to be a part of something that focuses more on mood and infectiousness rather than technicality and who can sound the heaviest," says Chad, while Andrew adds: "I love the energy heavy music creates but I also love how music with a slower pulse can evoke just as much if not more of that same human effervescence with a total different intent and dynamic."
Next month, Southern Lord (Power Trip, Jesus Piece) will be releasing All Love Is True Love, the debut full-length from the Primals. Produced by the one and only John Reis (Rocket from the Crypt, Hot Snakes), the record is a fuzzed-out riff fiesta with quirky yet pleasing hooks finding their way throughout the whole affair. Check out "Fortune & Sons" below and let the air drumming commence.
I imagine John, Chad, and Andrew have all shared the same bill many times throughout the years, but I ask them how far they go back anyway. "Me and Andrew go back way way far in the DC scene, we were both hardcore kids that wanted more musically," John tells me. "We reconnected in LA cuz I kept asking him to help me move. When I was writing all these Primals songs, I had him in mind for being the drummer, not only for his percussive skills but also his natural intuition and basic knowledge of what is and what it takes to be rock & roll."
Chad shares a story including a controversial figure that should be familiar to No Echo readers:
"Around the end of 2005, Victory Records' hothead Tony Brummel muscled Darkest Hour into taking Dead to Fall on tour, though they had no desire to. We ended up getting along very well. Gotta thank Uncle Tony for that one. Soon afterwards, Darkest Hour invited Dead to Fall back to join them and Cephalic Carnage on a European tour in the Spring of 2006, which still holds up as one of my favorite tours I've ever been on. Fast forward a decade or so: John and I are both living in L.A, reconnecting in the center of a festival crowd, during an explosive reunion set from The Faint. He told me he had some new tunes he's been working on."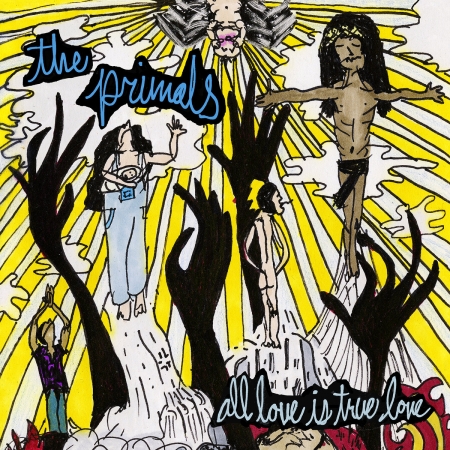 The folks at Southern Lord hooked me up with a video clip filmed during the recording sessions for All Love Is True Love, which you can watch below. Being the huge John Reis fan that I am, I wonder if the boys knew the San Diego guitar god before the recording of the album and it's clear John shares my love for the man. "I've been a massive fan of John Reis' work since I was like 15. Andrew had toured with Rocket from the Crypt and sent John the album demos and he was down to produce the sessions and I was just trying not to fanboy out the whole time."
Finally, how did the Primals hook up with Southern Lord? Andrew says that Mr. Reis also helped in that regard. "He was into it and encouraged us to seek a label because he thought these songs should be heard, which led us to Southern Lord. We knew he would be right. Growing up, John's release schedule was prolific and voracious, I mean, he was just always putting something out, like non-stop it seemed. All of his sounds were massive, or smart, or fucked up in just the right way. He was a huge continuous influence on us, then once we started working together he was so engaged and invested in the record. When the Swami speaks, you've got to listen."
All Love Is True Love will be released on CD, LP, and digital platforms on Sept. 7 via Southern Lord and can be pre-ordered here.
Upcoming shows:
Sept. 7 — Los Angeles, CA @ The Hi Hat (record release show w/ Prissy Whip, Deth Crux, Fraude, DJ Tuna)
Tagged: darkest hour, the primals