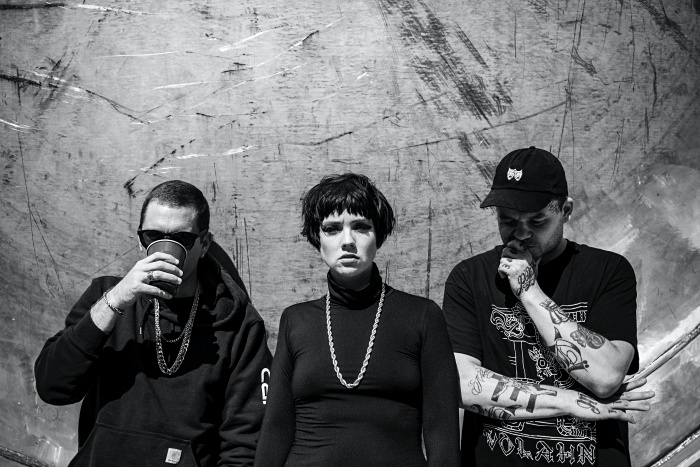 Comprised of Soft Kill members Tobias Sinclair and Conrad Vollmer on guitars/bass/synth/vocals, and multi-instrumentalist Nicole Colbath, The Criminal World is a Portland-based trio who create music that is gloomy, dizzying, and catchy, often in the span of the same section being played.
Formed in 2016, The Criminal World's darkened post-punk was last heard on their Pure Vory EP, garnering raves from such outlets as Cvlt Nation, who likened their stylistic approach to such groups as Cocteau Twins, Asylum Party, and New Order.
Pandemics can fuck off because The Criminal World is dropping a new EP tomorrow called We Spilled Blood for the Money that has been getting steady play at No Echo HQ in the last week or so. Yes, getting advance copies of records is a perk of running the site.
Take a listen to We Spilled Blood for the Money below, and if you can, do it with headphones on. There's some really interesting layering on the record that will hypnotize you about halfway through the first track:
"The Criminal World started when we realized we had a handful of demos that felt like a new project and made sense together, so we went into a basement and recorded them," Conrad tells No Echo. "The recording process was really enjoyable and I think it played a major part in the sound of the band. Parts were kind of all written and recorded in isolation from one another. One person would go into the basement and add a bass part to the other person's existing guitar part while another would be upstairs playing piano along to the track then we would all kinda switch places.
"We're really excited to finally pay this project proper attention and having Toby Francis mix the somgs breathed new life into the record."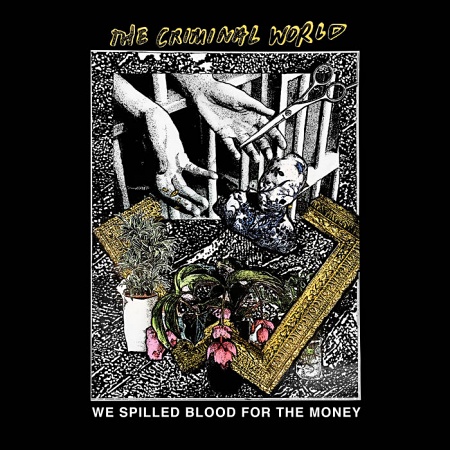 We Spilled Blood for the Money is out tomorrow (May 29) via Cercle Social Records and can be purchased on vinyl or digitally.
The Criminal World on social media: Facebook | Instagram | Bandcamp
***
Donate a few bucks to help with No Echo's operating costs:
***
Tagged: the criminal world