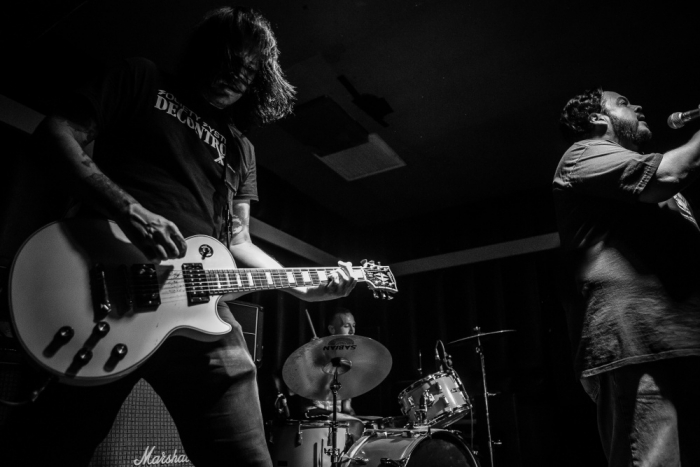 "I still don't fully know the sound we're going for... it tends to just happen with whatever I write," says Tap and Die guitarist Steven Andrew Miller. "I know what I'm influenced by but I think it still comes out being our own thing instead of a carbon copy." Steven isn't new to this band thing. Throughout his time in the punk scene, the California native has been a member of Kill Holiday, Julia, The Landslide, Crushed on You, and most famously, Unbroken.
Based in San Diego, Tap and Die finds Steven combining his guitar and songwriting talents alongside vocalist Oscar Paz, bassist Matt Anderson, and drummer Sam Stothers, musicians who have played in such groups as Heroin, The Locust, Gehenna, and Rod of Correction. Tap and Die is a melodic-minded affair that combines the punchy hardcore of Swiz with the hooks of a band like Seaweed.
Andrew's bright yet crunchy guitar parts are a big part of what has made me a huge fan of what Tap and Die is doing. "I have a lot of guitar heroes from many genres," the hardcore scene veteran tells me. "But the guitarists that I'd really say I could relate to how I play in this band could range from Brian Baker (Minor Threat, Dag Nasty), Jason Farrell (Swiz, Bluetip), John Reis (Pitchfork, Rocket from the Crypt), and definitely some [AC/DC's] Angus and Malcolm [Young]. '80s DC hardcore in general also definitely plays a big part."
Tap and Die is about to release Bombs Overhead, their debut album. The 9-track collection was recorded at Earthling Studios in El Cajon, CA last summer and will be released via Indecision Records, a label known for also working with heavy-hitters like Undertow, Hard Stance, and Throwdown, going back to the '90s. I ask Steven at what point did Tap and Die connect with label owner Dave Mandel over the project. "We weren't sure if we wanted to release it ourselves on Matt's label (Gravity Records) or to have someone else do it. Dave is family and we've all released past bands on Indecision, so it felt like the best fit."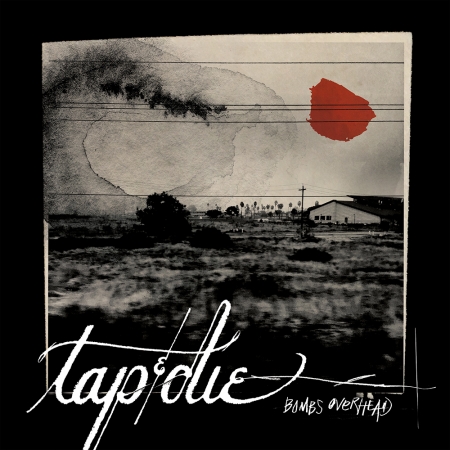 Now that Steven and his band mates have laid down a superb record in Bombs Overhead, what is next on the agenda? "Just to have fun and play when we can. We're all into our 40s with jobs and families, etc. So finding time to get together can be challenging at times but it's still definitely a passion for all of us and we do what we can to make it work."
Bombs Overhead will be hitting stores on March 29 and can be pre-ordered on vinyl via Indecision Records and digital on Bandcamp. Follow Tap and Die on Facebook and Instagram to keep up with the band's upcoming shows.
***
If you're shopping for vinyl, CD, and cassette hardcore titles, head to No Echo's partner store, Reverb LP, to see what they have available. Every purchase you make helps No Echo with site costs.
Tagged: heroin, tap and die, unbroken